Quality Pest Control Solutions In Linwood, NC
There's no end of things to do in Linwood, NC. From music festivals to hunting and fishing to water sports and camping, there's a little something for everyone. Unfortunately, we aren't the only ones that enjoy our community. Living so close to nature means we are also living in close proximity to numerous pest species. To keep your home or business free of nuisance and dangerous pests, contact Go-Forth Pest Control today and find out how our expert technicians can help.
Home Pest Control In Linwood, NC
When done right, pest control stops problems before they start. Since most infestations start in the yard before making their way indoors, Go-Forth Pest Control is proud to provide both residential pest control and yard maintenance. By doing this, we create a barrier around your home that both keeps unwanted pests away and your yard looking its best.
At Go-Forth Pest Control we offer:
Pest control

Termite control

Mosquito control

Lawn care

Bed bug control

Flea control

Hornet & wasp control

Ant control

Real estate termite inspections
Our experienced technicians are ready to tackle any problem, large or small, with industry-leading techniques and products. No matter the size or type of pest pressure you are facing, we are ready to eliminate it and keep it from coming back.
How To Tell If Your Linwood Property Has A Termite Problem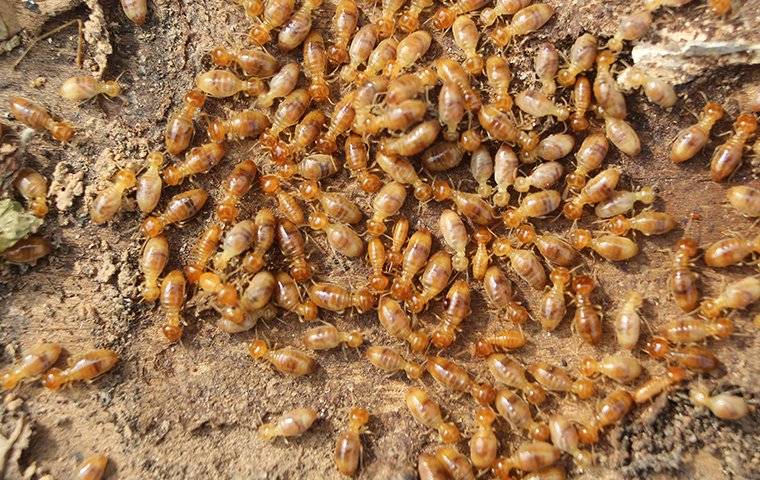 Termites are some of the most secretive and most destructive pests Linwood property owners face. It can be hard to know if there is silent destruction happening inside the walls of your home. The best way to ensure termites are not running rampant in your walls is with professional inspections from Go-Forth Pest Control, but there are also some signs you can be on the lookout for yourself.
While it's rare to see a termite in the open, some signs your home might have a termite problem include:
Tight-fitting doors and windows

Peeling paint

Mud tubes on exterior walls

Termite swarmers or their shed wings

Hollow-sounding wood

Pinpoint-sized holes in drywall or drooping drywall
For help identifying, exterminating, or preventing termites, give us a call at Go-Forth Pest Control.
What To Do About Bed Bugs In Your Linwood Home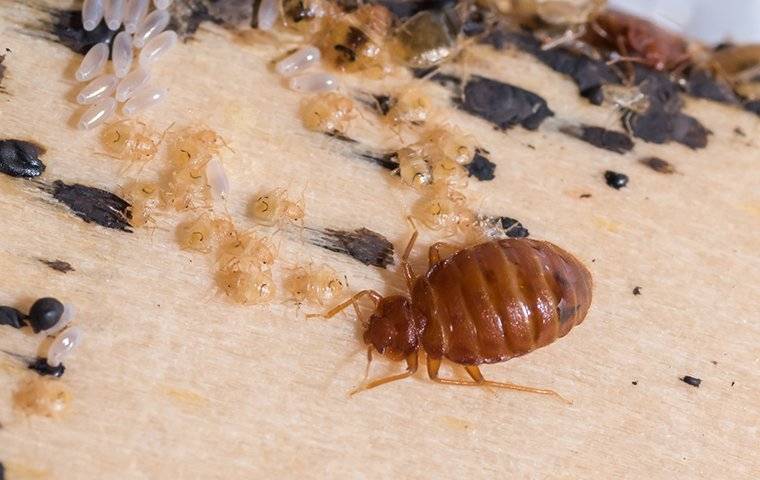 Bed bugs are a pest that everyone dreads, but almost no one knows much about. The best approach to bed bugs is to avoid them or prevent them, but once they are in your home it's essential to seek effective treatment.
Bed bugs are hitchhiking pests that get into homes by catching a ride on our belongings. They feed on blood and seek human hosts, therefore, wherever there are lots of people there are likely to be bed bugs. Hotspots for these pests include transportation hubs, schools, laundromats, and hotels. When going to busy places, it's helpful to take a little extra care and avoid setting belongings on the ground or too close to other people's things.
Another way that bed bugs get into our homes is on secondhand goods. Bed bugs don't just infest mattresses (though it is crucial to check these thoroughly for signs of bed bugs before bringing them home), they can also be found in any furniture, clothing, or even appliances. If you are bringing secondhand items into your home, make sure to first check them for bed bugs or signs of bed bugs like eggs or shed skins.
If bed bugs have made it into your home, it's time to call the professionals. These invasive pests can hide in so many out-of-the-way places they can be nearly impossible to eradicate with DIY methods. On top of that, live bed bugs are resistant to many pesticides, and often store-bought treatments focus on live bugs and leave eggs to hatch and re-infest your home. The professionals at Go-Forth Pest Control have the techniques and products needed to rid your home of bed bugs once and for all. Don't delay; call today so we can get started eliminating your bed bug population and making sure one never returns.
Commercial Pest Control In Linwood, NC
All of the things that attract pests to homes in Linwood exist in our businesses, too. While it's often not seen as a top priority, effective commercial pest control is an integral part of running a successful business in Linwood. It's important to stay on top of control measures before problems arise that put your customers and employees at risk.
At Go-Forth Pest Control we offer premier commercial pest control services to a wide variety of businesses with the following benefits:
Honesty and straightforward experience

Extensive local experience

Guaranteed pest control service

Outstanding responsiveness and communication

Timely responses

Customized service options
Call or reach out online today to find out more about the benefits we can offer you and your company.