Trusted Pest Control For Mechanicsville, VA Properties
Pest problems are some of the most frustrating situations for a home or business owner because they can be very costly and dangerous. If you aren't protecting your home or business facility with the right professional care, you could be exposing yourself to dangerous bacteria or expensive property damage. That's why you need more than just any pest control service, you need 52 years of experience and award-winning pest technicians. You need Go-Forth Pest Control.
At Go-Forth Pest Control, we treat every Mechanicsville pest invasion like a personal attack on our own properties. That's the kind of personal care that has earned us one of the highest ratings for pest control in the Carolinas, 4.8 stars on Google and Facebook, and an A+ rating from the Better Business Bureau. From one-time, specific pest treatments to satisfaction-guaranteed recurring pest control treatments, we have the certified, eco-friendly solutions to meet the needs of any property, budget, and schedule. Give us a call today to schedule an inspection or to schedule service to take care of any pest problems that currently pose a threat to your home or business.
Home Pest Control In Mechanicsville, VA
Pest problems in your home can put your investment and your family's health at risk. Stinging ants, contaminated roaches, or destructive rodents and termites are just the tip of the iceberg when it comes to the hazardous pests that invade Mechanicsville homes. If you're not protecting your home with the right professional services, it could cost you in more ways than one.
At Go-Forth Pest Control, we treat your pest problems as our own, which means quick response times, attentive care, and a variety of comprehensive protection plans to suit your needs. We even offer packages that can guarantee a pest-free home in between quarterly treatments, or we'll take care of the problem at no additional charge. Give us a call today for the kind of residential pest control care that made us a 2012 Angie's List Super Service award winner.
Mechanicsville's Handy Guide To Ant Control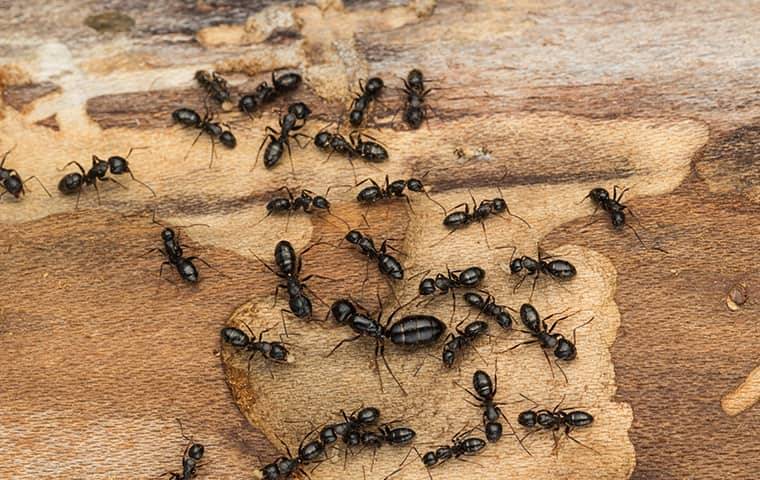 While ants may seem harmless in the yard or crawling on your driveway, they can be a health hazard in the yard and especially in the house. As ants crawl through your kitchen and pantry areas, they'll spread dangerous bacteria that can lead to harmful diseases. Plus, other ant species will nest in the wooden portions of your home or even in your electronics, possibly causing hundreds of dollars' worth of damage over time.
Due to their size, ant control is one of the most difficult tasks to accomplish on your own. You'll never be able to prevent ants completely, but you might be able to reduce their attraction to your home with the following methods:
Addressing moisture issues

Regular deep cleanings

Sealing up cracks and crevices

Proper food & trash storage
While these measures can help, there's no replacement for the professional guarantee that comes with the Go-Forth Pest Control protection packages, many of which offer a guarantee between services. Give us a call today to schedule an inspection and create a custom ant control plan for your property.
Why You Should Let The Pros Handle The Mosquitoes In Your Mechanicsville Yard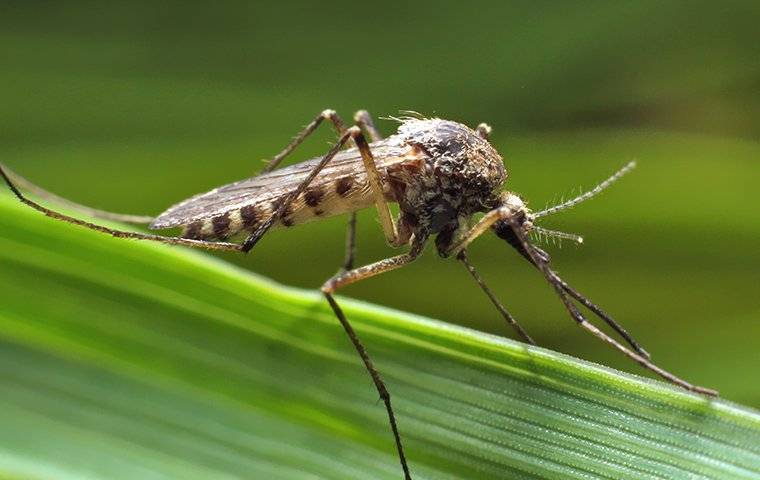 Mosquitoes may seem like simple flying nuisances, but did you know they're actually the deadliest animals on the planet? On average, one in every 300 mosquito bites results in disease transmission, including dengue fever, West Nile virus, Zika virus, and more.
If you've got standing water on your property, then your yard could be susceptible to a mosquito infestation, putting your family at risk of these dangerous illnesses. It doesn't even need to be a large pond, either. Mosquitoes can breed in anything over a half-inch of standing water, which can easily buildup in wheelbarrows, flower pots, birdbaths, and along the ground on your property.
The dangers are just too great, and the chances are too high. That's why Go-Forth Pest Control takes mosquito problems very seriously, offering guaranteed solutions through our Elite Plus Service package.
Our experienced technicians know exactly where to spray each month to create a safe environment in your front and back yards. Give us a call to begin continuous mosquito control on your property, and take your yard back today.
Commercial Pest Control In Mechanicsville, VA
Pest problems that threaten your business not only put your employees and customers at risk but your potential for growth and profits as well. It's amazing how quickly one social media post can ruin your reputation, so allowing customers to witness pest issues cannot be an option. That's why you need the certified, eco-friendly protection solutions from Go-Forth Pest Control. Our top-rated commercial pest control packages provide guaranteed protection from pest problems between monthly treatments, or we'll take care of the problem right away. We also have the range to protect nearly any kind of business facility, from hotels to restaurants, industrial parks, apartment complexes, and more. Give us a call today to protect your hard work and investment the right way.