Expert Pest Control In Midland, NC
Located a mere 30-minute drive from Charlotte, the town of Midland is considered one of the area's most sought-after suburbs. Not only does Midland offer residents easy access to the city but it also provides good schools, clean parks, and an array of necessary amenities for daily life. But not everything is perfect in Midland, with pest problems lurking around every corner.
At Go-Forth Pest Control, we are focused on bringing local homeowners and businesses pest control that yields results. Now in our third generation of family ownership, we take pride in our ability to care for our community and keep everyone safe from the harms that pests can pose. We're able to achieve this with our vast experience, dedication to learning, and the safest products on the market. No matter what services we provide you with, you will always benefit from our satisfaction guarantee and reliable customer support. For more information about excellent pest control in Cabarrus County, contact us today.
Residential Pest Control In Midland
Don't take chances when it comes to protecting your home from pests. At Go-Forth Pest Control, we've been the trusted name in local pest control for more than 60 years, and with good reason. We bring homeowners a wide variety of services to meet their every need and every product that we use is EPA-approved, so you never have to sacrifice your safety in order to see results. Whether you opt for one of our pest control programs or are seeking pest-specific services for termites, bed bugs, or rodents, we always stand by our work with a 100% satisfaction guarantee. To learn more about residential pest control and its many benefits, contact us today.
A Step-By-Step Guide To Total Ant Control For Midland Property Owners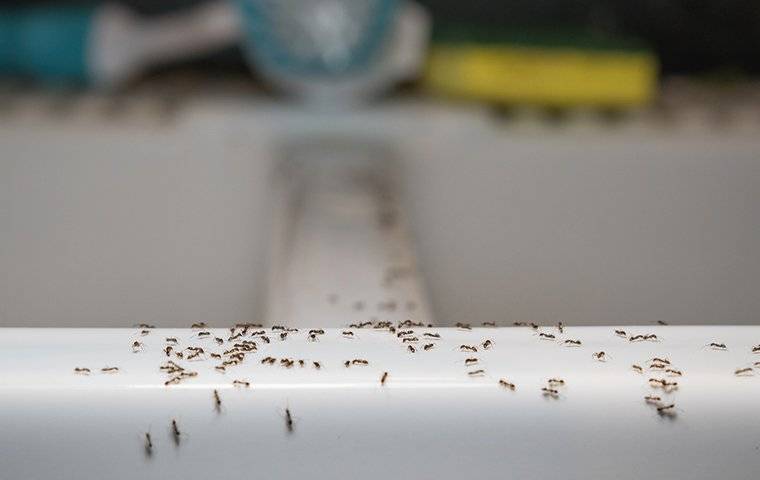 Ants are one of the most common nuisance pests for Midland property owners but keeping them from becoming an issue is possible. Follow this step-by-step guide in order to do so:
Seal up openings. Fill gaps around doors with weatherstripping, install door sweeps, and keep window screens in good working order.

Keep things clean. Ants will find food anywhere, even if it's a simple spill of shampoo in the shower. Be sure to keep the inside of a property clean and hygienic by also taking out the trash before it overflows and tidying up frequently.

Address moisture issues. Water is a big attraction for ants, so check for leaks routinely and fix them when they occur. Places like faucets, pipes, and downspouts are very common problems.

Be cognizant about food. Ants mostly seek sweet and syrupy foods, so be sure to toss overly ripened fruits and always keep food properly covered even when it's in the fridge.

Call the pros. Help from a pest control professional is the most reliable way to keep ants from becoming an issue. With regular services and professional-grade products, ants don't have to be a bother.
For total ant prevention that works, contact Go-Forth Pest Control today.
Is There Anything I Can Do To Avoid Bed Bugs In Midland?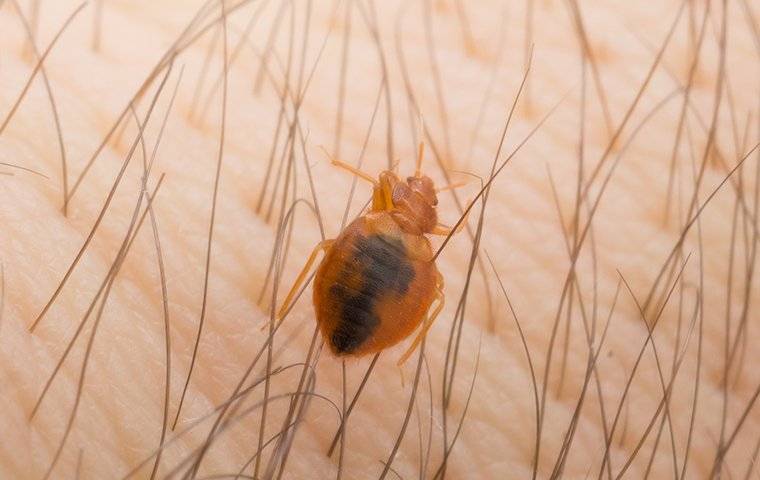 Bed bugs are one of the most avoidable pests in Midland, but you just have to know how to do it. As parasites, bed bugs are known for latching onto hosts and going for a free ride, which is usually directly into your home. The best way to avoid picking them up is to always be careful and conscientious when you're out in public, because bed bugs thrive wherever there are people present. Some of the most common places where you might pick up bed bugs include movie theaters, restaurants, shopping malls, a hotel, on the bus, or running any other errands. After spending time in places like these, always check your clothing and personal belongings for bed bug activity.
If you've been traveling, it's also important to store worn clothing in a sealed bag and wash the contents on the highest setting upon returning home. Because bed bugs also spread through used furniture and mattresses, if you're considering bringing either of these items home, check them meticulously and try to ask about their previous whereabouts. For more information on bed bug control, contact Go-Forth Pest Control today.
Commercial Pest Control In Midland
At Go-Forth Pest Control, we believe that keeping businesses free from pests is one of the best ways that we can work to protect our community. This is precisely why for more than 60 years, our family-owned business has been customizing pest protection plans for the businesses we work with. We protect a diverse range of industries that includes housing associations, restaurants, schools, warehouses, and more from pests like ants, rodents, cockroaches, bed bugs, and termites. When you turn to us for your pest control needs, we'll always bring you an honest and straightforward experience because we respect your time and want you to realize results. You will also benefit from our timely responses and active customer support, which you can reach via phone, email, or chat. To learn more about our guaranteed commercial pest control offerings, contact us today.