Pest Control Services In Mint Hill, NC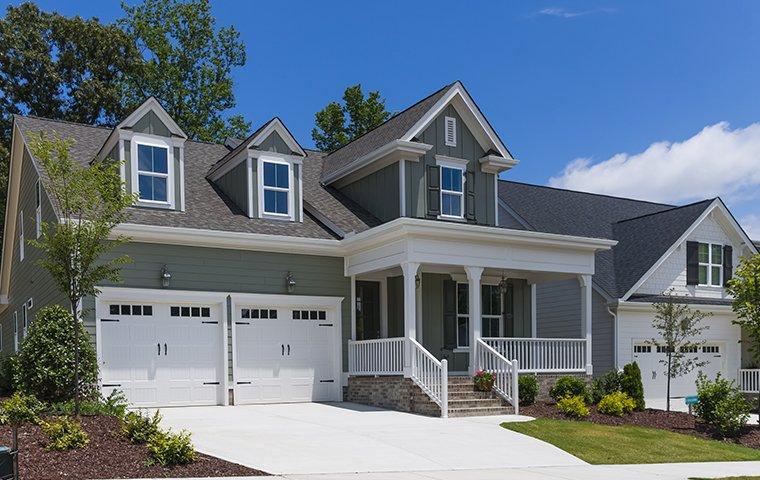 Do you need pest control in Mint Hill, NC? Don't worry, Go-Forth has got you covered! Our local Charlotte exterminators can help you get rid of pests like bed bugs, rodents, mosquitoes, roaches, fleas, ants, termites, and many other types of infestations.
With Decades Of Experience In Pest Control
We have been dealing with pests since 1959. Our experience makes us stand out from our competition; all of our Charlotte Exterminators are fully trained and certified.
For several years, we have gained experiences that up to this date, we still use to deliver the pest control services you need. In our decades of service in the industry we have handled countless pest problems, and all the results are satisfying and exceeded customer expectations.
With us, you can never go wrong because we know what to do with your bugs, insects, and pest problems. The decades of experience have proved that our services are well-received by our customers, wherever they may be.
Effective Bug Treatments - Exterminate Pests Fast
We can exterminate pests fast with our effective bug treatments. We also provide same-day service, lets get rid of your bugs today! Our company is always working hard to give you a pest-free home and environment which you can enjoy for a long time. We make sure that our treatments are not only effective, we guarantee that all are safe to keep you and your family in good hands.
Here at Go-Forth, we can resolve your problem efficiently because we make sure to eliminate pests, insects, and bugs as quickly as possible to prevent the situation from worsening. Rest assured that our company will never fail you; instead we will satisfy you by giving the best results. Our exterminators are very meticulous when working because we want to entirely eliminate the pests, bugs, or insects bothering your home.
From the exterior of your property down to the corners, all are checked well to find those nuisances. We guarantee that no trace of pests, insects, and bugs will be left behind once we perform the pest control. Whenever you want to get rid of bugs, insects, and pests in your Mint Hill home, don't worry because our exterminator will come to you right away.
Local Pest Control Services
Our local Mint Hill and Charlotte Go-Forth Branches will help you get rid of all types of pests like:
Termite Control
The Sentricon stations are an easy way to manage termite populations in your area. Get control of your termite infestation before they control your home or business.
Mosquito Control
Minimize and exterminate mosquito populations around your Charlotte home in the Mint Hill area, and enjoy your backyard again.
Cockroach Control
Don't let these nasty pests invade your home. Let our professional cockroach extermination experts eliminate them before they become an infestation.
Ant Control
Ants can be as destructive as termites. Protect your home with our effective ant treatments.
Flea Control
Fleas can bring other types of diseases to your pets. Exterminate them with our flea control treatment.
Rodent Control
Get rid of rodents from your home. Rodents can bring fleas and other diseases with them. Call Go-Forth today for professional extermination of rodents in your home or business!
Pest Company Near Me
Go-Forth is a local pest control company near you in Mint Hill. We offer high-quality services at affordable rates which customers in local areas can also enjoy. Call us today!