Mosquito Exterminator In Mint Hill, NC
Do you notice a lot of mosquitoes around your home or property in Mint Hill, NC? Go-Forth Pest Control of Charlotte can help control them so you can enjoy the outdoors again. At Go-Forth, we specialize in controlling the mosquito population on your property. Not every pest control company does this, and we pride ourselves in knowing how to do it effectively. We use a chemical blower to make sure your entire property is protected from mosquitoes, and any population of them is exterminated. Give us a call today or click to get a free quote on your mosquito control now.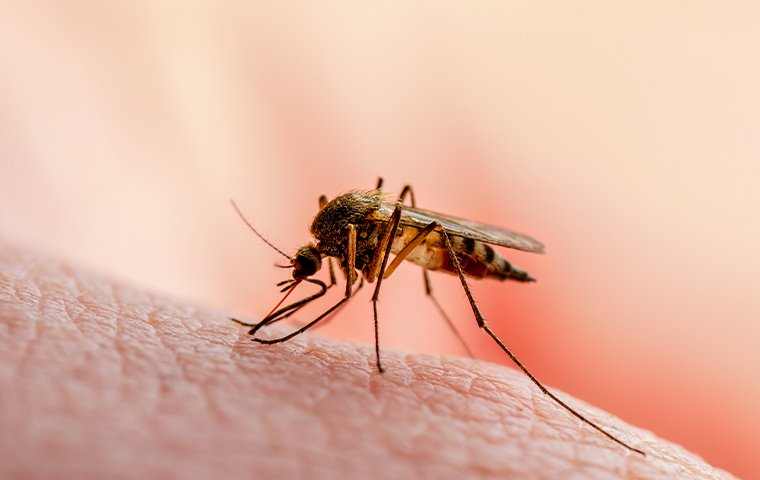 Mosquito Facts
Mosquitoes love to breed in or around water. So if you live near a body of water like a river or pond, then you will notice an increase in the mosquito population around you. They even like to breed in standing water after a big storm, so even if you don't live near a body of water you are still at risk.
Mosquitoes can breed rapidly and cause harm to you and your loved ones. Even though only the female mosquitoes bite, there are many of them that need the blood source for their eggs. As they insert their needle-like nose, they can also transfer any diseases they have picked up from other hosts.
They have been known to be carriers of Yellow fever, Dengue, and the Zika virus. These can all be extremely dangerous, and to protect your home and property from mosquitoes, it is best to let a professional deal with the pest control. Some home remedies might work for a short time, but it won't keep the mosquitoes away for good. Get some peace of mind and let Go-Forth get rid of the mosquitoes today.
Mosquitoes come in several species. There are approximately 3,000 species of mosquitoes found around the world. In the United States, about 175 mosquitoes are found, and some are carriers of deadly diseases like malaria and encephalitis. West Virginia has the lowest rate of mosquito species as there are only 26 of them around. In Florida, there are 80 species, Ohio has 60, and Texas has the highest number where 85 species are present.
Female mosquitoes can quickly increase their population as they can lay 300 eggs. They will feed on blood to get the proteins they need for them to develop and give birth to eggs. Before they die, they will lay eggs three times. That's why having female mosquitoes is threatening as they can give birth to several eggs within their eight-week lifespan.
Humans easily attract mosquitoes because of the carbon dioxide they exhale. The CO2 is the signal for them that humans are around or nearby. With this, they will fly to their hosts and feed on them until they are full. Also, with their bites, people can acquire diseases which are fatal if not given any medical attention. They are considered as one of the most dangerous animals in the world because of their deadly bites. Mosquitoes should not be ignored when they are present on the property because of the risks they bring. Instead of leaving them alone to do their business, call an exterminator and have them eliminated for your good.
How We Get Rid Of Mosquitoes
Mosquitoes are dangerous because they carry deadly diseases. To prevent you and your family from suffering, call Go-Forth, and we will get rid of them successfully. Our company is well-rounded when pests, insects, and bugs are the matter. We know how we can drive them away without causing harm to you and your family. Our exterminator will come to your property and inspect the property meticulously to find where those mosquitoes are hiding. After we've found them, we will apply treatments that are effective in eliminating them for good.
From the pest down to the eggs, all are removed to avoid them from increasing. Rest assured that you will get peace of mind once we perform our pest control. Also, you don't have to worry because our services are affordable, yet delivered in high-quality which will satisfy your needs.
At Go-Forth, you will be served professionally by our trusted exterminators. We will always come to you whenever you need our help and will perform what you request from us. With our services, you will get what you want - a home that is free from mosquitoes, insects, bugs, and pests all year long. Don't let those mosquitoes cause fatalities before you take action. Once you see signs of their infestation, immediately call Go-Forth, and we will come to your Mint Hill home right away!
Mosquito Company Near Me
Go-Forth is a local mosquito control company near you in Mint Hill. We offer high-quality services which you cannot experience from others. We are happy to serve even our customers in local areas. Call us today and experience our same-day service!
Other Pest Control Services For Mint Hill, NC