Quality Pest Control Solutions In Moore, SC
Located in Spartanburg County in rural South Carolina, Moore is a small and unincorporated community located to the south of the city that shares its name with our county. But while being in a small town comes with perks, it also means that it can be hard to find pest control companies that serve our area. From preventative services to prompt removal of existing pest concerns, you need to know that a local company will assist you effectively. That's why Go-Forth Pest Control offers services directly to rural communities like Moore. Learn how we can keep your property protected below.
Home Pest Control In Moore, SC
While you're trying to relax inside of your home, pests are trying to invade. They know that easy access to food, water and shelter can be found inside of human properties, so they never stop looking for ways to get in. This is why they are such persistent problems for local homeowners, so the assumption that pests are seasonal problems that only happen to certain homes is incorrect. But with help from the experts, you can be certain that your Moore residence won't have to deal with the larger consequences of an infestation. This is how we break down our residential pest control offerings:
Inspections: The first step of the process is to do a comprehensive inspection of your property. This lets us know your level of risk, including whether pests are already a problem or if you have attractants that need to be addressed in order to avoid them.
Lawn Care: Part of avoiding pest problems is making sure that they aren't forming out in your yard. A population can easily find ways inside once they have a foothold outside.
Pest Control: If pests are already there, we implement safe and effective methods to eliminate them. We can also provide preventative treatments that ensure they are never a problem again.
Don't try to keep up on residential pest control all on your own. Instead, contact Go-Forth Pest Control today.
Hey Moore, Looking For An Effective Termite Control Method?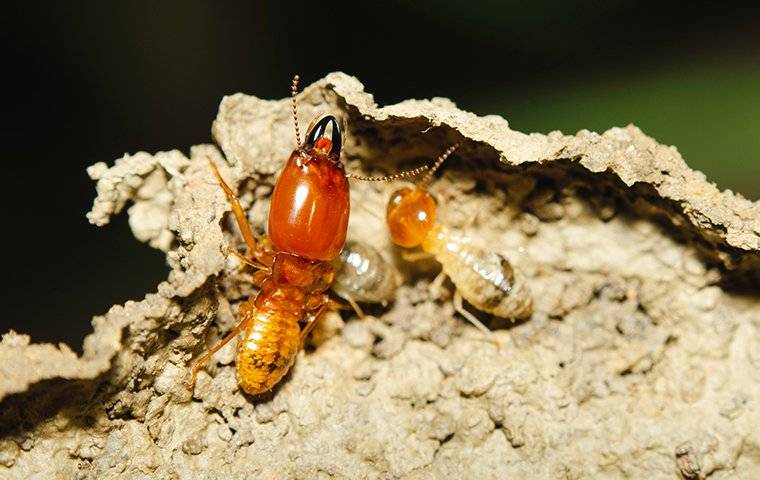 Termites are the most destructive pests around. They eat the fiber found in wood and other plant matter. And their colonies are far more common than you probably think. Human properties are treasure troves of food for pests that eat wood, so local property owners have to regularly inspect and treat their properties with solutions to ward off infestations.
At Go-Forth Pest Control, we offer termite inspections and prompt control measures. But you shouldn't wait until you already have termites to give us a call. Our technicians can spot the often subtle signs of early termite activity -- things that the average property owner doesn't know to look for. This is a crucial service because, by the time a termite population is obvious, they may have done costly damage to your property and even lead to structural concerns. Instead, turn to the thorough termite inspections and pest control solutions at Go-Forth Pest Control.
Are The Millipedes In Moore Dangerous?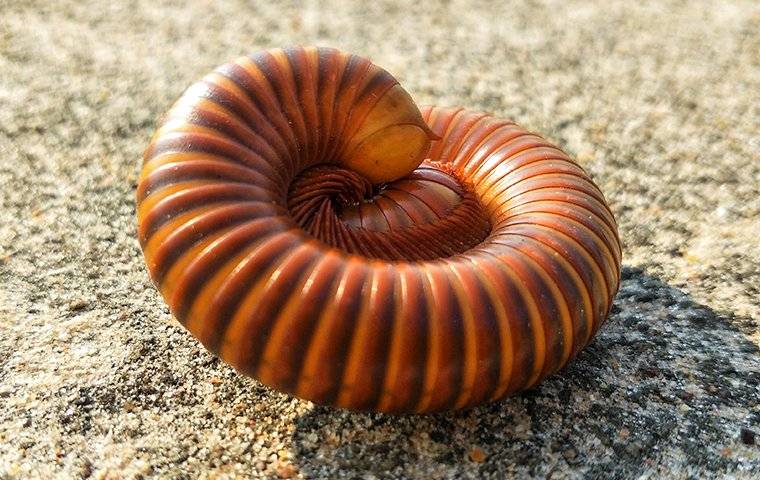 While they certainly look scary and gross, millipedes actually aren't dangerous pests. In fact, they can sometimes be helpful because they hunt garden pests and spiders that can be more problematic around your property.
Millipedes can also be destructive to your plants and, while they aren't known to carry dangerous diseases or poison, millipedes can secrete a toxin that leads to skin rashes and other health effects. Plus, these many-legged pests can be kind of scary, and no one wants creepy crawlers roaming around their property. That's why it's smart to let the pest experts deal with infestations in Moore, South Carolina.
At Go-Forth Pest Control, we offer garden pest control and lawn services that make sure your property is at a much lower risk of future invasion. For millipede control, you can trust, contact Go-Forth Pest Control today.
Commercial Pest Control In Moore, SC
Pest problems tend to compound for businesses. Once one forms, others follow and the problems they can cause lead to big expenses. Not only can they lead to property damage and health hazards, but pests on any kind of commercial property can also do some serious harm to a business's good standing in their community. This obviously hurts credibility, clientele, and revenues. Instead of risking it, partner with local pest professionals who can offer commercial pest control that actually protects you.
Here's where Go-Forth Pest Control offers its services:
Offices/Industrial Complexes: Business parks and industrial lots can both be vulnerable to pest infestations. Both have plenty of areas where pests can nest and hide.
Nursing Homes: All kinds of healthcare facilities have to worry about pests, but places where our most vulnerable relatives live need to take extra care to avoid the health concerns pests lead to.
HOA/Property Management: Residential associations and property management companies can land in hot water if they accumulate pest problems, so professional protection is really important.
Don't let your Moore business fall victim to a pest infestation, contact Go-Forth Pest Control today for commercial pest control that actually protects you.