Reliable Pest Solutions For Morganton, NC
Morganton is one of the hidden gems of the Carolinas, but it's not as much of a well-kept secret to the inordinate number of local pests that our home and business owners have to deal with. However, you're not in this uphill battle alone. In fact, with the expert help of Go-Forth Pest Control's pest technicians, your struggle with pest problems can become a thing of the past.
With over 52 years of experience in dealing with Morganton-area pests, we know exactly what it takes to keep your home or business safe from the health dangers and destruction that can often accompany invasive pests. Plus, our eco-friendly solutions keep everyone safe from any sort of undue side-effects. This commitment to protecting our customers is one of the many reasons why we're one of the highest-rated pest control companies in the Morganton-area, with an A+ rating from the Better Business Bureau and recognition as an Angie's List Super Service award winner. Give us a call today to find out more about our pest-free guarantee.
Home Pest Control In Morganton, NC
When pests invade your house, it's a direct threat to your property, your health, and your entire family. Dangerous parasites can threaten you, your family, and your pets, and invasive rodents can spread dangerous bacteria in high-traffic areas of the home. Plus, pests like carpenter ants and termites can do significant property damage, over time.
With Go-Forth Pest Control's continuous pest protection plans, we can guarantee you a pest-free property between quarterly visits. That means we'll only have to visit your property four times a year to ensure that you'll never have to deal with a pest problem. On the rare occasion that one does pop up, we'll treat it at no additional charge. We also only utilize eco-friendly pest solutions that do not put anyone in the house at risk. Give us a call today to schedule your property inspection and get a quote on services.
How To Control Mosquitoes In Your Morganton Yard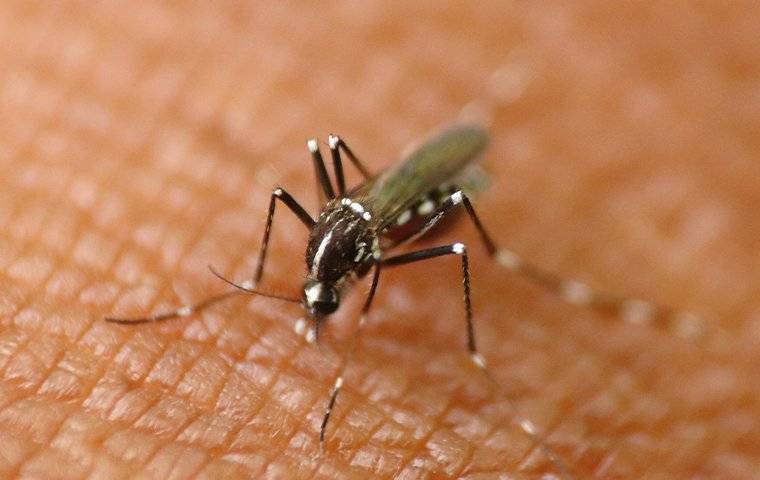 Everyone can agree that mosquitoes are annoying, especially when you're trying to enjoy time in the yard. However, you might not realize just how dangerous they are. When one in three hundred mosquito bites results in a dangerous disease like Zika virus, West Nile virus, or others, mosquito prevention should be a top priority.
The Internet will tell you that limiting standing water in the yard can help eliminate mosquitoes, but this is only partially true. Mosquitoes can breed in a half-inch of standing water, so pouring out anything holding standing water after a rainstorm is essential. However, once the larvae are born, it can be very difficult to break the cycle.
That's why Go-Forth Pest Control offers high-quality mosquito control treatments that can keep your yard nearly free of mosquitoes between monthly visits. With the most innovative technology and technicians who know which areas of the yard to treat, our mosquito services can provide the enjoyable yard you've always dreamed of. Give us a call today to take back your yard from these dangerous pests.
Which Flying Pests In Morganton Are The Most Harmful?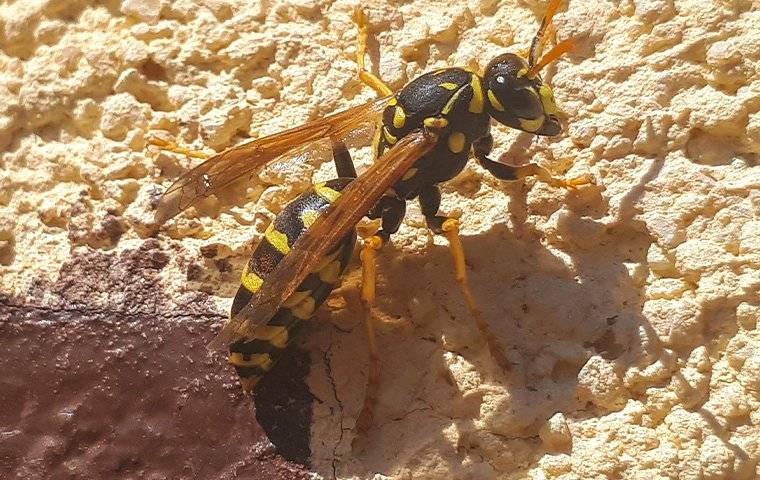 While there are a variety of dangerous flying pests in the Morganton area, the two you should worry about the most are wasps and mosquitoes. Wasps are different from bees in their ability to sting multiple times without harming themselves. Plus, wasps will issue a distress signal to other nearby wasps when they feel threatened.
Multiple stings from multiple wasps can lead to serious medical conditions and even anaphylactic shock in some cases, which can be fatal. If you notice a wasp nest on your property, you should never try and take care of it yourself. Instead, call the pros at Go-Forth Pest Control for the safest, most effective wasp eradication methods.
If mosquitoes are the flying pests plaguing your yard, then you should enlist our continuous mosquito services before exposing your family to dangerous mosquito-borne illnesses. We offer monthly treatments that can break the breeding cycle in the high-risk areas of the yard, and all of our continuous services are backed by our pest-free guarantee. Give us a call today to make your property a safe haven from pests.
Commercial Pest Control In Morganton, NC
If (and when) pests become a problem for your business, they can cost you in a variety of ways. Pest activity can lead to failed health inspections, closed doors, and lost profits. Unfortunately, there really isn't any sort of business facility that pests don't love to infiltrate. That's why you need to protect your hard work and investment with the Go-Forth Pest Control pest-free guarantee. If you think you can't afford our monthly services, ask yourself if you can afford to see thousands of potential customers walk out the door as your reputation becomes ruined by pest problems. Our pest experts can provide specific commercial pest control treatments for your facility no matter what kind of business you operate, and we'll always work around your busy schedule. Give us a call today to schedule your inspection.