Reliable Pest Control For Morrisville Homes & Businesses
Morrisville is a town in Wake County, located about 11 miles away from Raleigh. When it comes to keeping your Morrisville home or business free of common area pests, you can't go wrong with a little help from the skilled technicians here at Go-Forth Pest Control. For over 50 years we have been serving the communities of Morrisville and the greater Piedmont Triad area. We are committed to protecting your residential or commercial property from pests of all shapes and sizes by providing excellent pest management solutions. If you're looking for a comprehensive pest control plan you can trust, look no further than Go-Forth Pest Control. Give us a call today for more information about our residential and commercial pest control services.
Home Pest Control In Morrisville, North Carolina
Your Morrisville home is one of your most important investments. Unfortunately, destructive and dangerous pests put that investment at risk when they invade your residential property. Pest infestations also pose a serious threat to the health and safety of your family. The best way to ensure your home remains free of pests throughout every season is to implement a reliable residential pest control plan. At Go-Forth Pest Control, we work hard to provide the most effective pest control options and treatment methods available. Our goal is to remove existing pest threats and prevent new pest problems from occurring in the future. Contact the professionals at Go-Forth Pest Control to experience a life free of pests.
Flea Control: What Morrisville Pet Owners Ought To Know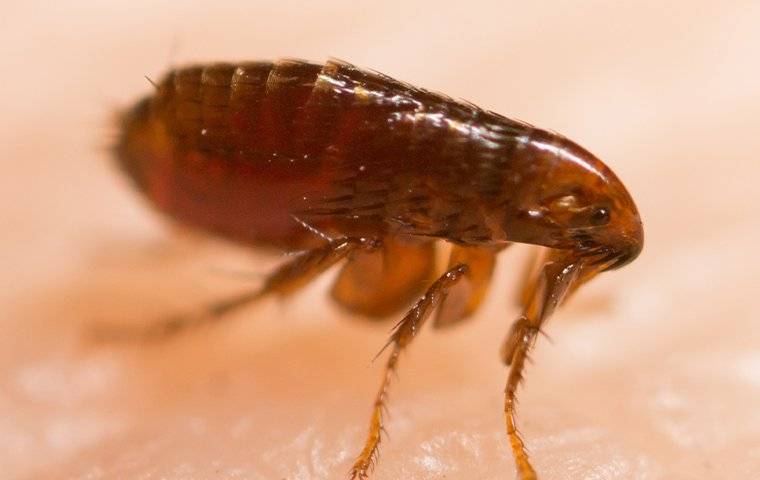 Fleas are small, reddish-brown insects that have narrow bodies and strong hind legs that allow them to hop from one host to another with ease.
These tiny insects are a common problem for pet owners, though they can infest homes that don't have pets as well. Fleas will bite both humans and animals, though they typically live on animals with thick coats of fur.
They can also live inside bed coverings, carpets, and upholstery. Flea bites are itchy and may trigger allergic reactions in some individuals. When it comes to dealing with fleas in your Morrisville home, you should always reach out for professional flea control services from Go-Forth Pest Control.
For more information about how we identify, control, and prevent flea infestations, give us a call today.
Four Tell-Tale Signs Of Bed Bugs In Your Morrisville Home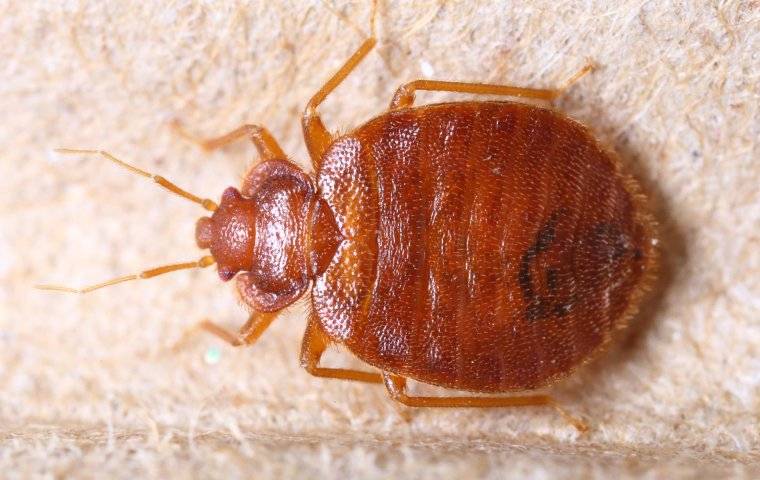 Most people have heard the saying "sleep tight, but don't let the bed bugs bite!" However, this saying isn't just a simple nursery rhyme. Bed bugs are real pests that feed on the blood of humans and animals, though they prefer to bite humans because we have wide, exposed areas of skin.
Although the thought of bed bugs crawling into your bed to feed on your blood as you sleep isn't pleasant, it's important to understand that bed bugs don't spread diseases and they are not dangerous pests. However, you still don't want to find bed bugs in your Morrisville home. The key to removing bed bugs from your property is first learning how to identify their presence.
o identify bed bugs in your Morrisville home, keep an eye out for the four following signs of bed bug activity.
1. An offensive musty smell that grows stronger as time passes and the infestation worsens

2. Dark, rusty spots of bed bug fecal matter on your mattresses, furniture, and bedding

3. Bloodstains on your clothing, sheets, and pillowcases

4. Small clusters or rows of itchy red bites without an identifiable cause
If you notice any of these signs of bed bug activity in your home, you should contact the professionals here at Go-Forth Pest Control right away. We have the experience needed to solve a wide range of pest problems, including bed bugs. Reach out to us today to learn more about how we identify and eliminate bed bug infestations.
Commercial Pest Control In Morrisville, North Carolina
When pests enter your Morrisville commercial facility, they threaten the success and reputation of your business. Not only are pests destructive, but they also spread a wide range of bacteria, pathogens, and parasites that can make your customers sick. To keep your business free of nuisance and dangerous pests, implement a comprehensive commercial pest control plan from Go-Forth Pest Control. We have been committed to protecting commercial properties from pests for over 50 years, which means you can trust us to get the job done right.
No matter what type of business you own, you can rest assured that it will remain pest-free throughout the entire year. Our goal is to take care of your pest problems so that you can focus on the needs of your customers. Protect your property, customers, employees, and reputation from pests when you partner with the technicians here at Go-Forth Pest Control. We're ready to find the right solution for your Morrisville business.