Quality Pest Control Solutions In Moseley, VA
A small, unincorporated town in Virginia, Moseley is deep in the woods and close to the Swift Creek Reservoir. Our proximity to natural spaces means that pest activity is nothing new for local residents. But only staying on top of the factors that attract pests to your property will ensure that you never have to worry. Learn how Go-Forth Pest Control can help you today.
Home Pest Control In Moseley, VA
Protecting your home from pests is about more than just cleaning up spills and reducing access points. It's about making sure that you're accounting for all the ways that pest pressures form and all the places they can threaten. That's why it's important to turn to experts who can help you account for all these different factors. With Go-Forth Pest Control, you know you can rely on our thorough treatment process.
We offer all the following services:
Pest Control: The first concern is your home, which we'll check and treat thoroughly to both eliminate and prevent pest infestations.
Lawn Care: Next, we turn our focus to your yard, which is a common place for pest infestations to start. Our treatments extend to your perimeter, too, creating a defensive shield around your entire property.
Specialty Services: Some pest problems require special methods, like bed bugs or termites. From these tiny invaders to other kinds of infestations or issues that may strike your property, Go-Forth Pest Control can help.
Don't wait for pests to hit your home before you think to protect it, get started today by contacting Go-Forth Pest Control.
Why Now Is The Right Time For Flea Prevention Around Your Moseley Home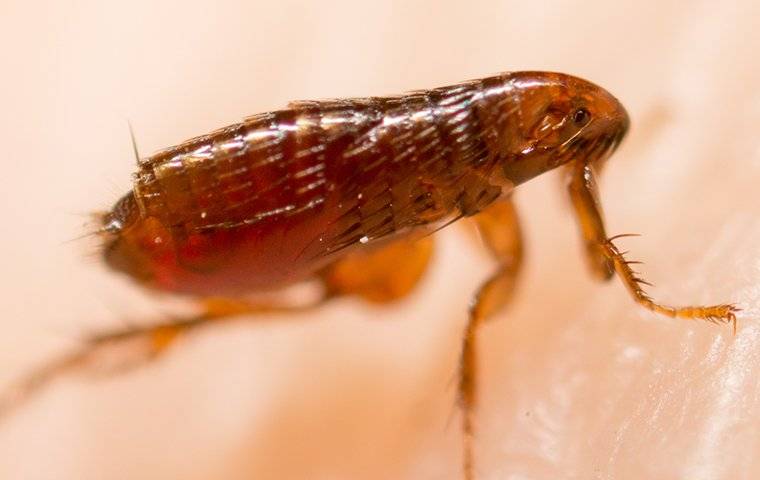 Fleas tend to be a pest people don't worry about until the itchy evidence of their presence is obvious. But, as with most pest problems, by the time it's obvious it can be too late to avoid larger issues. Plus, the longer a pest infestation goes unaddressed, the more it grows and becomes harder to deal with. That's why it's better to not wait. Instead, turn to experts like Go-Forth Pest Control for guidance on how you can reduce your risk of fleas and prevent infestations in the first place. If fleas are already a problem, let us deal with them quickly and effectively. For all your flea prevention and control needs, turn to Go-Forth Pest Control today.
How To Know If There Is A Bed Bug Problem In Your Moseley Home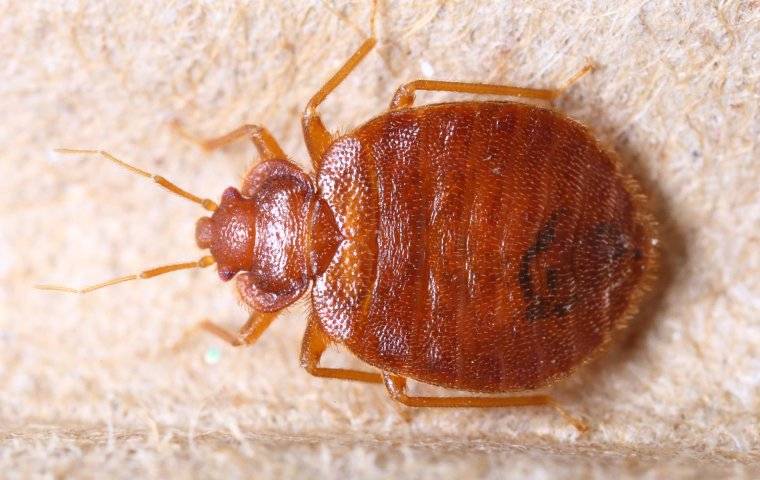 Many tiny parasitic pests may strike your property. And, while your primary concern is the fact that they bite and feed on your blood, the real issue with these kinds of pests is how difficult they are to prevent and eradicate. With bed bugs, it's almost impossible to guarantee that you'll never get them. Bed bugs are hitchhikers that cling to our belongings in order to get inside our properties. Once they're there, they can quickly grow into a larger problem. To that end, here are some of the signs you should watch out for when it comes to bed bugs:
Bites: Bed bugs feed at night when you're asleep, so people don't tend to notice until the morning that they've been bitten. If you see small, itchy welts on your body, it's a sign of bed bugs feeding.
Skins: As bed bugs feed, they grow larger, leading them to outgrow their exoskeletons and shedding these shells. They look like small, brown, or clear grains often left behind at the site of bed bug feeding.
Eggs: The other thing to look out for is the small, cream-colored eggs that indicate a new wave of bed bugs just waiting to hatch.
If you notice any of these signs, or if you want a trained pair of eyes to check your home and make sure nothing gets missed, contact Go-Forth Pest Control today.
Commercial Pest Control In Moseley, VA
What most people don't like to think about is that pests can infest any kind of property. From homes to businesses, pests are attracted by human activity and shelter. This is why proper pest control is so important. For businesses especially, pest infestations can mean serious consequences. From property damage to loss of business, professional pest treatments can save you from big costs. At Go-Forth Pest Control, we can help the following kinds of commercial properties and more:
Offices: People tend to think only businesses that serve food are at risk, but all kinds of properties have humans who work and eat in them. Office spaces also tend to have lots of storage areas for pests to hide in.
Property Management: Rental agencies, apartments, and homeowners organizations can all attract pests, too, which is why we target our services to all the places people might live or deal with residential properties.
Nursing Homes: Nursing homes have a little bit of all of the above. They have food service, residential spaces, storage areas, and lots of people around to attract pests.
Even if you don't own one of these properties, we can help you make sure that pests are never a problem. Turn to Go-Forth Pest Control for timely and effective treatments today.