Mount Holly's Preferred Solution To Pest Problems
Pest problems can get very serious, especially in a place like Mount Holly. We love our beautiful scenery and being close to natural beauty, but the downfall is the numerous property-invading pests. Many of the local pests are not just determined to get into our homes and business facilities, but they're also dangerous, destructive, or both.
In order to protect what means most to you, don't you want the kind of pest control that's garnered some of the highest ratings in the Carolinas over the span of 52 years of experience? Go-Forth Pest Control has been satisfying Mount Holly customers for decades, which is why we've earned an A+ rating from the Better Business Bureau and recognition as an Angie's List Super Service Award winner. We offer one-time treatments or continuous pest solutions that are backed by our Go-Forth Pest Control pest-free guarantee. Plus, we only use eco-friendly solutions that are completely safe for humans and pets. Give us a call today to set up a consultation.
Home Pest Control In Mount Holly, NC
As a Mount Holly resident, you have enough on your plate to take care of without worrying about protecting your property from pests. Unfortunately, a lack of protection could leave you with dangerous health conditions, property damage, and more. Pest invasions are overwhelming, but you don't have to fight them alone. To protect your home and everything in it that means most to you, Go-Forth Pest Control offers top-of-the-line services backed by our pest-free guarantee. Our experienced technicians will inspect your property and suggest the best residential pest control service plan for you. And we only use eco-friendly solutions that are safe for humans and pets. Give us a call today to take your first step towards a pest-free home.
The Importance Of Professional Lawn Care In Mount Holly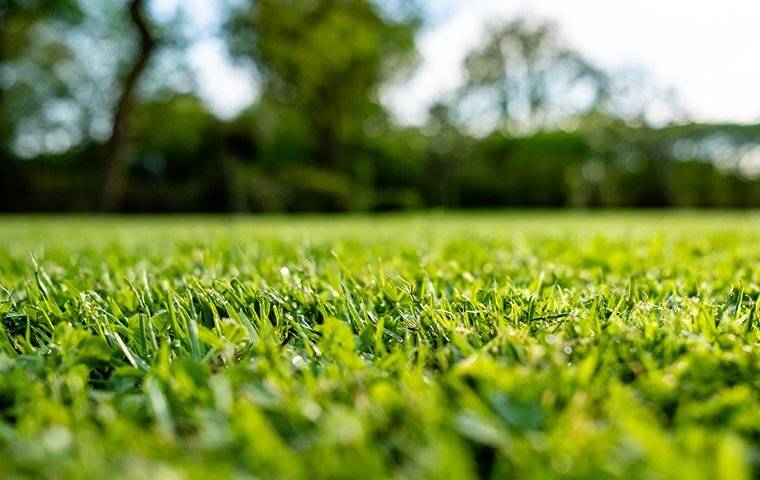 While taking care of the inside of your house is important in the fight against pests, it can actually be a huge difference-maker to take care of your lawn properly.
As the first line of defense against pests, a properly maintained lawn can reduce the attraction of pests toward your property.
You might take pride in making your lawn look beautiful, but great-looking lawns are not always as healthy as they seem. Nothing attracts pests faster than an unhealthy lawn, which is why part of Go-Forth Pest Control's comprehensive care packages include our lawn care services as well.
From pH balancing to aeration, overseeding, and protective treatments for vegetation and trees, our lawn care methods can stop pests before they even get near your home.
Every property is different, but our professional lawn health experts are well-equipped in the eco-friendly, kid-and-pet-safe treatment methods that can guarantee a pest-free property.
Give us a call today to schedule an inspection.
What Attracts Cockroaches To Mount Holly Homes?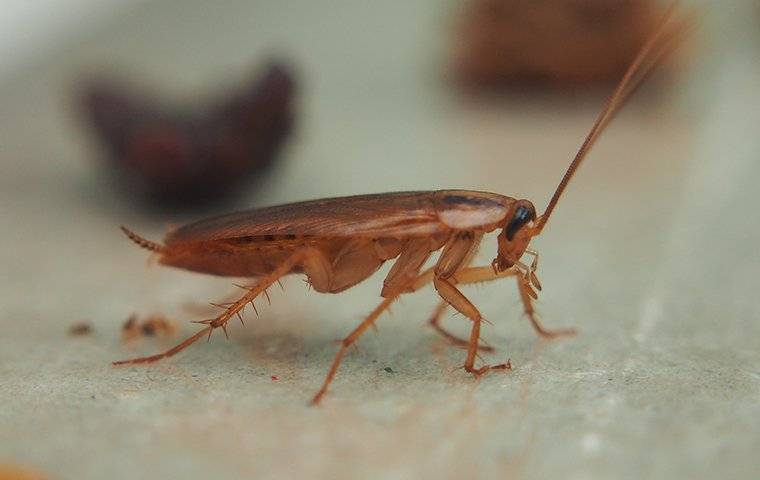 When cockroaches invade your property, they'll bring in a variety of dangerous bacteria that they'll spread throughout your home. The bacteria can often lead to salmonella, E.coli, and other harmful diseases. They'll also spread a pathogen that causes severe allergic reactions, so prevention is a must.
Unfortunately, cockroaches are very flexible and are capable of sliding through very thin cracks and crevices throughout your home's foundation, so keeping them out is very difficult. Reducing cockroach attraction is your best form of DIY roach prevention.
The following things attract cockroaches into your home very quickly:
Loose crumbs due to a lack of cleaning

Leftover food or dishes left out

Moisture buildup due to humidity or leaking pipes

Clutter that provides great hiding places for skittish roaches
Since roaches are afraid of humans, you'll hardly ever see them during the day. That's why seeing just one or two roaches during the day is a strong indication of many more behind your walls. If you do notice a roach problem, you'll have a hard time getting them out of your home completely without professional help.
With health hazards hanging in the balance, why not put your trust in the proven track record of our Go-Forth Pest Control prevention and eradication methods that can get roaches out for good?
Our quarterly treatments and eco-friendly solutions are an effective barrier against roaches entering your home, and we'll take care of any surprise issues free of charge. Give us a call at the first sign of roaches to avoid health risks.
Commercial Pest Control In Mount Holly, NC
As a savvy business owner, you probably understand all of the ways in which pests can put your profits at risk. From inventory damage to employee health concerns and potential harm to your reputation, pest issues are something you can't afford. If you think you can't afford proper protection from pests, however, you might want to think again. As a locally owned and operated business, we understand the importance of a budget. That's why we'll never suggest any unnecessary services for your business facility. Our commercial-property experts will inspect your facility and provide you with an estimate on the necessary treatments to create a pest-free business, no matter what kind of facility you own. Give us a call today to set up an appointment for our professional commercial pest control at your earliest convenience.