Reliable Pest Control In Mount Pleasant, NC
Mount Pleasant is a quaint and sleepy town that is on the far reaches of the Charlotte metropolitan area. There are good schools here as well as friendly neighborhoods, which make Mount Pleasant so appealing to developing families, with access to clean parks, gastropubs, and locally owned shops that add up to a very high quality of life. But life in Mount Pleasant isn't without its issues, because pests are seemingly everywhere.
At Go-Forth Pest Control, we specialize in reliable Cabarrus County pest control because we know how determined local pests are. We have been working with homeowners and businesses since 1959 and continue to provide detailed pest control that always uses only the highest quality, EPA-approved products. Whether you're a homeowner looking for routine preventive care or a business in need of pest elimination, we have the solution for you. For more information on our services and to receive your no-cost, no-obligation estimate, please call us today.
Residential Pest Control In Mount Pleasant
Don't let pests invade your Mount Pleasant home. With pest control in Cabarrus County from Go-Forth Pest Control, you can benefit from safe, long-lasting pest control solutions. Some of our most popular programs include:
The Basic: Our starter program incorporates quarterly exterior services to address pests like ants, spiders, and rodents. We'll provide interior treatments as requested and include our satisfaction guarantee.
My Elite: For increased protection, we offer bi-monthly services that always address your interior and add coverage for stinging insects.
My Elite Plus: Our most inclusive program runs throughout the year and treats mosquitoes, fleas, and ticks as well.
The Basic Turf: If you're looking to create and maintain a healthy lawn, this program provides treatments throughout the year that are targeted specifically at your yard.
In addition to our general pest control programs, we offer targeted solutions for pests such as mosquitoes, termites, and bed bugs, so you are always protected no matter what the situation entails. For more information on our residential pest control services in Mount Pleasant, please call us today.
Is There Anything I Can Do To Avoid Bed Bugs In Mount Pleasant?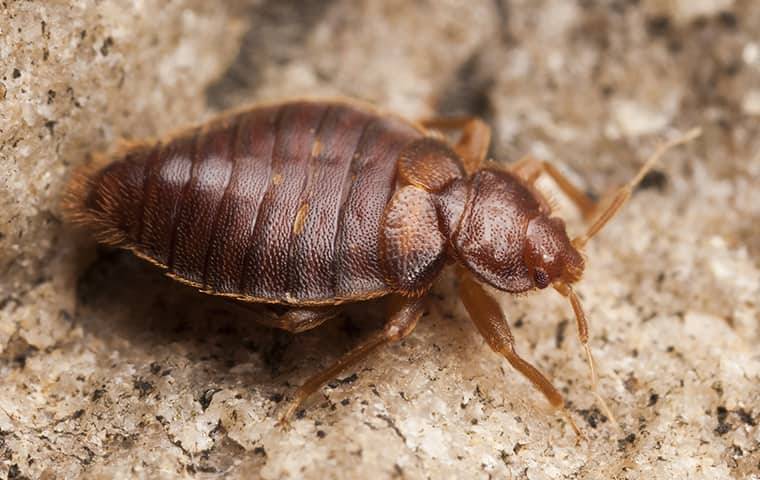 Bed bugs are known for attaching themselves to host items and going for a free ride directly into Mount Pleasant homes like yours. They thrive wherever they have access to people because bed bugs require human blood in order to survive. As a result, any time that you're out in public, you are potentially exposing yourself to them.
One of the best ways that you can avoid bed bugs is by inspecting your personal items after going to a restaurant, seeing a movie, or even running errands. If you've stayed at a hotel or taken public transportation, you should seal worn clothes in bags and wash and dry them on the highest setting upon returning home. You should also inspect used couches or mattresses before bringing them home and use a mattress encasement as well. If you can garner any information about used items' previous whereabouts, that will also be helpful. And if you've encountered an infestation, contact Go-Forth Pest Control for Mount Pleasant bed bug control today.
Are These Ants Around My Mount Pleasant Property Dangerous?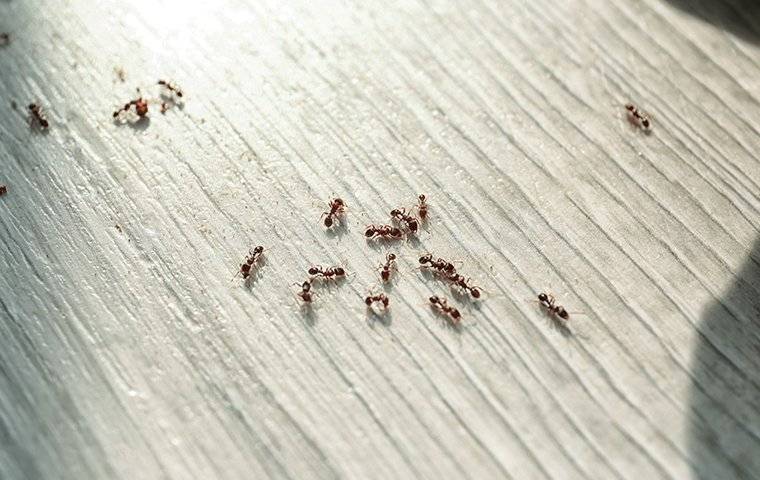 Ants are a very common nuisance pest in the Mount Pleasant area; however, some of the species that you might come across are more dangerous than others. For example, the fire ant poses a specific threat to your health because it attacks anyone who provokes it. They usually attack as a group and the repercussions of their bites can lead to nausea, vomiting, and swelling of the face. Another harmful species is the carpenter ant because they burrow inside of the wood around your home. The damage that they lead to is similar to termites, so it can deteriorate your home over years.
At Go-Forth Pest Control, we protect homeowners like you from dangerous species with ant control throughout the year. Each of our residential pest control programs provides targeted services for ants and uses only EPA-approved products that are safe for the entire household. For more information on how Mount Pleasant ant control can eliminate these nuisance pests from your property, call us today.
Commercial Pest Control In Mount Pleasant
Pest problems can arise in your Mount Pleasant business at any time during the year; however, Cabarrus County pest control from Go-Forth Pest Control can keep you protected. We have been working with local businesses since 1959 and continue to deliver the highest quality customized services to this day. Each of our technicians is an expert in their craft and will always take the time to understand your concerns and meet them with unparalleled attention to detail. We provide services for a wide array of businesses like housing authorities, restaurants, and community centers. No matter what type of company you operate or what pests you face, we will address them with continuing service and EPA-approved products that last. To learn more about how commercial pest control in Mount Pleasant can keep pests out of your business, please call us today.