Affordable, High-Quality Pest Control Services In Newton, NC
Newton is a city in, and the county seat of, Catawba County. At Go-Forth Pest Control, we've made it our goal to keep our community free of destructive and dangerous pests by providing affordable, high-quality pest management services. With a deep understanding of common area pests and over 50 years of experience in the pest control industry, we have what it takes to target and eliminate your pest problems at their source. No matter what type of pests are causing problems in your Newton home or business, the professionals from Go-Forth Pest Control are here to help. With our technicians by your side, pests won't stand a chance. If you're ready to say goodbye to rodents, insects, and other pests, Go-Forth Pest Control is right for you. Give us a call today to learn more about all of our effective pest control services or schedule your first treatment.
Home Pest Control In Newton, NC
Pests don't belong in your Newton home. Not only are pests annoying, but they can also pose a significant health risk to you and your family. Rodents chew through important electrical wires, cockroaches spread harmful diseases, and other pests can become a serious nuisance in your home. To keep your residential property free of pests throughout the entire year, you need an ongoing home pest control plan from Go-Forth Pest Control. As a local pest control provider with a commitment to the communities we serve, we are the right choice for all of your pest control needs. And, because we understand that every home is unique, we designed our services to fit your budget, schedule, and property. Don't allow pests to invade your Newton home and threaten your quality of life. Instead, reach out to Go-Forth Pest Control today and implement a residential pest control plan you can trust.
Are The Centipedes & Millipedes In Newton Dangerous?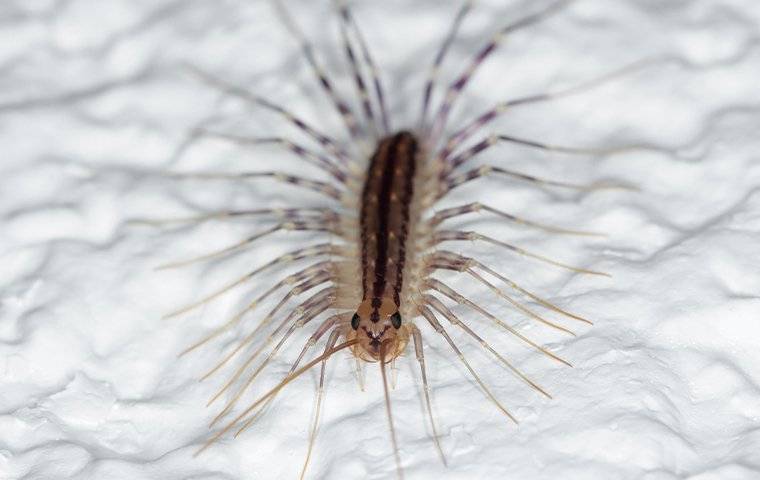 Centipedes and millipedes are two common pests that invade Newton properties when the weather becomes cooler in the fall and winter. Despite their similarities in appearance and behavior, centipedes and millipedes are very different pests.
Centipedes have long bodies that are divided into segments, with each body segment having its own pair of legs. These creepy-looking pests are predators, meaning they prey on other insects and small vertebrates. Although most house centipedes are rarely larger than two inches, some centipedes are large enough to eat frogs, bats, and reptiles. Centipedes have venomous bites that can cause extreme pain for people. The larger the centipede, the more painful their bites will be. Thankfully, centipede bites rarely cause health issues in humans and aren't typically dangerous.
Millipedes are similar to centipedes in that their bodies are also divided into segments. However, instead of having one pair of legs per segment, millipedes have two pairs of legs per segment. In contrast to centipedes, millipedes move slowly and cannot bite or sting. Millipedes are harmless to humans.
When it comes to dealing with centipedes and millipedes in your Newton home or business, you can't go wrong with a little help from the professionals here at Go-Forth Pest Control. Reach out to us today for more information about how we handle commercial and residential pest problems.
The Best Way To Care For Your Newton Lawn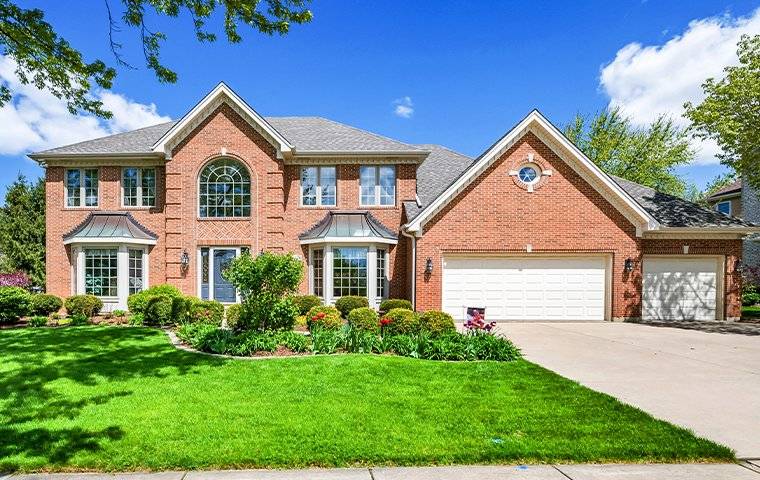 There's something satisfying about walking out into your backyard and seeing a lawn full of healthy green grass. However, between managing a good work schedule and spending quality time with your family, you might not have the time or commitment needed to maintain a healthy lawn.
At Go-Forth Pest Control, we're proud to provide excellent lawn care services. We'll develop a lawn treatment plan based on your grass type, climate, pest problems, and soil content to ensure your Newton lawn receives the care it needs to thrive. Whether you're looking for lawn aeration, fertilization, or seeding, we have you covered.
Trust the health of your lawn to the professionals from Go-Forth Pest Control! We're ready to offer effective, long-lasting lawn care treatments designed with your needs in mind. Contact Go-Forth Pest Control today for more details about all of the lawn care services we have to offer.
Commercial Pest Control In Newton, NC
Invading pests threaten the success of your Newton business by damaging your property, contaminating your products, disturbing your employees, spreading dangerous diseases, and scaring away your loyal customers. If pests have gotten into your commercial property, you should always seek professional pest control right away. Partner with the experienced pest technicians here at Go-Forth Pest Control for year-round commercial pest control services you can trust. We are equipped to handle all kinds of pest infestations throughout the entire year. By relying on excellent treatments and proven methods of control, we protect a wide variety of businesses from the area's toughest pests. Get in touch with Go-Forth Pest Control to learn more about our comprehensive commercial pest control services.