Pest Control Services For Homes & Businesses
North Chesterfield is a community in Chesterfield County, located about 15 minutes away from Richmond, the state capital. To ensure your North Chesterfield home or business remains pest-free throughout every season, the professionals here at Go-Forth Pest Control offer superior pest management solutions. We offer excellent pest control services to protect your residential or commercial property from all kinds of pests, including ants, bed bugs, termites, fleas, mosquitoes, and more.
Since our establishment in 1959, we have made it our top priority to offer the most effective treatment methods and prevention strategies available. Give your North Chesterfield home or business the complete pest protection it needs when you partner with the experienced technicians here at Go-Forth Pest Control today. We're ready to find the right solution for your specific pest problem.
Home Pest Control In North Chesterfield, VA
Every homeowner deserves to feel comfortable in their own home. But when pests such as ants, termites, or bed bugs get into your North Chesterfield property, they can make your home an unpleasant place to live. Whether you want to protect your family from harm or avoid dealing with the damage pests cause, implementing a professional pest control plan is your best option.
At Go-Forth Pest Control, we strive to exceed your expectations by providing superior home pest control services throughout the entire year. We provide general pest maintenance and services to target specific pest problems. Don't allow dangerous and destructive pests to invade your North Chesterfield home and threaten the health and safety of your family. Instead, turn to the professionals here at Go-Forth Pest Control for excellent home pest control solutions you can depend on throughout the entire year.
What North Chesterfield Homeowners Ought To Know About Termite Control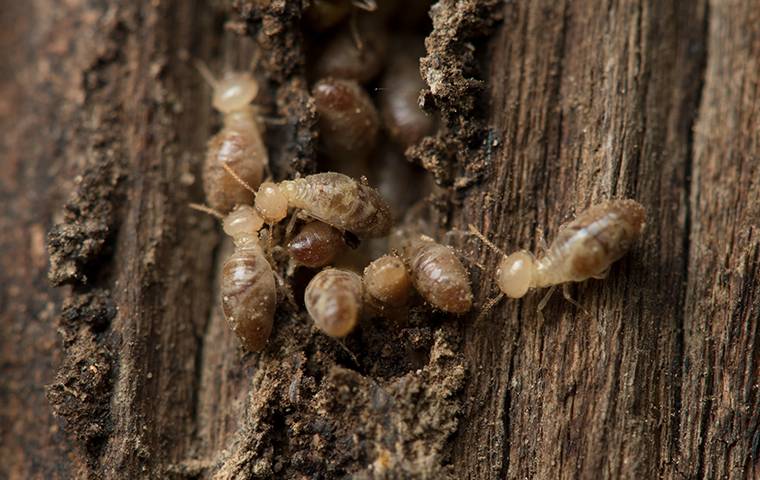 No one wants to find pests in their North Chesterfield home, especially when the pests infesting your home are termites. Termites are small, white insects that live in large colonies and eat wooden materials.
Although one or two termites might seem too small to cause much trouble, when an entire colony works together, they can cause extensive damage to the structure of your residential property. Each year, termites are responsible for costing United States property owners about five billion dollars. These destructive insects cause more property damage than earthquakes, fires, and floods combined.
When it comes to dealing with these tiny, wood-destroying pests in your North Chesterfield home, here's what you should know.
Termites are active throughout the entire year. They never sleep and they are always working to feed, build, and protect their colonies.

Even a small termite colony can cause serious damage to your home. A colony of 60,000 termites can eat through an entire 2x4 plank of wood in less than six months.

Termite infestations are difficult to identify. Termites are often called "silent destroyers" because they can invade your home and cause significant damage undetected.
If you believe termites are living in or around your North Chesterfield home, you should contact the professionals here at Go-Forth Pest Control. We provide excellent pest management services to control a wide range of common pests, including termites. Contact us today to find out more about our termite control treatments.
How To Rid Your North Chesterfield Home Of Ants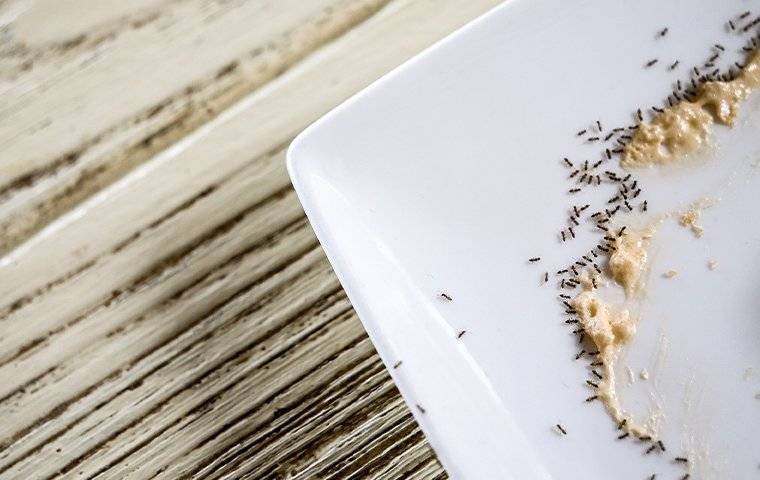 Out of the many pests that live here in North Chesterfield, ants are one of the most common. These social insects move into homes and businesses as they search for food to bring back to their colonies.
Unfortunately, ants are a major nuisance when they manage to invade your residential property. Not only are they annoying, but they can also contaminate your food items and counter surfaces.
The best way to rid your home of ants and other common household pests is to implement a professional home pest control plan from Go-Forth Pest Control.
Our ant control services are designed to eliminate your ant problems at their source and prevent them from returning. Learn more about all of our residential pest control options by contacting the professionals at Go-Forth Pest Control today.
Commercial Pest Control In North Chesterfield, VA
When you run a successful business, the last thing you need to deal with is a pest infestation. Invading pests cause serious problems for business owners, including property damage, the spread of disease, and a significant loss of revenue. Protect your North Chesterfield business from the area's toughest pests by working with the technicians from Go-Forth Pest Control to put into place an effective commercial pest control plan. We have a deep understanding of common pests and how to put an end to the problems they cause. Our goal is to take care of all your commercial pest control needs so that you don't have to. Get in touch with Go-Forth Pest Control today for more information about how we handle commercial pest problems.