Go-Forth Pest Control: Serving Raleigh & The Rest Of The Triangle With Pest Control Solutions Since 1959
Call Us At 1-800-841-6113
At Go-Forth Pest Control of Raleigh, we want all of our customers to feel confident in our staff and the services they provide.
Customer satisfaction isn't simply another thing to check off our to-do list - it's our number-one priority.
Residential and commercial clients in Raleigh, Durham, and Chapel Hill can attest - Go-Forth Pest Control provides only the very best pest control services.
Meet Our Full Team
Learn more about the Go-Forth Pest Control team! Take a look at our staff bios by clicking the red button to see what makes our Raleigh, NC pest control company different than all the rest.
Chase Hazelwood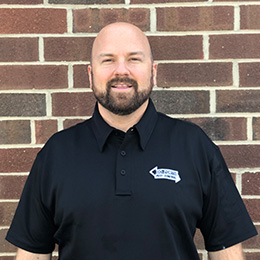 Owner & GM
Leah Hazelwood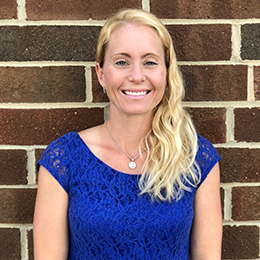 Chief Administrative Officer
Go-Forth Pest Control's Mission Statement & Values
Our mission is for our standards to be higher than our customers' expectations and our competitions' best efforts. We will have a profound professionalism that is seldom found in a locally owned and founded company, giving our employees, customers, and community a sense of pride to be associated with Go-Forth Pest Control.
Over the years, we've boiled down our mission to a core set of values:
Consistency
We will consistently provide the highest level of service by following the core processes, practices, and philosophies that frame the Go-Forth team atmosphere and customer experience. Through our consistent systems and processes we are able to provide the highest level of service in the industry, every time.
Professionalism
We are profoundly professional in everything we do. We take pride in our appearance, communication, service, and careers. We will be punctual, organized, polite, and consistent.
Ownership
We take ownership of the outcomes of everything we have a part in. True ownership means we are ultimately responsible for the success of your service as defined by you.
Accountability
We will have the resolve to approach all challenges with tenacity and discipline, and be accountable for providing​ our customers with the best solution and an amazing customer experience.
Growth
We are committed to growth - as a company, as a team, and as individuals. Personal and professional growth leads us to provide better service, a better customer experience, and better employment opportunities to our team and the communities in which we live and operate.
Grit
We have grit. The passion we have for our profession is our motivation to persevere, learn and sustain our efforts towards our goals. We don't back down from obstacles and work our hardest to improve, grow and find success.