Pest Control Services In Cary, NC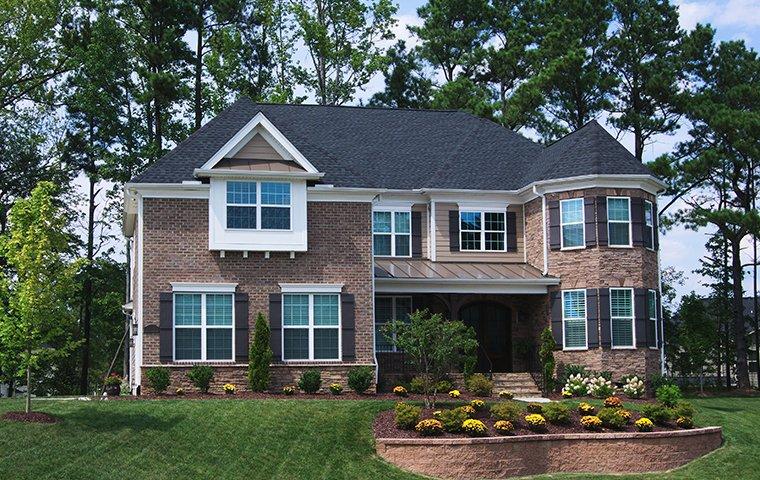 Go-Forth Pest Control has been providing Cary, NC and other Triangle cities with quality pest control and lawn care service for more than half a century. We can help you get rid of pests like ants, mosquitoes, termites, rodents, bed bugs, roaches, and many other bugs.
Despite our growth over the years, we remain dedicated to providing our residential and commercial clients alike with a level of honest, reliable service you won't find anywhere else.
Whether you're getting your lawn aerated or your foundation inspected for termites, we know you'll be completely satisfied with your service from Go-Forth Pest Control.
Our Raleigh branch serves all towns and cities around Raleigh, NC such as Apex, Cary, Carrboro, Chapel Hill, Clayton, Durham, Fuquay-Varina, Garner, Holly Springs, Knightdale, Morrisville, New Hill, Pittsboro, Raleigh, Rolesville, Sanford, Wake Forest, Willow Spring, Youngsville, and Zebulon, NC.
Mosquito Control, Termite Control & More
We are proud to offer a variety of services to our Cary, NC customers, including:
Residential Services
General Pest Extermination
Are you looking for general pest control services to treat your home of pests in Cary, NC? There is no better company for the job than Go-Forth. Whether you need a termite inspection or bed bug treatment, our Cary technicians are committed to making your home pest-free. Homeowners across the Triangle area turn to us because we offer same-day service, EPA-approved pest extermination methods, free estimates, and much more. Call us and get rid of your pest problem today!
Termite Control Since 1959
Go-Forth Pest Control has more than 53 years of experience providing homeowners across the Triangle area with top-of-the-line termite control services. Termites can do extensive damage to your home's foundation if you don't catch them in time. Our Cary termite experts can help. We are also available to conduct termite inspections in real estate homes.
Ant Treatments & Extermination
If not properly treated, ants can do as much, if not more, damage to a home's infrastructure than termites. Our ant treatment experts are here to help! With more than 53 years of experience in ant control combined with state-of-the-art extermination equipment, we can rid your home of fire ants, house ants, carpenter ants, black ants, and more!
Mosquito Control
Mosquitoes are both intrusive and disease-carrying pests that can present a threat to humans. Get help exterminating the mosquitoes infesting your home's lawn with our Cary mosquito experts. With more than 53 years of experience eliminating mosquitoes in homes across the Triangle area, there is no better company for the job than Go-Forth.
Insect Control
Stinging insects are both aggressive and have the potential to deliver life-threatening stings to humans. Have you spotted wasps, hornets, yellow jackets, or other stinging insects in your home's lawn? Eliminate these pests from your home with the help of the Cary insect control experts at Go-Forth - get help today!
Commercial Services
In addition to homes and residential properties, our local exterminators are able to provide premier pest control and pest management to commercial buildings in the Triangle area including HOAs, property management buildings, nursing homes, offices, and industrial complexes. Go-Forth's selection of service plans help you get the coverage you need to effectively eliminate the pests in your home and maintain an envy-worthy lawn. Visit our Service Plans page to learn more!