Ant Control In Cary, NC
If you notice a line of ants crawling through your home, it's time to call Go-Forth Pest Control of Raleigh. Go-Forth now serves the Cary area in pest control needs. They can help take care of your ant infestation before it turns into a major problem for your home or place of business. Our technicians use safe products and pinpoint exactly where they need to spray to get the ants away for good. They have been trained and know the usual hiding spots of these pests. Call Go-Forth today to set up a service or click to get a free quote on your ant removal now.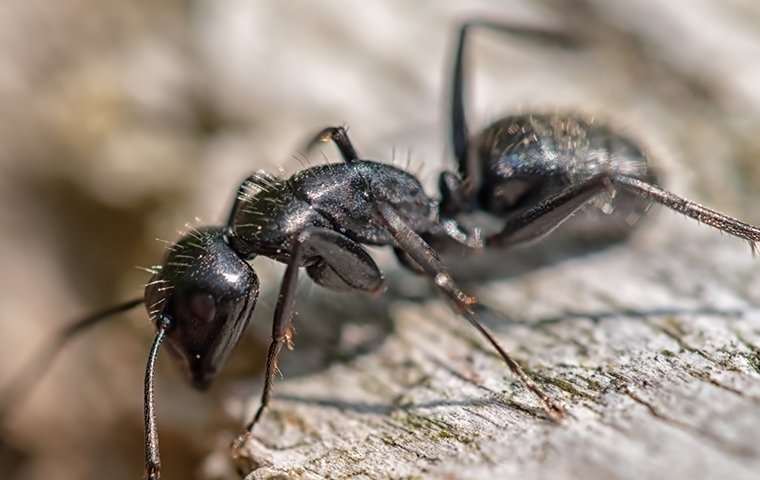 Ant Facts
There are many different types of ants but the most common in households and offices are the Carpenter, House, and Fire ants. Carpenter ants can be harmful because they can destroy the wood that may be holding up your home or porch. It is important to get these pests in control before they cause more damage.
The House ants can get into your food and contaminate it causing different illnesses. They are attracted to water and sugar which is why they are most prevalent in kitchens and bathrooms. Fire ants are no fun for anyone because of their bites when they feel threatened. They have been known to stake their homes in backyards and playgrounds which could be harmful to you and your family. If you step on their ant hills, expect to have many bites from them.
Ants can have colonies bigger than the regular ant farm. Thousands of ants are living in larger colonies and when this is present in your backyard, expect that thousands to millions of ants will infest your home. Controlling bigger colonies on your own is hard, that is why a professional pest control company is what you need when ant colonies are larger.
Some ants can survive water, but some can't. Ants also have the ability to survive water by swimming, and they can float for a longer period. They can also hold their breath underwater. Therefore, using water to eliminate ants might not be an effective method. If you want those ants, bugs, insects, and other pests leave your home, a local exterminator near you is the best solution. Having ants in your property can be bothersome, especially if fire ants are present which cause a burning sensation once bitten. To prevent your family from any danger caused by ants, a professional ant exterminator is what you need!
How We Get Rid Of Ants
At Go-Forth, your ant problems will be resolved straight away. We offer a same-day service which you can take advantage of when the situation is at its worst. Our company will provide an effective plan which will entirely eradicate ants crawling back and forth into your home.
As your ant exterminator, we will deliver satisfying results which you will not experience from others. Also, our technicians are licensed and certified which makes them competent to perform the job. With us, your home in Cary, NC is always in good hands because we only provide high-quality and trusted pest control that is incomparable to others. Call us today to use our service!
Ant Company Near Me
Go-Forth is a local ant company near you in Cary that provides excellent and effective pest control services even on local areas. We are pleased to provide our customers with the utmost care and services which are truly beyond compare. Call us today to experience our same-day service! Go-Forth Pest Control has been around since 1959 and takes care of their customers. Call today to let Go-Forth be your ant exterminator in the Cary area.
Other Pest Control Services For Cary, NC