Bed Bug Control In Cary, NC
Are you waking up with bites? You may have bed bugs and Go-Forth Pest Control in Cary can help get rid of them. Bed bugs disturb your sleep and can be harmful to your health. It is important to get a pest control company out to inspect and see if you have these pests in your home. Our technicians know where bed bugs like to hide. They will do a full inspection of your home to make sure they have gotten rid of them and sprayed the chemicals in the right places. There are no household products that can get rid of bed bugs all together so it is important to get a professional to your home. Call Go-Forth Pest Control today or click to get a free quote now.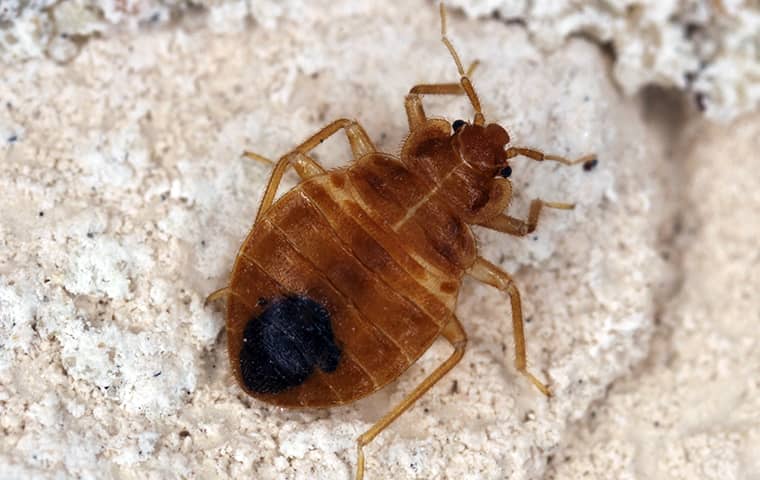 Bed Bug Facts
Bed bugs love to hide in warm, dark places like your mattress. They are usually carried into your home from hotels or different trips you may have taken. They are most commonly found on luggage, couches, beds, and nightstands. They are nocturnal which is why they are most visible during the night and feed on your blood while you're asleep. They like to feed on exposed skin like your neck, arms, and hands.
Bed bugs can bite anyone, no matter how clean they are. They don't care about your income or the cleanliness of your home; as long as you provide them with food they will pester you. They will disturb you, especially when you are sleeping. If you don't want any snooze disruption, better find a bed bug exterminator near you.
Keeping your house clean can help in lessening bed bugs and will help avoid a severe infestation. Vacuuming areas where bed bugs hide will help to exterminate them and stop them from reproducing. Clean the corners of your home as they can be one of their havens. Bed bugs are tiny insects which you can't immediately see with your naked eye. Once they bother you, your problem is hard to solve. If you want to get rid of bed bugs, acquire a local pest control company near you which can provide you with the services you need.
How We Eliminate Bed Bugs
Among all the pests found inside your home, bed bugs are one hard pest to deal with. Due to its small size, you might not recognize it instantly. And this is where Go-Forth comes in as your pest exterminator. Here at Go-Forth, we know how to deal with bed bugs and other pests. As your pest control company, proper methods and treatments are utilized to provide a safe environment for you and your family while we do the extermination. You can put 100% trust in us as we only deliver the highest level of services that are incomparable to other local companies.
Bed Bug Company Near Me
Go-Forth Pest Control is a local bed bug control company near you in Cary. We are always ready to provide the services you need. As your local bed bug company in Cary, expect that we will come to you wherever you are. Call us today! Go-Forth Pest Control has been around since 1959. We are trained to take care of your needs and if you aren't satisfied we have a 100% money-back guarantee. Get Go-Forth to help with your bed bug extermination in Cary today.
Other Pest Control Services For Cary, NC