Cockroach Control In Cary, NC
Did you spot a cockroach in your home or office? Go-Forth Pest Control can help in Cary to get rid of these pests before it turns into an infestation. Cockroaches are a nuisance and can carry different bacteria on their bodies that are harmful to your health. A professional pest control company knows where to look for cockroaches in a home or office. Go-Forth Pest Control has been in business since 1959 and makes sure they take care of their customers. They will do a thorough job inspecting your home to make sure they get all of the cockroach areas under control. Call Go-Forth today or click to get a free quote on cockroach control now.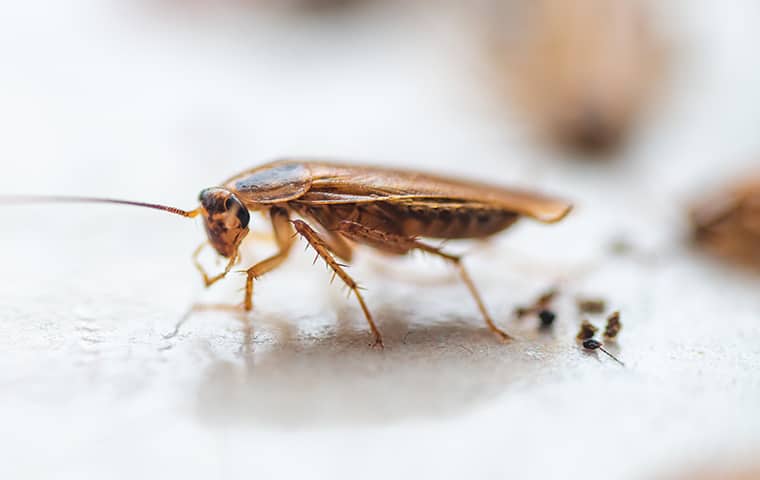 Roach Facts
Even though you only spot one cockroach, there are most likely more hiding. They travel in packs and can go days without food. So, if you think maybe they are gone for good they could just be waiting to come out and feed again. They are also able to stay alive without their heads for days. They can carry different bacteria on their bodies that cause health problems like asthma. They can also get into your food and household products that will ultimately contaminate them.
Cockroaches can eat anything. Your food is not safe, especially if you store it in places that cockroaches can easily access. Food contaminated by this pest can make you ill. They eat glue, fruit, wastes, and more. If you don't want to catch a disease, call an exterminator near you.
Dealing with roaches is pretty hard as they are ultra-fast! They can immediately run away once they see you. If you plan to eliminate them on your own, think again. Having a pest control company solve the issue is the best solution as they know how to handle bugs, insects, and pests, regardless of the speed. A local exterminator can do the work on your behalf.
Roaches are bad for your home and your health. Don't let them infiltrate your property and keep spreading diseases. Call for pest control services to effectively resolve the roach problems speedily.
How We Eliminate Cockroaches
Having cockroaches at home might be a sign of infestation, which can be a big problem with a great number of them inside your home. Visitors seeing roaches inside your home might leave a negative impression. Nobody wants this to happen, even you. When cockroaches are crawling back and forth inside your home, call Go-Forth. We are your local exterminator in Cary which you can rely on when it comes to eliminating pests like roaches. We provide exceptional customer service which you cannot find from others.
Cockroach Company Near Me
Don't look for others, Go-Forth is a local cockroach company near you in Cary which helps in successfully eliminating the roaches present in your home. From inspection to treatment, our methods are simply effective and one of a kind. Call us today! Go-Forth Pest Control never forgets to give customers the care they deserve to have, and we are always happy to provide pest control services which will exceed your standards and expectations. Call Go-Forth today to help with your cockroach extermination in Cary now. If you are not satisfied with our service we have a money-back guarantee.
Other Pest Control Services For Cary, NC