Rodent Exterminator In Cary, NC
Do you think there are mice in your home or office? Go-Forth Pest Control of Raleigh can help the Cary area get rid of them. Mice can carry different diseases and contaminate your food. Make sure a pest control company helps you get rid of them for good. Most people think they can get rid of rodents on their own using a mouse trap. This can sometimes work, but there may be more hiding in your walls. This is why it is important to get one of our trained technicians to your property to make sure they get rid of your rodent problem all together. Call Go-Forth today or click to get a free quote on your rodent control now.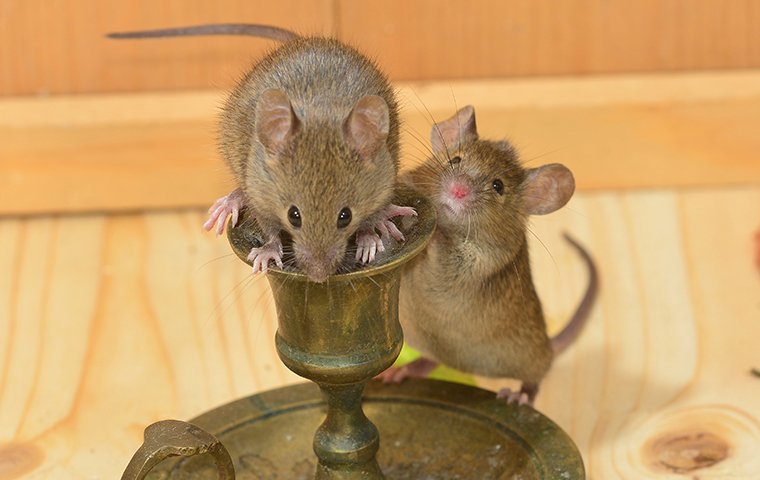 Rodent Facts
Mice and rats like to hide in walls of your home. They can chew through many different materials with their razor sharp teeth and contaminate your food. They are known to be carriers of diseases and other pests like fleas. If you start to see small holes in your food containers or furniture, you probably have a rodent problem. Also, if you start to spot urine or droppings near your pantry or around your house it usually means you have a rodent running around.
Rodents can find food sources through sound, taste, smell, and touch. No matter where the food is kept, once this pest smelled or touched it, they can immediately go to the food sources and contaminate them. When it comes to their teeth, they can grow to five inches annually which allows them to chew on aluminum sheeting, lead, and cinder blocks. When rodents infest your home, everything you have might be in danger - from food down to furniture.
Every three weeks rats reproduce, which means that once pregnant rodents exist inside your home, expect that it will give birth to a maximum of ten offspring and will eventually get pregnant again. After four to six months, the offspring can mature sexually which will make them get pregnant and have their own broods. Because of this, the rodent infestation can spread quickly which can worsen if not treated immediately. You should look for an exterminator who can deal with pests like rodents.
Rodents will infiltrate your home without your knowledge. Once you see signs of rodent infestation like wastes and urine, it is best to call a professional exterminator near you who knows how to get rid of this nuisance.
How We Eliminate Rodents
Controlling rodents is a hard task as you need to know their hiding place and what they usually search for inside your house. With Go-Forth, your rodent issues will be put aside as we are a trusted pest control company which only gives excellent and satisfying services. Our team will appear in your home on the same day you need our help. That's how fast we work for your needs! We only use appropriate and reliable pest control procedures which are guaranteed safe and effective.
From inspection down to the treatment process, our technician can handle it successfully and will deliver a satisfying outcome that you cannot experience from others. Don't let those rodents or bugs be the master of your home, let Go-Forth de-throne them before they dominate; which may cause you to lose your home.
Rodent Company Near Me
If you're looking for a local rodent control company near you in Cary, Go-Forth is the one! We are the pest control company which you can rely on any time. We are pleased to help our customers in local areas. Call us today! Go-Forth Pest Control will handle all your pest control needs and ensure that every client is given the finest services. Our customers value our work and we make sure we take care of our customers. Get Go-Forth in Cary to help with your rodent extermination today.
Other Pest Control Services For Cary, NC