Ant Exterminators In Columbia, SC
Once you see one ant, you know more are hiding. Ants are a common problem in any home or place of business and can be treated with the proper exterminators. Different species of ants can infest your entire home but with our effective treatments, Go-Forth can exterminate them in an instant in Columbia, SC. Ants can form colonies quickly, so be sure to get an exterminator to your home as soon as possible.
Most people believe ants are only a problem when food is left out, but that is not always the case. Ants can infest your wood and even be a nuisance to your children in the backyard. After looking at your infestation, we evaluate the best possible way to terminate your ant issue. If you are looking to prevent this issue from happening, we can also treat your home or commercial business before it occurs.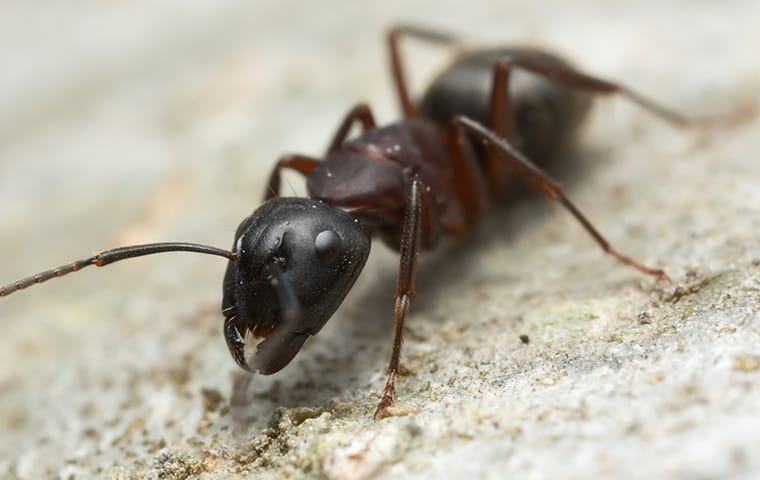 Quick Facts About Ants
Ants range in size from .030 to 2 inches in length.

Ants build colonies when they find an adequate environment to live in.

They can solve complex problems which makes them tricky to eliminate on your own.

Ants vary in color but are mostly red and black.

They are most commonly found in kitchens and hospitals.
Carpenter Ants
These ants invade wood to build colonies.

Unlike termites, these ants hollow out the wood instead of eating it.

They mostly invade wooden buildings and structures.

These can pose as a problem with new construction, ultimately ruining the wood.
Fire Ants
These ants are commonly found outside in backyards, playgrounds, and golf courses.

They cause damage to livestock and human health.

Their nests can be built under different foundations like soil or even driveways.

They sometimes bite or sting if they feel threatened.
House Ants
A common household nuisance that is attracted to water and sugar.

This species usually has a nest of multiple colonies in it.

They have been found in houseplants or event toilets.

These ants have been found to invade homes or buildings after it rains.

These species have been most common in homes and places of business. They can all be treated or prevented with the exterminator plans of Go-Forth Pest Control. Our Columbia, SC exterminators will ensure the safety of your home or business when treating the ant issue. To prevent an ant colony from forming in your home or place of business it is important to keep a clean environment with no food laying around. To prevent this pest from invading your home or eliminate a current problem, call Go-Forth Pest Control of Columbia today.
Other Pest Control Services For Columbia, SC