Pest Control Service For Columbia, SC
Hornets and wasps can pose a threat to you and your family. Go-Forth Pest Control of Columbia, SC is here to get them off your property for good. They are aggressive insects that will sting you if they feel threatened. Hornets and wasps build nests on your property and will start to reproduce only to increase the threat of being stung by these pests. If you want to get rid of hornets and wasps for good, it is best to let a professional exterminator handle the problem.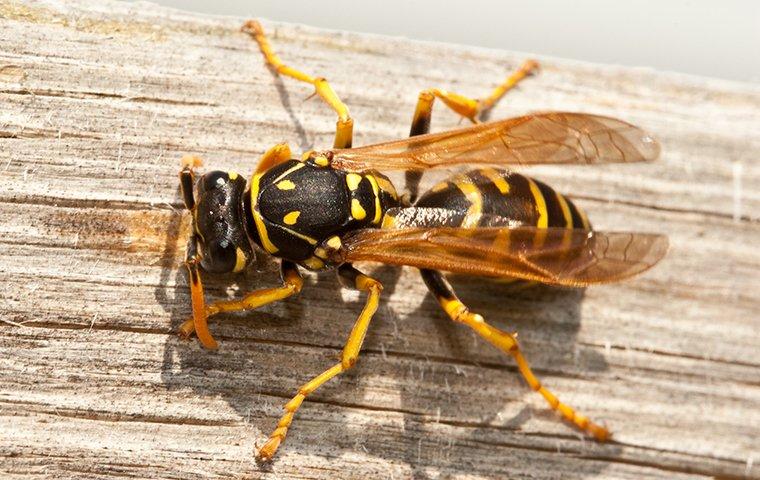 Quick Facts About Hornets & Wasps
Their bodies have three segmented parts.

They build nests usually under, or attached to certain things.

You can usually find them near flowers or other plants.

They will sting if they feel threatened.
Give Go-Forth Pest Control of Columbia a call today if you want more information on their hornet and wasp control. You can request a free quote on your pest control now.
The Columbia technicians will make sure your hornet and wasp problem is eliminated for good. Go-Forth Pest Control of Columbia, SC can service in the downtown area and nearby areas like Irmo, West Columbia, Lexington, Blythewood, and more.
How We Get Rid Of Hornets & Wasps
Hornets and wasps are insects which can be bothering your property. They will continuously fly around or worse, might sting you once they are triggered. Having them on your property is uncomfortable as they can quickly infest the inside of your house or establishment. If you don't want to suffer from their stings and make your visitors or clients troubled, have an exterminator eliminate them for you and Go-Forth is the one to call.
Our company is well-rounded in handling wasps and hornets. We can get rid of them without causing any harm. Our exterminator in Columbia, SC can treat those pests, insects, and bugs which keep on causing trouble to your property. We have the best solutions which are guaranteed safe and effective in driving away wasps and hornets.
We know that hornets and wasps can be dangerous once they feel threatened; that's why we make sure that we will perform our pest control services with utmost care to prevent any threats to the pest. Rest assured that we will eliminate them entirely and peacefully. Here with us, you can never go wrong because our services are offered at low prices but performed with high levels of quality which you cannot find from others. Once you seek our help, we will never stop until we help you achieve a safer and pest-free home.
Whenever you see signs of hornets and wasps infestation in your property, don't wait for them to increase in number. Immediately take them down by calling Go-Forth, your pest control company in Columbia.
Hornet & Wasp Company Near Me
Go-Forth is a local hornet and wasp control company near you in Columbia, SC. We offer exceptional services at inexpensive prices. Our customers in local areas can also enjoy our same day service. Call us today!
Other Pest Control Services For Columbia, SC