Mosquito Exterminators: Pest Control Services
Mosquitoes can be very annoying, and are disease-carrying insects. Our Columbia, SC branch has certified mosquito exterminators that can help you reduce the population of mosquitoes around your home. Our exterminator company has been dealing with mosquitoes since 1959, so we have the experience needed to tackle any type of mosquito infestation around your area.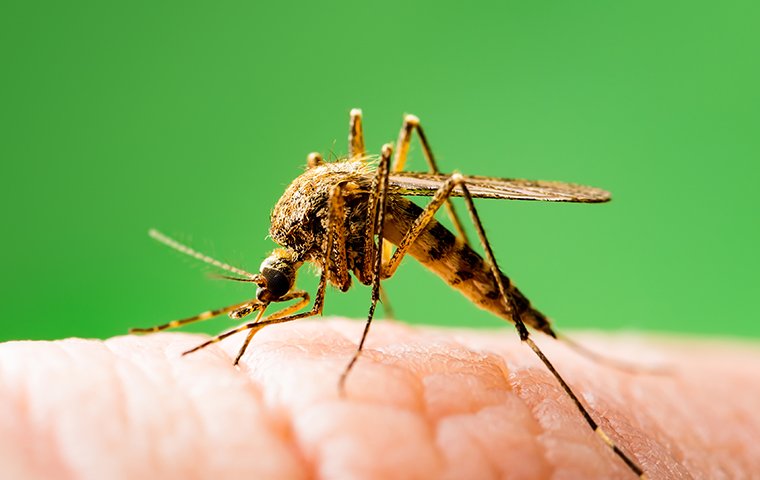 Get Rid Of Mosquitoes
Our program is designed to target some critical areas and get rid of mosquitoes around your property.
1. Mosquito reproduction - To lay eggs, the female Anopheles mosquito needs to lay eggs, thereby, feeding on humans. Most mosquitoes need water to breed and survive, so we target common breeding locations like stagnant water, lakes, ponds, brackish swamps, ditches, puddles, buckets, clogged gutters, old tires, salt marshes, and tree pots.
2. Elimination of adult mosquitoes - Adult mosquitoes are commonly found in shrubs and bushes because they feed on plant nectar. We eliminate adult mosquitoes through special chemical sprays which decrease their rate of reproduction and eliminates them or repels them from places which they might be found. We also control mosquitoes with space sprays, mechanical barriers, vegetation management, and mosquito traps.
Mosquito Extermination Services
One of our most famous pest control service deals with the extermination of mosquitoes in Columbia, SC. Mosquitoes are a nuisance and a health threat which is why we pay special attention to the eradication of this pest. We eliminate mosquito populations in living and recreational areas; especially in places where they thrive, like those with stagnant water bodies. Call today to get a FREE mosquito control quote.
Call Go-Forth Pest Control Of Columbia Today!
Pests are a serious problem at home, and everywhere else they come up. When recruiting an exterminator company, you must factor in several things, like the size of your space and how expensive treatment will be. Luckily for you, at Go-Forth Pest Control of Columbia, SC we do all this and so much more for you as we are focused on customer satisfaction through the rendering of quality service. With dedicated support of our skilled and experienced teams, we provide you fast, reliable and quality services with current technology. Our Columbia pest control service is effective, local, and well-reviewed. Call us today to experience superior and professional pest control service.
Other Pest Control Services For Columbia, SC