Trained Exterminators In Columbia, SC
Have you spotted some unwanted pests in or around your home in Columbia, SC? Go-Forth Pest Control of Columbia can help protect your home from this invasion or get rid of an infestation. They have a team of trained technicians that know where to look for any infestation. They will make sure you know what is happening during the treatment and that you are satisfied with the pest control. Go-Forth can help get rid of bugs in Lexington, Irmo, West Columbia, and more.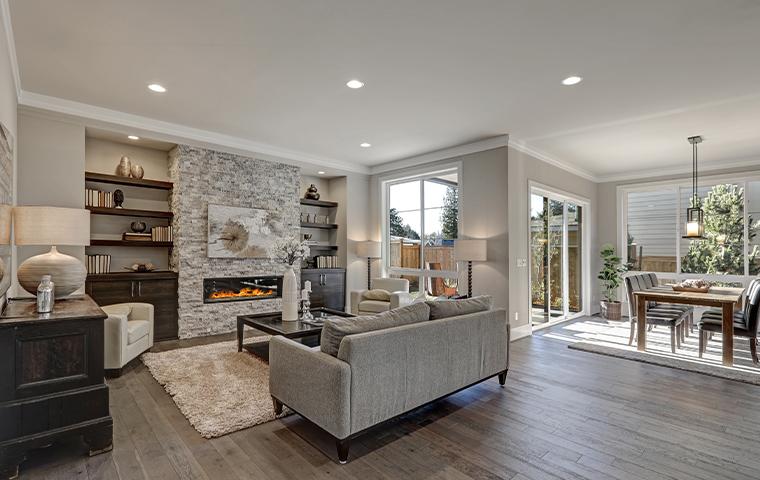 Pest Control For You
Go-Forth Pest Control of Columbia, SC gets rid of problem pests with different service options.
Pest Control

Termite Control

Mosquito Control

Bed Bug Control

Flea Control

Hornet & Wasp Control

Ant Control

Real Estate Termite Inspections


Our exterminators in Columbia are guaranteed highly trained, certified, and licensed to perform the different pest control services you need. Whether you have ants, mosquitoes, hornets, wasps, termites, fleas, or bed bugs at home, we know how to get rid of them. As your local exterminator in Columbia SC, rest assured that everything follows the right protocols to ensure safety at all times.
Our company is dedicated to giving you the best residential services which you cannot experience from others. We make sure that all your needs are met and we don't stop working until you are delighted with the results. Here with us, you will never go wrong because we always see to it that your problems with pests, insects, and bugs are resolved to give you a healthier and safer home.
No matter what pests you have at home, don't hesitate to call Go-Forth because we have appropriate treatments for all insects, bugs, and pests infesting your humble abode.
Dangers Of Pests
Pests can be dangerous and having them around can threaten not only you, but your family and pets also. Insects, bugs, and pests are small, yet they can cause big infestations if not handled as quickly as possible.
Pests are disease carriers which can be fatal to health if not given any medical attention. Mosquitoes are the most dangerous animals in the world as they bring deadly diseases such as Zika virus, Chikungunya, Dengue, Encephalitis, and more. Rodents, cockroaches, and other pests can contaminate food, and once you eat it, the viruses can quickly spread, and you might suffer from severe ailments.
Pests can cause severe damages which can be costly once you have it repaired. They can gnaw or chew everything as long as they are satisfied. If you have termites at home, expect those pests to produce millions of damages. If you don't want your family to get sick, then exterminate those pests, insects, and bugs immediately by calling an exterminator near you - that's Go-Forth. We will get rid of those nuisances for you at affordable prices.
Pest Company Near Me
Go-Forth is a local pest control company near you in Columbia, SC. We offer high-quality of services which our customers in local areas can also enjoy. Call us today!
Other Pest Control Services For Columbia, SC