Pest Control Services In Gastonia, NC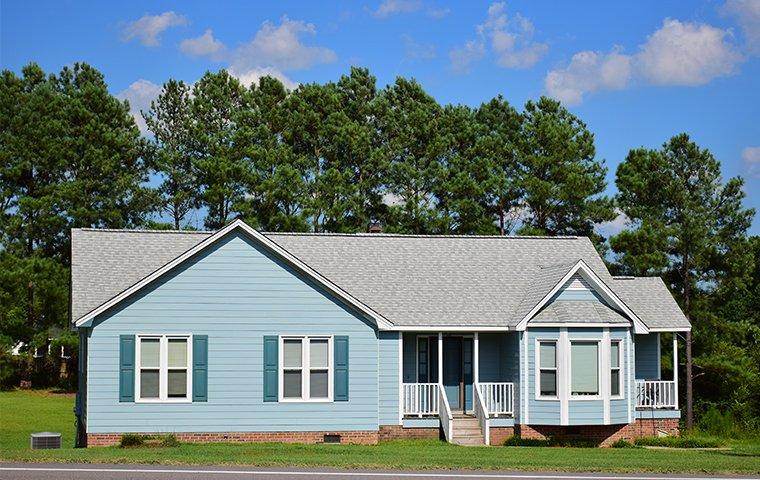 Go-Forth Pest Control of Charlotte serves Gastonia, NC, serving all your pest control needs in and around the area. We've been in business since 1959, and we can help both commercial and residential customers with any pest management services. We can get rid of pests like mosquitoes, termites, ants, roaches, rodents, fleas, bed bugs, and more.
Serving The Gastonia Area Since 1959
Since 1959 we have provided excellent service to all the areas we cover; we have the experience needed to exterminate even the most difficult pest infestations out there. Give us a call and let us exterminate your problems today!
Our company is dedicated to giving you a pest-free home in Gastonia. We will help you get rid of those pests, insects, and bugs which keep on bothering your property. Go-Forth guarantees that you will get what you want - a property that is conducive for living all year long.
Get Rid Of Bugs Now
Are you in need of same-day pest control service? Here at Go-Forth, we've got you covered! We have helped hundreds of customers that need their extermination service done quickly and effectively. Our team of professionally trained and equipped exterminators will get rid of your pest problem right now, just give us a call!
Bugs, insects, and pests are total nuisances as they can cause damages and health risks to you, your family, and pets. We know the struggle of having pests around the property as they can creep out everyone; that's why we are here to eliminate them.
Top-Rated Gastonia/Charlotte Exterminator
We're proud of being a well-reviewed pest control company. In fact, our reviews speak for themselves! Also our technicians are top-rated and certified, so you can rest assured that we're one of the most respected and trusted exterminators in the local area.
How We Get Rid Of Pests
Here at Go-Forth, we know what to do when bugs, insects, and pests are infesting your home. All you need to do is name the pests you have on your property since we have all the appropriate treatments for each pest. Our exterminator will come to your property and inspect the area to find where those pests, insects, and bugs are hiding. Once we know their whereabouts, we will instantly apply treatments that will surely kill those pests, bugs, and insects. Rest assured that the products we use are the recommended ones for pest control.
At Go-Forth, you don't have to spend thousands of dollars because our pest control services are made affordable, and delivered in high quality that will meet your needs and exceed your expectations. Our company will never disappoint you. Instead, we will make you satisfied and turn you into one of our valued customers through our exceptional pest control services.
Whenever you need help in dealing with pests, insects, or bugs, you don't have to look further because Go-Forth is the one who can come to you in Gastonia. We will help you eliminate those nuisances for good to give you a safer and healthier environment in the end. Call us, and we will deliver the pest control services you need!
Pest Company Near Me
Go-Forth is a local pest control company near you in Gastonia. We offer high-quality services which you cannot experience from others. Our customers in local areas should not worry because you can also order our services even on the same day. Call us today!