Bed Bug Control In Gastonia, NC
Did you discover bed bugs in your home? Go-Forth Pest Control of Charlotte can help in Gastonia to eliminate your problem. Everyone needs a good night of sleep and bed bugs can prevent that from happening. They can cause itchy rashes and even infest other parts of your home. Go-Forth has years of experience and knows how to target a bed bug problem directly. They will make sure the problem is eliminated so you can get back to sleep. Call now for more information or click to get a free quote on your bed bug extermination now.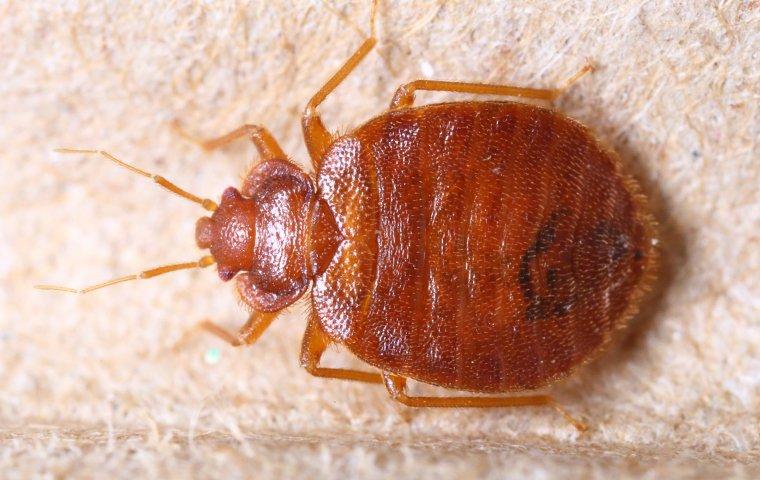 Bed Bug Facts
Bed bugs feed on blood and like to hide in warm, dark places like mattresses. They are nocturnal which is why they bite you when you are trying to sleep. These pests can also bite your pets in the home and even travel to your couch or car seats.
They target exposed skin like your arms, neck, and face. Their bites can be itchy and red, and sometimes cause an allergic reaction or rash. They reproduce quickly after finding a home in your bed, so it is important to stop the problem right when you suspect it.
Bed bugs don't only hide in mattresses or beddings, but they can also live in clothes. One of the reasons why they cling on clothes is for them to move longer distances since they cannot move fast like cockroaches. They will not only stick on clothes but even on luggage, especially of those who traveled.
Bed bugs are good at timing as they know when to hide and come out. They are not afraid of light as they can bite even when it is still daytime. But, during daylight, they will hide in different places like beds, carpets, picture frames, and more. When the night comes, they are attracted to go out of their haven due to the carbon dioxide the humans exhale; that's why they bite when people are asleep.
Bed bugs are present everywhere! They are not just found in big cities; even in rural areas bed bugs can infest. They can be seen in single-family homes, apartments, condominiums, and dorms. Also, they can hide in public places like movie theaters and schools. This pest is not only found in one area, but they can live wherever they want. Bed bugs are pests that should not be underestimated as they cause bed bug bites that are itchy. To have a good night sleep and better dwelling space, let an exterminator get rid of those bed bugs.
How We Get Rid Of Bed Bugs
Having bed bugs at home can give a terrible feeling, especially when sleeping because they bite. Since they feed on blood, they will inevitably bite you until they are full and will provide you with itchy bed bug bites. That's why Go-Forth is here to prevent it from happening. As your pest control company, we know how to deal with bed bugs, insects, and pests. We have the finest and trusted services which are incomparable from others. Our exterminator in Gastonia is highly trained, certified, and licensed to perform bed bug control on your property.
Rest assured that we only use safe products that are friendly to you, your family, and the property. We don't want to put your lives in danger; that's why we follow the right protocols for better and satisfying results. Whenever you need to get rid of bed bugs, call Go-Forth, and we will come to your property right away!
Bed Bug Company Near Me
Go-Forth is a local bed bug control company near you in Gastonia. We also serve our customers in local areas. Give us a call today!
Our Reviews
Check out some of our great reviews to see if Go-Forth can help with your bed bug extermination in Gastonia today.
Other Pest Control Services For Gastonia, NC