Mosquito Control In Gastonia, NC
Want to enjoy the outdoors without mosquitoes around? Go-Forth Pest Control of Charlotte can help Gastonia exterminate this problem. Mosquitoes are not just a nuisance, they carry different diseases that can infect your family and pets. Our trained professionals use their blowers to make sure the area is properly treated for mosquitoes. These blowers help spray the chemicals in an efficient way and not miss any spots. Store-bought products are only temporary fixes to these pesky bugs, so call Go-Forth today or click to get a free quote now.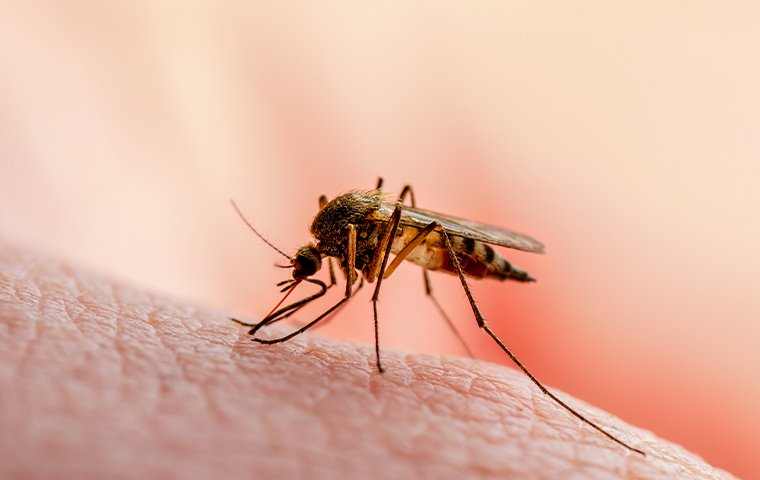 Mosquito Facts
Nobody wants a pesky swarm of mosquitoes ruining their outdoor time. They're annoying, their bites are extremely itchy, and once you spot one, there seems to be an army somewhere nearby. What most may not realize though, is that there is more to this tiny critter than meets the eye. In fact, they can be pretty dangerous and we think you should know how and why to avoid them!
Mosquitoes primarily live and are found outside, but can find their way into your home if there is a door, window, or some point of entry open. These bugs can be dangerous, as they attach to their host and use their blood stream as their source of food. They can carry deadly diseases like Malaria and Zika virus to their hosts, passing it directly into their blood when they bite. The Zika virus can be extremely harmful to pregnant women, because it can cause birth defects.
When they bite, mosquitoes usually leave red, itchy bumps on the skin that can even cause an allergic reaction for some people. These bites can be extremely irritating, especially during your favorite outdoor activities. These are times that one is supposed to be able to enjoy the great outdoors!
Mosquitoes not only ruin the fun of your outdoor activities (and indoor if they can get inside), but they bring danger. In order to remain safe from these pests, it is important to know the potential dangers that they may bring, and take measures to ensure that they are removed from your property. With that being said, this is where we (Go-Forth) come in! Call or click today for a free service quote, it's never too early to start preparing for mosquito season, nor is it ever too late to begin ridding them from your property.
Why You Need To Hire A Well-Reviewed Service
In the case that you hire an un-reviewed mosquito control service, you will definitely see the effect when you see the results that you get in return. It is extremely necessary to take a thorough look at the kind of reviews that particular businesses are getting. This will ultimately influence the selection of the right kind of service for your desired outcome to be implemented with maximum efficiency. When you perform the appropriate amount of research and thoroughly evaluate the kind of reviews that a particular service has received, it will provide you with insight about the kind of output and services you will be getting in return.
Therefore, we can say that there are many services available in the market. These specific services are designed based on the need of the customer, and their safety and satisfaction. Luckily, at Go-Forth, we make this part easy for you. We not only guarantee safe, effective treatments and costumer satisfaction, but we also have the reviews to prove it. If you don't believe us, read for yourself! We are a highly reviewed and well-reviewed pest control company, and will provide on the best mosquito control treatment.
Our Reviews
Our customers value the work we do for them. Check out our reviews and decide if Go-Forth can help exterminate your mosquitoes in Gastonia today.
Other Pest Control Services For Gastonia, NC