Termite Control In Gastonia, NC
Termites can cause costly damage. If you live in Gastonia, Go-Forth Pest Control of Charlotte can help with your termite problem. A termite infestation can spread rapidly and may already be there when you move into your home. Make sure you take care of the issue quickly so they don't cause more damage than they already have. Our trained professionals can install termite control devices they can check all year round to make sure these bugs don't continue to destroy your home. If you have a termite problem call Go-Forth today or click to get your free quote now.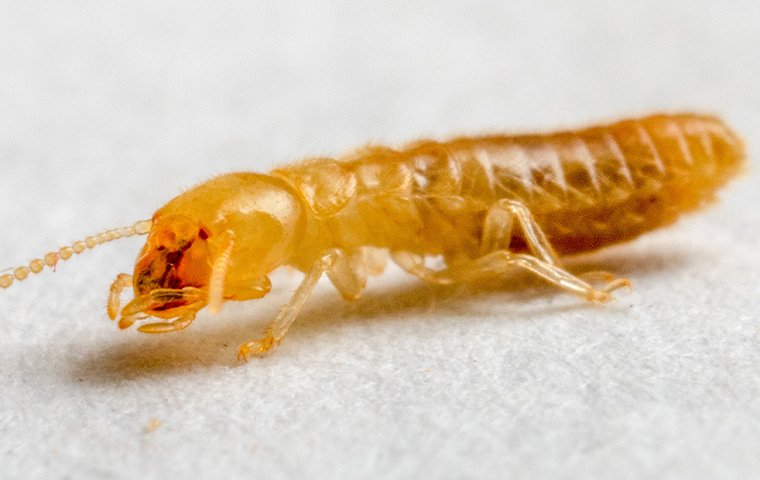 Termite Damage
Termites chew through the wood in your home or office quickly. They leave paths behind them that make it easier for more termites to join them in the destruction of any wood they can find. These bugs reproduce rapidly and form colonies in your home. Some signs of termites include squeaky floors, stuck windows, and cracks in your wood.
Dealing With Termites
Termites are insects that feed on cellulose or wood. These pests burrow into walls and structures of homes, which result in damaging major foundations and different parts of your home. Termites are intricately designed to consume tough cellulose materials, but this does not stop them from feeding on anything from books to cabinets. To put it simply, termites are the worst type of pests you could ever encounter. The hole they will eat through your wallet will be bigger than the holes in your home's structure!
Orange Oil
Orange oil contains D-limonene, which is found in termite treatment solutions. This particular substance eliminates termites by tearing down their exoskeleton and destroying their eggs. Though this substance has a low toxicity level, it is very effective in getting rid of termites. You can use orange oil to eliminate these pests by injecting it into their nests, or ultimately applying it to areas where they usually feed. Repeat the process as necessary.
Salt & Water
Salt is naturally a drying ingredient. Just like baking soda, it has the capacity to dry out different sorts of pests. When termites are exposed to salt, they die from dehydration. Termites do not have the ability to swim in water which means that you can easily get rid of them by drowning. To effectively do this, all you have to do is fill a jar with equal parts of salt and warm water. Then you can simply flood the termites' nest and leave droplets in areas where they usually feed.
Borax
Boric acid is one of the most effective pesticides against pests. It is very much accessible and you can purchase this item from your local store. You should purchase the powdered form for this acid, allowing it to work fine in eliminating your pests. Boric acid negatively works against the digestive and metabolic systems of the termites. Although this substance does not kill the termites instantly, it's still one of the best tested and proven ways to eliminate such pests. After the termites have taken the borax into their systems, it will usually take three to seven days before the population begins to die. This solution is a good option for a natural approach to exterminating termites, considering that it is a natural solution.
Vinegar
While vinegar can be useful for many things in everyday life, it comes as a threat to tiny pests such as termites. Vinegar contains a high amount of acid that is very effective in killing termites. All you have to do is equally mix vinegar and water together to create a strong compound against these pests. Once done, you can simply inject or pour out this solution in the areas where the termites usually feed, or around their nest.
Go-Forth Pest Control Services
While these solutions may pose as temporary fixes for termites, the infestation could continue to grow. Ultimately, you may need to call professionals, as it is extremely difficult to detect the severity of a termite problem yourself in the first place. You can rely on Go-Forth Pest Control to take care of this! Our company specializes in dealing with various types of pests and we offer a wide range of solutions for your pest issues.
Our Reviews
Check out some reviews from our loyal customers to see if Go-Forth can help with your termite extermination in Gastonia today.
Other Pest Control Services For Gastonia, NC