Greenville, SC Pest Control Services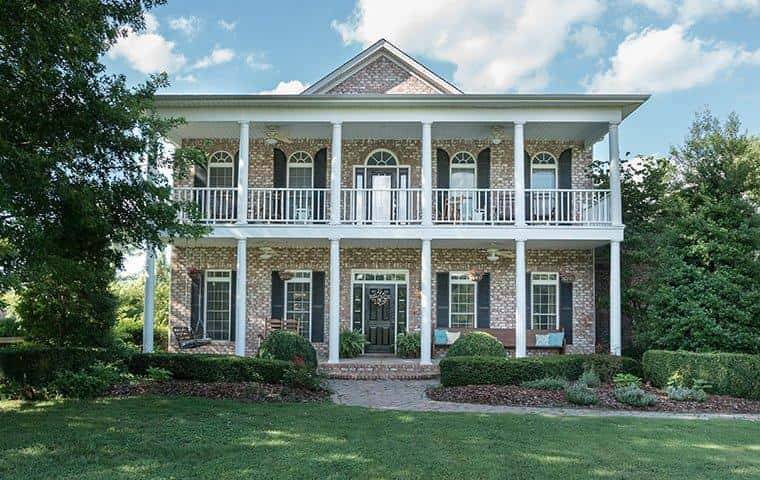 Greenville is a city in South Carolina and is known for being the cultural and entertainment center for the upstate. Although there are many reasons why residents enjoy living in our area, invading pests are not one of them.
Unfortunately, pest infestations are a major problem for residential and commercial property owners here in Greenville. Termites, ants, and many other common pests are always searching for new ways to invade your property and gain access to the resources inside.
To keep your Greenville home or business free of nuisance and dangerous pests, you need professional pest management services from Go-Forth Pest Control. We are well-equipped to handle the area's toughest pest problems by utilizing effective treatments and proven methods of control.
Whether you're looking for general pest maintenance or ongoing treatments, Go-Forth Pest Control has you covered. Give us a call today for more information about our commercial and residential pest control options.
These are the most-requested pest control services in Greenville, SC:
Cockroach Pest Control
German roaches can multiply at incredible speeds. Baby roaches can have roaches of their own in a matter of days, so once there is a small infestation of roaches, they will become extremely difficult to terminate.
Flea Extermination Service
Your home and outside yard can be infested with fleas if you live in a neighborhood that has pets like dogs and cats. It's a matter of time before your pets will get fleas. Fleas can multiply very fast and will contaminate carpets and furniture. Call us to talk to our flea exterminators and flea experts in Greenville, SC.
Mosquito Control Service
Mosquito control in Greenville, SC is one of our top-requested exterminator services in the local Greenville, SC area. It's important to deal with mosquitoes fast since they can bring all types of health issues to your home, family, and pets, besides being very annoying.
Rodent Extermination
Rodents can bring other pests to your home like fleas. Pests with fleas can also bring worms to your pets, therefore rodent control must be dealt with in order to stop other pests from invading your home. Mice and rats can get into your home through very small holes in your doors, windows, walls, and floors.
Termite Control Service
Having termites can be a nightmare. Termites destroy thousands of homes in the USA alone. Millions of dollars are spent on termite damage each year, so protect your home with a termite control plan.
Home Pest Control In Greenville, South Carolina
When pests manage to invade your Greenville home, they're more than a minor inconvenience. Invading pests are capable of causing extensive property damage, introducing harmful bacteria, and spreading dangerous diseases to your family. If you want to avoid dealing with the problems pests cause, it's important to implement an effective home pest control plan.
At Go-Forth Pest Control, we're proud to provide excellent services for both residential and commercial properties. We have a deep understanding of common area pests and how to prevent them from taking over your Greenville home. If you're looking for a way to rid your home of pests and prevent new pests from invading in the future, look no further than Go-Forth Pest Control. Reach out to our skilled technicians today for more details about our residential pest control process.
Commercial Pest Control In Greenville, South Carolina
As a business owner, you do your best to maintain a safe, sanitary environment for your customers. But when pests invade your Greenville commercial facility, they put the health and safety of your customers at risk. Protect your property, customers, employees, and reputation from invading pests by turning to the skilled pest management professionals here at Go-Forth Pest Control.
With over 50 years of experience in the pest control industry and a drive to protect people and properties from pests, we have what it takes to solve your commercial pest problems in no time at all. We are committed to protecting your Greenville business from all kinds of common pests by relying on friendly, effective solutions. Don't wait for ants, bed bugs, or other pests to invade your commercial facility and put the success of your business on the line. Instead, trust the protection of your business to the professionals here at Go-Forth Pest Control. We're ready to find a solution that works for you!
How Greenville Homeowners Can Stop An Ant Infestation Before It Happens
Ants are small insects that live together in large colonies divided by a caste system. Ant colonies are made up of three different castes: worker ants, soldier ants, and reproductive ants. Worker ants make up the majority of the ants in an ant colony and are responsible for building the nests and providing food for the rest of the colony. Although ants are typically outdoor pests, they commonly move into homes while foraging for food. To stop an ant infestation before it occurs in your Greenville home, implement the following ant prevention tips.
Never leave uneaten pet food out unattended.

Store leftover food items in airtight containers or the refrigerator.

Seal cracks in your foundation and gaps around your doors and windows

Install door sweeps on all exterior doorways.

Clean your kitchen and outdoor eating areas regularly.

Keep your garbage cans sealed with tight-fitting lids.
If ants are causing problems in or around your Greenville home, the professionals from Go-Forth Pest Control can help. Get in touch with us today to get started!
Greenville's Best Solutions To Termite Control
Dealing with termites in your Greenville home or business is never a fun experience. Not only are termites difficult to identify, but they're also nearly impossible to get rid of without the help of a highly-trained professional. These small, wood-eating pests thrive in our warm, humid weather and are always searching for new wooden materials to infest. The best way to protect your home or business from termite damage is to implement a year-round termite control plan from Go-Forth Pest Control.
We work hard to keep Greenville properties free of all kinds of common pests, including termites. With our skilled team of pest professionals by your side, you can rest assured that your property will remain free of termites throughout the entire year. Our goal is to eliminate your current termite infestation and prevent them from returning to your Greenville property in the future. For more information about how we identify, eliminate, and prevent termite infestations, don't hesitate to reach out to Go-Forth Pest Control today.