Greenville, SC Pest Control Services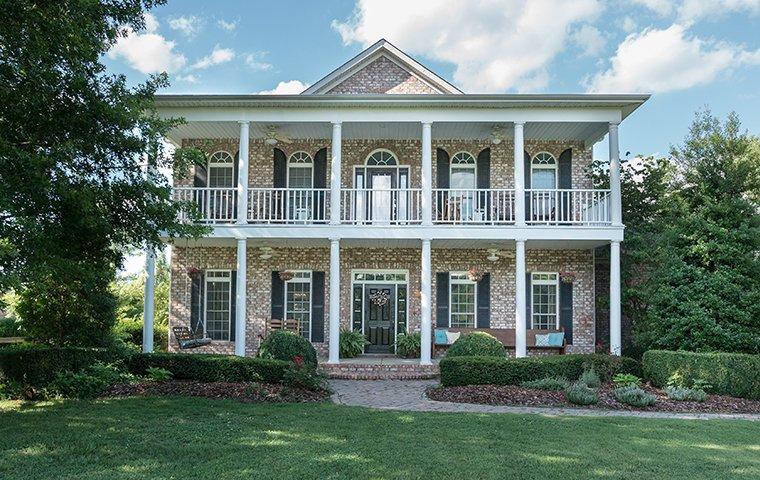 Greenville is a city in South Carolina and is known for being the cultural and entertainment center for the upstate. Although there are many reasons why residents enjoy living in our area, invading pests are not one of them.
Unfortunately, pest infestations are a major problem for residential and commercial property owners here in Greenville. Termites, ants, and many other common pests are always searching for new ways to invade your property and gain access to the resources inside.
To keep your Greenville home or business free of nuisance and dangerous pests, you need professional pest management services from Go-Forth Pest Control. We are well-equipped to handle the area's toughest pest problems by utilizing effective treatments and proven methods of control.
Whether you're looking for general pest maintenance or ongoing treatments, Go-Forth Pest Control has you covered. Give us a call today for more information about our commercial and residential pest control options.
These are the most-requested pest control services in Greenville, SC:
Cockroach Pest Control
German roaches can multiply at incredible speeds. Baby roaches can have roaches of their own in a matter of days, so once there is a small infestation of roaches, they will become extremely difficult to terminate.
Flea Extermination Service
Your home and outside yard can be infested with fleas if you live in a neighborhood that has pets like dogs and cats. It's a matter of time before your pets will get fleas. Fleas can multiply very fast and will contaminate carpets and furniture. Call us to talk to our flea exterminators and flea experts in Greenville, SC.
Mosquito Control Service
Mosquito control in Greenville, SC is one of our top-requested exterminator services in the local Greenville, SC area. It's important to deal with mosquitoes fast since they can bring all types of health issues to your home, family, and pets, besides being very annoying.
Rodent Extermination
Rodents can bring other pests to your home like fleas. Pests with fleas can also bring worms to your pets, therefore rodent control must be dealt with in order to stop other pests from invading your home. Mice and rats can get into your home through very small holes in your doors, windows, walls, and floors.
Termite Control Service
Having termites can be a nightmare. Termites destroy thousands of homes in the USA alone. Millions of dollars are spent on termite damage each year, so protect your home with a termite control plan.