Bed Bug Control In Greenville, SC
Having trouble sleeping at night? You may have bed bugs, and Go-Forth Pest Control of Greenville can help exterminate them. Sleep is one of the most important things in a person's life, and bed bugs should not prevent you from having it. Call us today so you can get back to sleep.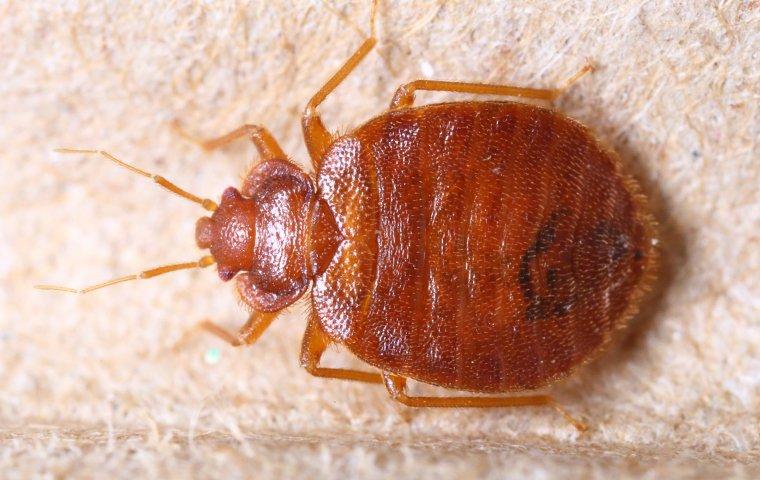 Bed Bug Facts
Bed bugs are hard to spot with the naked eye which makes them difficult to control on your own. If you notice droppings or even small amounts of blood on your sheets, you may have bed bugs.
They feed off of blood and are nocturnal which is why they come out to bite you when you're trying to sleep. They target the exposed skin on your body like your hands, neck, and face.
Bed bugs can cause itchy bumps and even be attached to your pets. Though they are most commonly found in beds because of the warmth, they have also been known to be in furniture, carpets, and even car seats. Make sure you get a professional to help with your bed bug problem today.
Bed bugs may not be aggressive, but once they attack, they can cause itchy bites which are hard to resist and may lead to infections. If you don't want to experience any bed bug bites while sleeping, let an exterminator control those pests for good, and Go-Forth is the one you need.
How We Get Rid Of Bed Bugs
Bed bugs can disrupt sleep as they will continuously feed on their host non-stop. Once they attack, they will leave itchy bites. They usually hide in mattresses or in places where they can quickly have contact with human skin. To avoid any problem while sleeping, let Go-Forth do the extermination. Our company is an expert when it comes to pest control services. With several decades of experience in the industry, we know how to eliminate bed bugs, insects, pests, and other bugs successfully using the most recommended methods.
Here with us, you are not required to spend thousands of dollars to get rid of bed bugs because we have affordable services which are useful in dealing with those bugs for good. Our services are always excellent and are only performed by our trusted and skilled exterminators in Greenville. Rest assured that our pest control for bed bugs is effective and will entirely get rid of those pests to prevent them from multiplying and causing future damages. From bed bugs down to their eggs, everything will be removed. When you need bed bug control in Greenville, Go-Forth is the one you need.
Bed Bug Company Near Me
Go-Forth is a local bed bug control company near you in Greenville. We offer services which are guaranteed to eliminate pests, insects, and bugs. Our customers in local areas can also enjoy our same-day service. Call us today! Our customers value our pest services and we value our customers. Read our reviews and see if Go-Forth Pest Control of Greenville can help exterminate your bed bug problem today.
Other Pest Control Services For Greenville, SC