Cockroach Control In Greenville, SC
Have you seen a cockroach running around your floor? Go-Forth Pest Control of Greenville can exterminate your cockroach problem today. Cockroaches are a nuisance to any home or business, so make sure you take care of your issue before it turns into an infestation. These pests tend to hide in small unseen places. Our trained technicians know where to look and will make sure they inspect your home thoroughly so they won't miss any spots.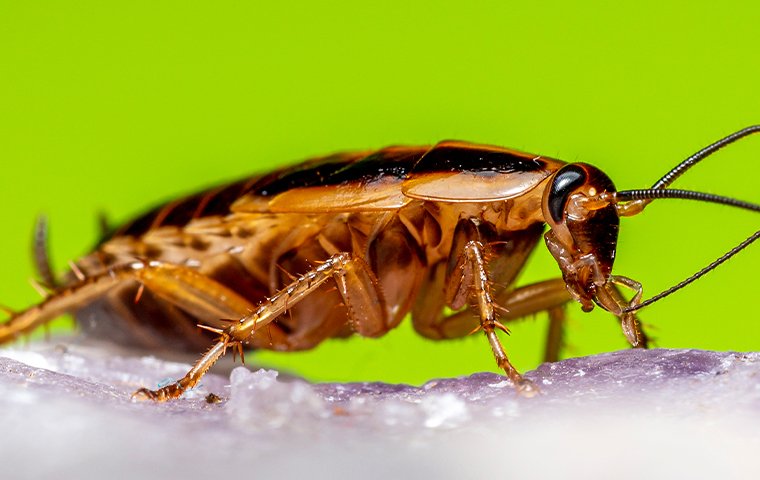 Cockroach Facts
Cockroaches are usually a smaller bug with antennae and wings. They like moist, dark places which means they enjoy hiding. They want to get into food and different household products which causes them to contaminate them.
Cockroaches can carry different bacteria on their bodies that can cause viruses for humans. They can live up to several days without food, or even there heads, so if you think you have taken care of the problem yourself, they may be in hiding. That is why it is essential to get a professional like Go-Forth to your property to ensure your infestation is exterminated.
Cockroaches can enter properties even in small cracks, gaps, and holes - thanks to their exoskeleton. With this, they can easily infiltrate houses or establishments without getting noticed.
Before those cockroaches, insects, pests, or bugs infest your property, call Go-Forth as quickly as possible, and we will help you get rid of them right away.
How We Get Rid Of Cockroaches
Cockroaches are creepy pests which are also carriers of diseases. They can trigger asthma if not removed. Before they make your place dirty and cause illnesses, have them eliminated by calling Go-Forth. We are your pest control company whom you can trust your cockroach problems. We can get rid of insects, bugs, and pests completely to give you a conducive place to stay. Our company has highly trained, certified, and licensed exterminators who will perform the services you need.
Here at Go-Forth, you can never go wrong because we always see to it that our work is done correctly. We will come to your property to inspect where those cockroaches are possibly hiding. Once we know where those cockroaches are staying, our exterminator will immediately apply the appropriate treatment that can get rid of them once and for all. Rest assured that everything we do is safe and is within protocols to ensure that our work deserves your trust.
Whenever you need professional help in eliminating cockroaches, insects, bugs, and other pests, Go-Forth is the one you need. We are your on-the-go pest control company in Greenville!
Cockroach Company Near Me
Go-Forth is a local cockroach control company near you in Greenville. We offer exceptional pest control services which you cannot find from others. We are happy to serve our customers even in local areas. Call us today! We value our customers and they value the work we do for them. Check out our reviews and see if Go-Forth Pest Control of Greenville can help with your cockroach extermination today!
Other Pest Control Services For Greenville, SC