Flea Control In Greenville, SC
Notice your pet scratching more than usual? It may have fleas, and Go-Forth Pest Control of Greenville can help. Fleas can cause some problems besides itching, and an exterminator will make sure these pests are taken out of your home. Our trained technicians use the most reliable products that are still kid and pet-friendly to get rid of your fleas. They will target the areas that they know are usual homes to these bugs.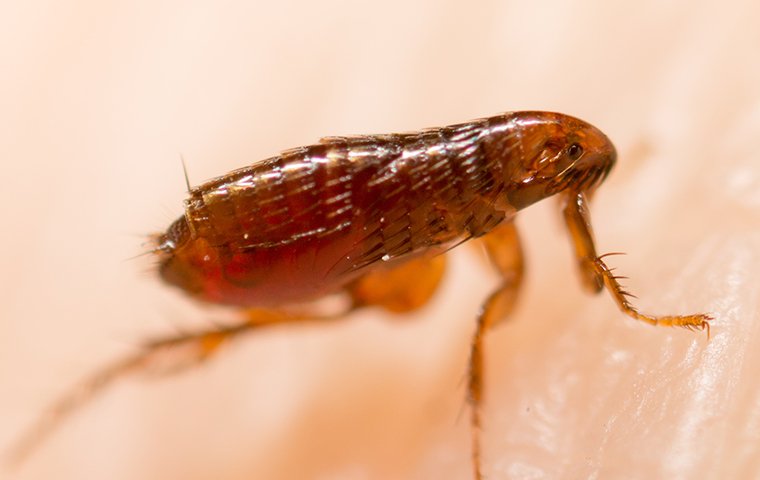 Flea Facts
Fleas like to bite and feed off of their hosts. They usually attach to animals like dogs and cats, but can also be found on humans. Their bites can transmit bacteria to your pets which can be harmful to their bodies. Their bites can also develop into red, itchy rashes over time.
They are not just found on your pet's bed, but can be found in carpets, beds, couches, or even cars. These bugs can travel and multiply fast, so it is essential to take care of your flea infestation quickly.
How We Get Rid Of Fleas
If there's one pest that dogs and cats are susceptible to, that would be fleas. The pest is fond of feeding and staying on pets, which is the start of an infestation. Fleas don't only settle on animals, they can also be a problem to humans; that's why Go-Forth is here to make your life easy.
Our company offers pest control services which are useful in eliminating fleas, insects, bugs, and pests. We have the best solutions for every type of pest, and we make sure that everything is appropriate. Our exterminator will quickly visit your property once you've called for our service. We will meticulously inspect your house to find where those fleas are hiding. We will also look for the eggs, pupae, and larvae which are hidden in dark areas like carpets and rugs.
Expect that your dogs or cats will be inspected to see whether they are infested or not. Rest assured that our methods and processes are friendly to humans and pets. Our company will always put your safety first as our main priority, that's why we always work with care to avoid accidents from happening. Here at Go-Forth, you can never go wrong because we know how to resolve your fleas, insects, bugs, and pest problems. We assure you that our work is handled professionally and satisfactorily to make you one of our valued customers.
Here with Go-Forth, you don't have to spend thousands of dollars to control fleas, because with affordable prices you can make it possible. Our rates don't only apply on flea control, but to all pest control services we offer. Call us whenever those fleas are getting out of hand.
Flea Company Near Me
Go-Forth is a local flea control company near you in Greenville. We offer high-quality services which can also be enjoyed by our customers in local areas. Call us today! We strive to give our customers the best pest services in the area and they value our hard work. Read our reviews and see if Go-Forth Pest Control of Greenville can help with your flea extermination today.
Other Pest Control Services For Greenville, SC