Mosquito Exterminator In Greenville, SC
Everyone loves to be outside, but not with mosquitoes. Go-Forth Pest Control of Greenville can help control your mosquito problem so you can enjoy the outdoors without having to worry about these pests. Mosquitoes tend to be near water and are most common on warmer days. Our technicians will try to eliminate this problem from your home so you can enjoy yourself outside, and so they won't travel inside your home or business.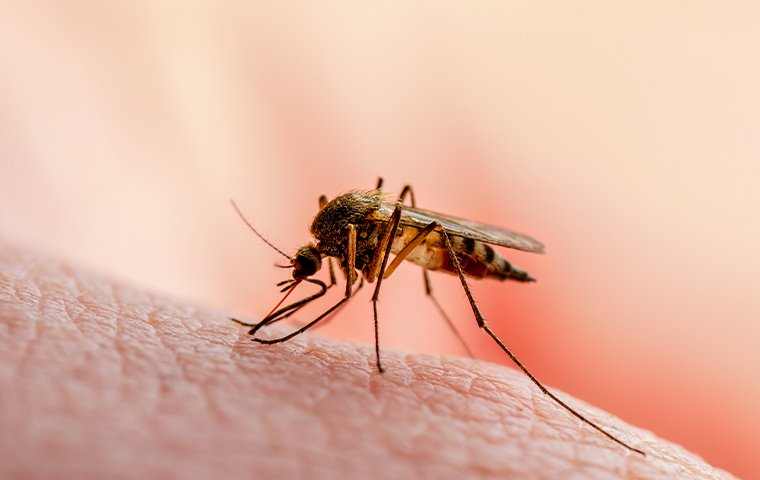 Mosquito Facts
These pests feed off blood and can also carry diseases. They have been known to give diseases like Malaria and Zika to humans and animals. Malaria can be deadly, and Zika is mostly a threat to pregnant women because it can cause birth defects.
Mosquitoes reproduce rapidly and are hard to manage on your own. Their bites are itchy and a nuisance when you are just trying to enjoy some time outside. It is even worse when these pests find their way into your home. Our technicians can help with your mosquito control fast and efficiently.
Mosquitoes are pests which should not be ignored as they can bring fatalities with their bites. Letting them fly freely around your property can put your life in danger.
If you don't want to get sick, better let an exterminator do the pest control at your house.
How We Get Rid Of Mosquitoes
Mosquitoes are tiny pests, yet they are the most dangerous animals in the world, and they have surpassed other ferocious animals. With their small bites, they can quickly spread diseases such as dengue fever, encephalitis, Zika virus, chikungunya, and more which are all deadly. Suffering from these illnesses can lead to death if no medical attention is given. If you don't want to spend money on medical bills, then it is better to get pest prevention by calling a pest control company, and that's Go-Forth.
Here at Go-Forth, we offer pest control services intended to eliminate mosquitoes, insects, pests, and bugs successfully. We know the difficulty of getting rid of mosquitoes, and it may take time, that's why we are here to lend a helping hand. Our company offers high-quality services which are useful in eliminating mosquitoes. We don't only get rid of one pest, but we can eradicate insects, bugs, and pests in all types. We are your go-to company whenever you see signs of infestation in your house.
Go-Forth makes use of useful and safe treatments which are guaranteed to get rid of those flying insects for good. We will eliminate the pests, including their eggs, in order for them to stop multiplying and cause severe damages in the future. Whenever mosquitoes become uncontrollable, the best way is to call Go-Forth, and you are good to go!
Mosquito Company Near Me
Go-Forth is a local mosquito control company near you in Greenville. We provide exceptional services which are guaranteed to remove mosquitoes, pests, insects, and bugs successfully. We are also serving our customers in local areas. Give us a call now! Our customers have been happy with our work. Look at our reviews and see if Go-Forth Pest Control of Greenville can help exterminate your mosquitoes today!
Other Pest Control Services For Greenville, SC