Termite Exterminator In Greenville, SC
Termites are a home or business owner's worst fear. Have Go-Forth Pest Control of Greenville exterminate your termite problem before it destroys your property. Termites work fast to destroy the wood that holds up your homes or offices. These pests are hard to control on your own, so make sure Go-Forth helps with the issue. After our technicians help control the problem they can routinely check to make sure the pests don't come back. This is to ensure there are no eggs that have hatched to cause the same problems again.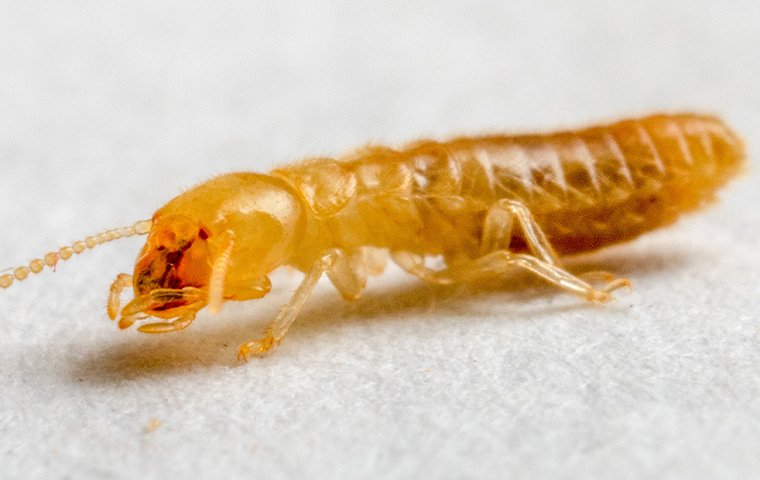 Termite Facts
Termites are small insects that can chew through wood fast, causing it to be damaged or even unusable. Homeowners have seen this problem for years and have also caused some to rebuild their homes.
They appear in new construction if they are not sprayed beforehand and can start a problem before the building is even up and running.
These pests travel in large quantities and are hard to manage because of their quick reproduction. After they lay eggs, they quickly hatch and continue to feed on the wood, destroying it.
Get Go-Forth to examine your problem and take care of your termite infestation.
How We Get Rid Of Termites
Termites are small, yet can be destructive in properties because they can chew on the structure until it becomes weak. Once they build their home, they are unstoppable, and it is hard to eliminate them in the end. Doing pest control on your own might not be a good idea, especially if your enemy is termites; that's why Go-Forth is here to help you. Our company is well-rounded in handling pest control services which are capable of eliminating termites, insects, bugs, and pests. We have the best solutions which you cannot find from others.
We have highly trained, licensed, and certified exterminators who can work at your Greenville property. Go-Forth makes use of modern and advanced technologies which are useful in getting rid of termites. Our methods are indeed helpful in resolving your termite problems. We will install baits which can entice termites, and once those baits take effect the pests will definitely march out of your property for good, and will never come back to create future damages.
That's why at Go-Forth you are always in good hands because we know how we can get rid of termites, insects, bugs, and pests successfully. With our state-of-art treatments and exceptional team, we can give you a termite-free home in the end. Whenever you see signs of termite infestation in your property, don't just watch them crawl, immediately call Go-Forth and we will come to you right away!
Termite Company Near Me
Go-Forth is a local termite control company near you in Greenville. We offer excellent quality of services at affordable prices which you can't find from others. We also serve our customers in local areas. Call us today! We strive to take care of our customers. Check out our reviews to see if Go-Forth Pest Control of Greenville can help with your termite extermination.
Other Pest Control Services For Greenville, SC