Cockroach Control Service In Hickory, NC
Have you seen a cockroach in your home or office? Call Go-Forth Pest Control in Hickory to exterminate your cockroach infestation. These pests can get into your food and be a nuisance in any home. After we treat your cockroach problem, we can come back to routinely spray and make sure this problem doesn't occur again. Our pest technicians know where to look for cockroaches to make sure they find the source of the problem. Give us a call if you have any questions and we will make sure the best plan is chosen for your cockroach extermination.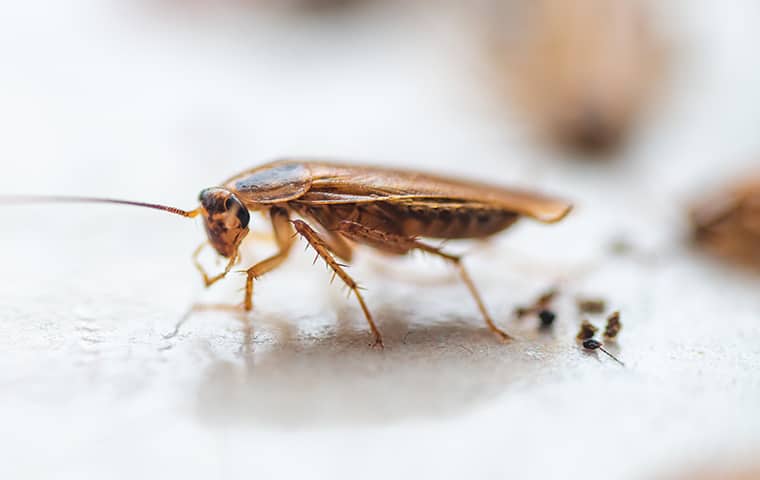 Cockroach Facts
Cockroaches tend to survive best in warm areas like your home or office.

They tend to be seen when there is food left out and if you have any water on the ground.

Cockroaches can come in all kinds of sizes which allows them to fit in different areas of your home or office.

They have even been known to carry different bacteria on their bodies that can cause health problems for humans.
To avoid the issues that come with cockroaches, get Go-Forth to come out to your property to take care of the issue right away.
Call Go-Forth To Get Rid Of Cockroaches!
Trying many types of treatments can waste lots of your money in the long run. Our team is highly qualified, experienced, and has the knowledge and the best treatments to help you get rid of your infestation in a short period. Our company is registered with the state as well as the Better Business Bureau. The best thing about our service is the fact that you can enjoy your home while treatment is underway without disrupting your life. We are known as the most reputable and well-reviewed pest control company that guarantees total satisfaction.
Why Choose Us?
We will carry out a thorough inspection to identify the types of pests that have invaded your property, and we will come up with a treatment plan that targets specific pests and their sources. We use eco-friendly pesticides that come with long-lasting effects. This means that you will not need to worry about the safety of your family and pets.
We are a well-reviewed pest control company that has a proven track record of providing adequate services. We will use high-quality products. Our control practices are the most effective and safest means to ensure total protection of your property and family.
You can trust us to help you conduct an inspection in your home. Our professional team of pest exterminators lives in the neighborhood so they can provide fast and on-time services. We handle a wide range of pests including spiders, fleas, termites, roaches, bees, hornets, and ants. Contact us today, and you will get our quick response regarding the pest problem that you have.
Well- Reviewed Pest Control Company
Take a look at our reviews from our valued customers and see if Go-Forth Pest Control in Hickory can take care of your cockroach problem today.
Other Pest Control Services For Hickory, NC