Effective Mosquito Service In Hickory, NC
Tired of pesky mosquitoes buzzing around on your property? Go-Forth Pest Control of Hickory can help control these pests so that you can relax and enjoy the great outdoors. Mosquitoes are not only a nuisance, they can be harmful to your health when carrying diseases. That is why it's essential to let Go-Forth drastically reduce the mosquitoes on your property. Our trained and equipped technicians know exactly where mosquitoes like to hide, and can quickly evaluate what kind of mosquito situation you have with the click of a button or a quick phone call. Let us take care of you today!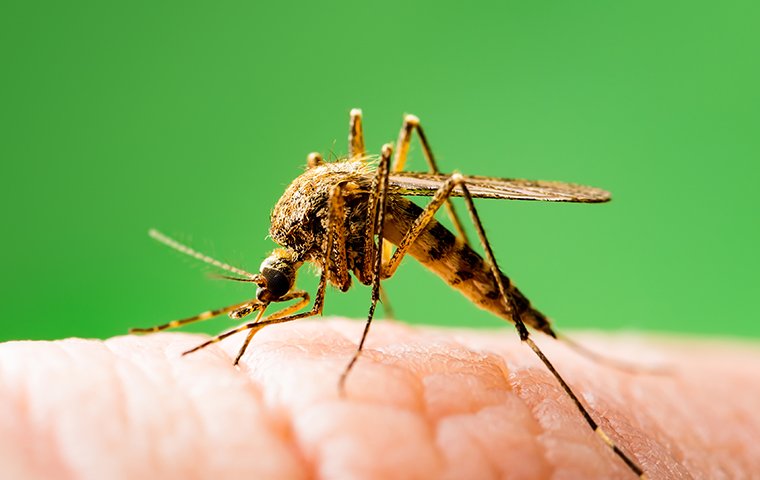 Go-Forth is always on the go whenever you need our services. Rest assured that our treatments are effective and safe to keep you in good hands. We will quickly get rid of your problems to give you a healthier and safer property which you can enjoy all year long! When mosquito control is what you need in Hickory, Go-Forth is the only choice.
Mosquito Facts
Mosquitoes are mainly attracted to water and sweat, which is why they are more prevalent in the summer season. They not only cause itchy, irritating bites but can carry and spread different diseases. For instance, they're known to spread malaria and Zika virus directly through the blood stream of their hosts. These pests can cause multiple problems in your home or business. Be sure to get an expert like Go-Forth to take care of it for you.
Mosquitoes are the most dangerous animals in the world. They even surpassed the dangers of other ferocious animals such as sharks, tigers, crocodiles, and more. With their bites, they can already transmit deadly diseases such as dengue, encephalitis, chikungunya, and more. They have already caused millions of deaths, which is alarming.
Female mosquitoes are the ones that bite as they need protein for them to develop and lay eggs. They will feed on human blood and will rest after they are full. Before they give birth, they will relax for a couple of days. Mosquitoes give birth to areas where stagnant water is present. Not all mosquitoes feed on humans, they also get blood from animals. They also look for flower nectar because they need nourishment. The males don't often bite, even though have a proboscis which is used by the female mosquitoes to feed on their host.
Mosquitoes are pests which should not be ignored as they can bring harm to humans. To prevent any problem, it is best to call Go-Forth, an exterminator near you.
Mosquito Company Near Me
Go-Forth is a local mosquito company near you in Hickory. We have the best services which are incomparable with others. We are also happy to serve our customers in local areas. Call us today!
Other Pest Control Services For Hickory, NC