Cockroach Exterminator In Lenoir, NC
Are there cockroaches in your Lenoir, NC home? Go-Forth Pest Control of Hickory can help you get rid of the roaches from your home fast. They can get out of control quickly, so it is essential to take care of them now. We train our technicians to make sure they know about the different pests in your home. They will be able to locate the cockroaches and make sure they take care of the problem areas you are concerned with. If you have any questions, give one of our representatives a call, or you can fill out our form to get a free quote on your cockroach control now.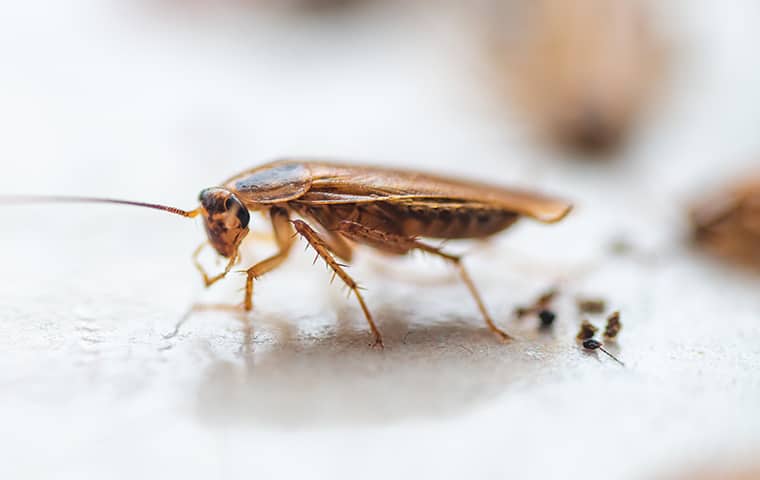 Cockroach Facts
Cockroaches love to hide in dark places like your closets, cabinets, and even your furniture. Once they find a suitable environment like your home, they start to reproduce quickly. In a matter of a month, the baby cockroaches are already reproducing to make more infest your home.
Cockroaches are resilient creatures that can hold their breath underwater for around 30 minutes. They can also go weeks without food, and days without their heads attached. They are quick pests that can run up to three miles per hour which makes them hard to catch by yourself.
Cockroaches will eat just about anything, so there is nothing in particular that is attracting them to your home. They have even been known to eat through the garbage. Most people associate them with dirty houses, but they can show up in any home.
If you happen to leave food out for a couple of days, this will especially attract them into your home. These pests will spread around your home fast which is why it is important to hire a professional exterminator near Hickory, NC to help you get rid of them quickly and efficiently.
How We Get Rid Of Cockroaches
Cockroaches are creepy which can sometimes lead to fear. Having them around can make anyone uncomfortable. Before you and your family gets sick, or your business loses any customers, have those pests removed by calling Go-Forth. Our company is the one you can trust whenever you need help in eliminating cockroaches, insects, bugs, and pests at your property in Lenoir. Our highly trained, certified, and licensed exterminator will come to your home and perform a meticulous inspection.
Once we've found those cockroaches, we will apply the most effective, yet safe, treatment which is guaranteed to get rid of pests once and for all. Rest assured that after we've treated the cockroaches, you can still order our follow-up visit to ensure that those pests, insects, or bugs are indeed gone. Here at Go-Forth, you will get the peace of mind you are looking for without spending too much money because we always see to it that your problems are resolved immediately. Our high-quality services are guaranteed to make those cockroaches crawl out of your property. Whenever you need pest control, Go-Forth is the one to call.
Cockroach Company Near Me
Go-Forth is a local cockroach control company near you in Lenoir. We offer excellent services which are also available to our customers in local areas. Call us today!
Other Pest Control Services For Lenoir, NC