Mosquito Exterminator In Lenoir, NC
Do you have a mosquito problem at your property in Lenoir, NC? Go-Forth Pest Control of Hickory can help you control your problem today! Mosquitoes can be harmful and a nuisance to anyone trying to enjoy the outdoors. Go-Forth Pest Control has been in business since 1959 and can help with any pest control need you may have. They will use a backpack blower to make sure the chemicals cover your property, and the mosquito population will be exterminated. Give one of our representatives a call for questions or fill out our form to get a free quote on your mosquito control now.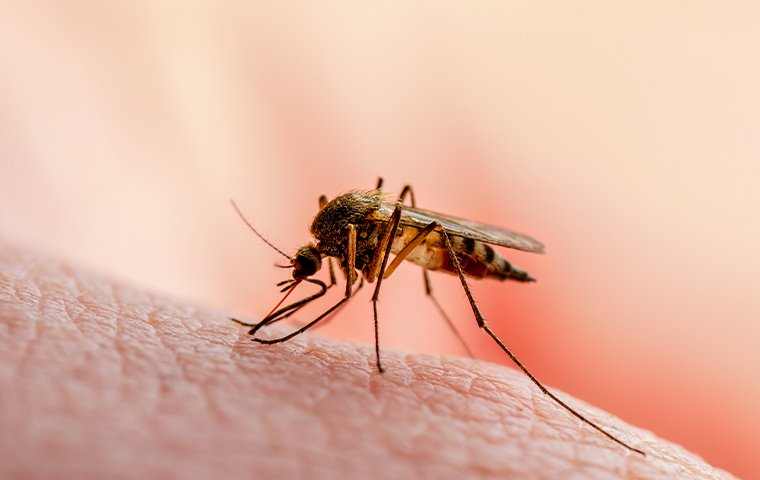 Mosquito Facts
Mosquitoes like to breed in wet areas, and they reproduce quickly. They tend to be near bodies of water like streams, rivers, and lakes. Even if you have standing water in your backyard after a storm, you might see a high population of mosquitoes around your yard.
Only the female mosquitoes bite because they need the nutrients for their eggs. They don't have any teeth but instead insert a needle-like nose into your body to drink your blood. When they bite you, they not only suck your blood but can give you different diseases. Some diseases they have been known to carry are Dengue, Yellow fever, and the Zika virus.
These pests can also drink up to three times their body weight when they attach to a host. Mosquitoes are not always outside either but can travel inside your home if a window or door is left open where they can cause even more damage.
To make sure your mosquito population is taken care of and you can enjoy the outdoors, instead of getting bit, make sure you hire a professional exterminator near Hickory, NC today.
How We Get Rid Of Mosquitoes
Mosquitoes are considered as the most dangerous animals in the world because of their bites. Having them around your property is threatening as they can cause illnesses which are fatal if not treated. Before they get you, exterminate them by calling Go-Forth. Our company is well-rounded in handling pest matters such as mosquitoes, bugs, insects, or pest infestations. We eliminate them by using safe and effective treatments and methods which are guaranteed to get rid of them once and for all.
With us, you can experience pest control services which you cannot find from others. We are focused on our work, and we guarantee that you will have a safe, healthy, and mosquito-free property. We don't only get rid of one pest, we can eliminate different types of insects, bugs, and pests. At Go-Forth, we assure you that you will always be in good hands because we know how to handle all pests and we will also give you pieces of advice to prevent mosquitoes from coming back. From the pest down to the eggs, we will get rid of them for good.
Mosquito Company Near Me
Go-Forth is a local mosquito control company near you in Lenoir. We have the best exterminators in town that deliver exceptional services. Our customers in local areas can also enjoy our services, even on the same day. Call us today!
Other Pest Control Services For Lenoir, NC