Rodent Exterminator In Lenoir, NC
Do you need help with rodent control in Lenoir, NC? Go-Forth Pest Control of Hickory can help you get rid of this problem today. Rodents can contaminate your home quickly so make sure you call an exterminator now. At Go-Forth, we make sure our customers are taken care of, and their pest problems are gone with our help. If the customer is not satisfied, they have a 100% money-back guarantee. We will inspect your home and offer the right service for the rodent problem you may be having. Give us a call today to speak with one of our representatives or fill out our form to get a free quote now.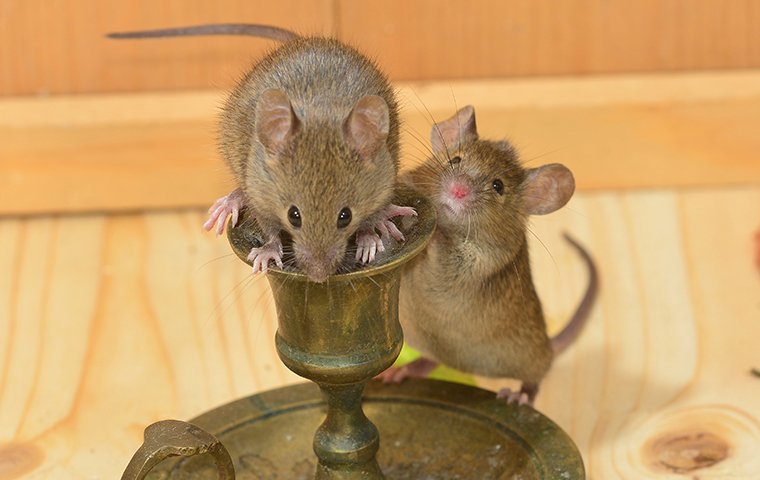 Rodent Facts
Rodents like to find a warm, safe environment to live in, and your home is the perfect place. Once they find somewhere to live they will start to reproduce and start a family of their own. Even if you only spot one rodent, there is probably a family waiting for the food somewhere in your home.
Rodents are extremely quick and can fit into small spaces to hide. They have razor-sharp front teeth that never stop growing and can chew through just about any type of material. They have been known to chew through furniture, food storage containers, and even walls. If you notice holes around your home and droppings, then you probably have a rodent running around and living in your house.
Not only do these pests contaminate your home, they can bring other pests with them. They have been known to carry ticks and fleas on their bodies which can be harmful to you and your family. Rodents have also been known to carry different diseases themselves. To make sure your rodent problem is taken care of, it is essential to call a professional exterminator near Hickory, NC today.
How We Get Rid Of Rodents
Rodents can cause severe damages, and at the same time can bring diseases. Having them at your property is big trouble as they can chew anything. Let Go-Forth do the work, and we will give you satisfying results. With several decades of experience in the industry, our company knows how to handle rodents, insects, pests, and bugs. Our exterminator will quickly come to your property to inspect the areas and find the possible nesting places of those rodents. Once we know their whereabouts, we will instantly apply treatments which can get rid of those pests once and for all.
Here with us, you will never regret purchasing our services because everything is delivered in high quality, yet made affordable so as not to be a burden to your budget. Rest assured that all corners of your property will be treated to ensure that those rodents will go away and will not return to cause severe damages in the future. Whenever you need help in eliminating rodents, insects, pests, and bugs, call Go-Forth, and you are good to go.
Rodent Company Near Me
Go-Forth is a local rodent control company near you in Lenoir. We offer pest control services in high quality, yet low-cost which customers in local areas can also enjoy. Call us today!
Other Pest Control Services For Lenoir, NC