Termite Exterminator In Lenoir, NC
Do you have termite protection in Lenoir, NC? Go-Forth Pest Control of Hickory can help protect your home from these pests. Termites can cost you thousands of dollars if left untreated. Our technicians use a special baiting system called Sentricon. It is placed around your home in the ground to lure the termites away from your home and to eat on something else. They will even take the bait back to their colony, so the entire colony is eliminated. Give us a call today to talk to one of our representatives or fill out our form to get a free quote on your termite control now.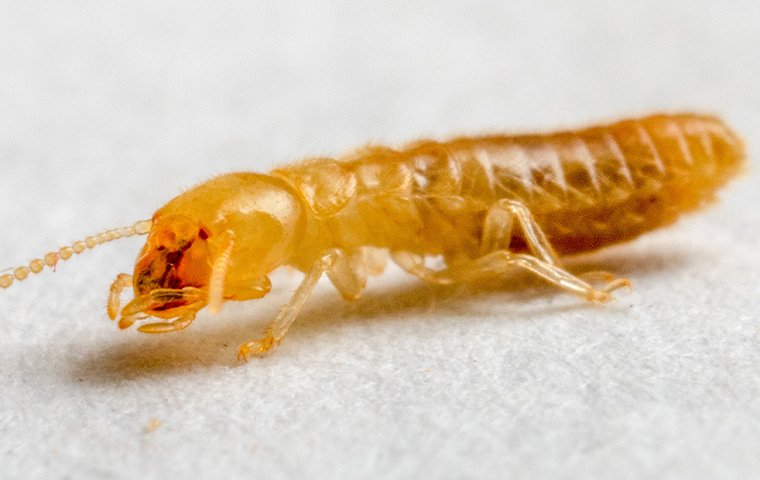 Termite Facts
Termites can infest any home. If your neighbors down the street have termites, you are at risk of getting them. This is because they travel through the ground and are attracted to any type of wood surface.
They never sleep, so they never stop eating on your home or property. There are no home remedies that have proven to be successful against these pests, which is why it is best to let an exterminator handle it.
Termites are often mistaken for ants so people might not pay as close attention to them. If you think you suspect anything that looks like termites, it is best to get an inspection before they cause a lot of damage to your home. Some signs you may have termites is rotting wood, stuck windows, and squeaky floors.
If you notice wood piles next to a hole in your wall, it might be termites burrowing into your property. Termites reproduce quickly, and there can contain thousands of termites in one colony. If you want to protect your home from termites, call a professional exterminator near Hickory, NC now.
How We Get Rid Of Termites
Termites are small, yet can cause thousands of dollars in damages once they infest a property. Letting them infiltrate your house or establishment is a wrong decision because they can be the cause of losing your investments. by partnering with Go-Forth, you don't have to worry about termites anymore. Here at Go-Forth, we make sure that your property will be out of trouble because we use modern and advanced technologies which are useful in dealing with termites. We have the best baits which can easily attract that nuisance to march out of your property and never return to cause future damages.
Our company ensures that all our methods are guaranteed safe to keep you and your family from any danger. We also make sure that you will get the peace of mind you deserve to have. We will make your home safer and conducive by eliminating those termites, insects, bugs, and other pests lurking in your property. From inspection down to treatments, all will be performed by our highly trained, certified, and licensed exterminator near you in Lenoir. Call us, and we will instantly come to you whenever you need our pest control services.
Termite Company Near Me
Go-Forth is a local termite control company near you in Lenoir. We offer high levels of pest control services which you can order at low prices. We also serve our customers in local areas. Call us today!
Other Pest Control Services For Lenoir, NC