Pest Control Services In Mocksville, NC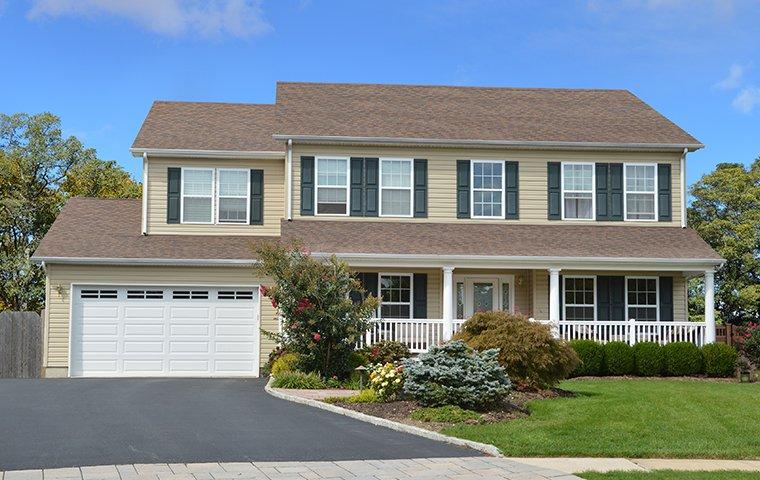 Do you need pest control in Mocksville, NC? Go-Forth Pest Control of Winston-Salem has Mocksville exterminators ready to help you exterminate pests like roaches, termites, mosquitoes, bed bugs, ants, fleas, and many other local insects in your area. We're a local, well-reviewed pest control company.
Getting Rid Of Bugs Since 1959
Go-Forth has been exterminating bugs since 1959. We're an experienced, local pest control provider, let us help you get rid of your pests today!
Flea Control
Fleas can be harmful to your loved ones and your pets because they spread rapidly and leave itchy, irritated bites. If you discover a flea infestation, it is important to contact Go-Forth's flea control experts to eliminate your flea problem for you. Call as soon as possible, as fleas can spread from your pets, to your furniture, to your hair, and more. Yikes!
Ant Control
Ants can do more damage to your home than termites. It is important to eliminate them as quickly as possible in order to enjoy living in a pest-free household. Our ant control professionals use state-of-the-art extermination equipment and a personalized approach to pest control to get rid of fire ants, house ants, carpenter ants, black ants, and more.
Cockroach Control
As soon as you spot one cockroach in your home or business, you should seek professional help. Typically if one of these pests happens to be seen, there are a lot more of them hidden somewhere close by. As these pests are extremely revolting, contaminating your food and reproducing rapidly, it is undeniable that Go-Forth Pest Control's cockroach exterminators are the one's to call.
Mosquito Control
Mosquitoes can carry a variety of diseases that are harmful to humans, which is why it is important to eliminate them from your residential property as quickly as you can. Our mosquito control experts have more than 53 years of experience eliminating mosquitoes from homes across the Winston-Salem area and the rest of the Piedmont Triad region. Call us to get your household and backyard pest-free.
Termite Control
Suspect a termite infestation in your home? Rely on the our termite control experts who have more than 55 years of experience getting rid of termites in Triad-area homes to get rid of pests today. If not caught early, termites can do serious damage to a home's infrastructure. We are also available for termite inspections in real estate homes. Call us and live pest-free.
Say Goodbye To Pests
We offer same-day service. Don't let bugs stress you out, Go-Forth is here to help you.
Top Local Pest Control In Mocksville
Our excellent reviews, experienced exterminators, and awesome customer service make us the best pest control exterminator in Mocksville, NC.
Get Pest Control Service Today
Call Go-Forth Pest Control of Winston-Salem and talk with our exterminators at (336) 271-2941.