Bed Bug Exterminator In Mocksville, NC
Have you spotted a bed bug on your mattress? Go-Forth Pest Control of Winston-Salem can now help in Mocksville to get rid of those problem pests. Bed bugs disrupt your sleep and can invade your home quickly. At Go-Forth, we know where to check for bed bugs in your home. They are not always on your bed, despite their name, and we will make sure they are exterminated from your home for good. Give us a call today or click to get a free quote on your bed bug control now.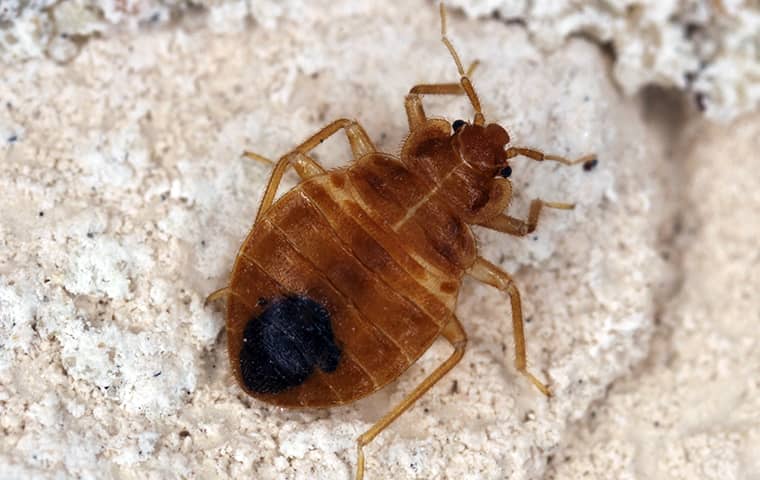 Bed Bug Facts
Bed bugs like to travel to different homes through luggage or on clothes. If you have recently traveled or stayed in a hotel, make sure you check your luggage and clothes before you unpack.
Bed bugs can go months without eating, so even when you think they might be gone, they might just be waiting to come out. They leave itchy bumps when they bite you and like to hide in the crevices of your mattress. They can also be found on the side tables and walls of your bedroom.
Bed bugs are nocturnal so they are more active during the night since their hosts are sleeping. They will feed on their hosts where they leave bed bug bites that are itchy and reddish. But, they can also feed on hosts during daytime if they feel that it is safe for them to go out and attack.
Bed bugs can live everywhere! They are not picky dwellers since they can live wherever they want. They are usually found in single-family houses, apartments, and condominiums. Bed bugs can also be found at public transportation stations, movie theaters, schools, etc. They can also be found in mattresses, luggage, bags, clothes, picture frames, walls, and more. This pest can be found anywhere!
Female bed bugs can quickly increase the population because they can lay 200 to 500 eggs in their lifetime. They give birth to one to five eggs daily, and if they live for 300 days, they can produce several babies that can worsen the infestation. Bed bugs can make your life inconvenient, especially when sleeping. To give you a better environment, eliminate those bugs for good with the help of an exterminator.
How We Get Rid Of Bed Bugs
Having bed bugs in your property is inconvenient as they can cause bites. Having them around can be troublesome as they can sneak into your beds without getting noticed. That's why Go-Forth is here to help you with your bed bug problems. Our exterminator knows where those bed bugs are usually hiding, and we know how to get rid of them.
We use appropriate treatments that are effective in removing those bugs once and for all. We guarantee that our methods are safe and will not cause any problem for you and your property. Whenever you need bed bug control in Mocksville, Go-Forth is always ready to provide you our high-quality services. We will help you achieve a cleaner, healthier, and pest-free home.
Bed Bug Company Near Me
We are a local bed bug company near you in Mocksville. Our customers in local areas are also served. Call us today! Our reviews show how we take care of our customers. Check them out and see if Go-Forth can help with your bed bug control in Mocksville today.
Other Pest Control Services For Mocksville, NC