Cockroach Exterminator In Mocksville, NC
Have you seen a cockroach in your Mocksville home? Go-Forth Pest Control of Winston-Salem can help exterminate them today. Cockroaches are not only nasty pests, they carry different bacteria into your home. At Go-Forth, we are trained to find the cockroach hiding spots in your home. Cockroaches won't go away on their own, so it is best to let a professional handle your extermination. Give us a call today or click to get a free quote on your cockroach control now.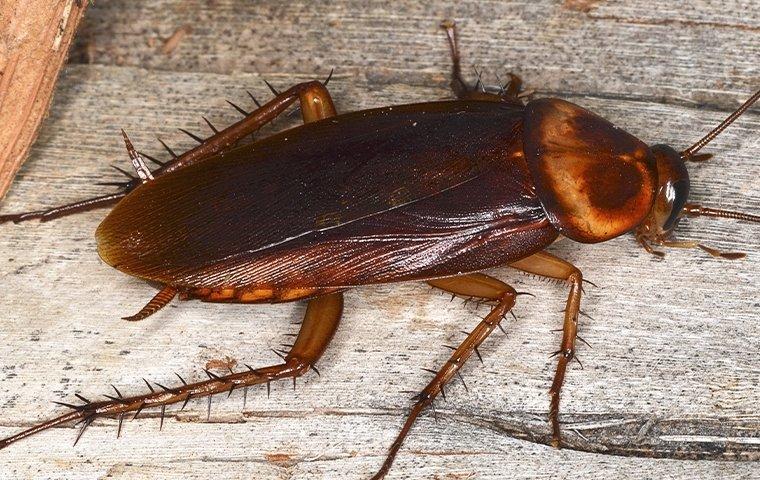 Cockroach Facts
Cockroaches will eat just about anything and love to hide in dark places. They are even known to hide in cardboard boxes. If you think the cockroach has disappeared, think again. It can go weeks without eating and can even live days without its head.
They are resilient creatures that love to get into things its not supposed to. They carry in bacteria on their bodies that can be left on anything in your home. This bacteria has been known to make people sick and has even been linked to asthma.
Cockroaches are survivors as they can adapt to any type of environment. For several years, they were able to live without any difficulty because of their toughness. Cockroaches together with scorpions can endure nuclear catastrophes.
Cockroaches are fast runners. They can immediately get away whenever there are predators present - thanks to their 6 legs and 18 knees. With several joints, they can quickly adapt to different terrains. Their unique legs are the reasons why they can run away without difficulty.
Cockroaches can eat everything, especially when they are near humans. They will eat book covers, hair, plastic, glue, leather, and soap. However, the wild cockroaches are different as they eat organic waste which helps the ecosystem to be cleaned.
Cockroaches can go headless for several weeks as they don't need their mouth and head to breathe. The small holes in their body serve as an airway. Also, even without their heads, almost all the systems in their body are still intact. However, they will die of thirst as they still need their mouth for drinking or for eating. Having cockroaches in your home is inconvenient and can be bothersome. That's why when you see them, you should immediately call an exterminator.
How We Get Rid Of Cockroaches
Cockroaches are not only troublesome, they are also carriers of diseases. That's why they should not be ignored. Hence, Go-Forth is here to help you. Our company helps in eliminating cockroaches, insects, pests, and bugs present in your Mocksville home. We offer high-quality services that are guaranteed to get rid of cockroaches and other pests for good.
Our exterminator will quickly come to your property and perform the inspection. Every corner and possible areas where roaches usually stay will be checked. Once we've found them, we will apply effective treatments to ensure that those pests will get out of your property once and for all. Whenever you need help with eliminating cockroaches, don't hesitate to call Go-Forth. We will come to your doorsteps as quickly as possible.
Cockroach Company Near Me
Go-Forth is a local cockroach control company near you in Mocksville. We offer quality services at affordable prices which customers in local areas can also enjoy. Call us today! Our customers appreciate our business and have left us great reviews. Check them out and see if Go-Forth can help with your cockroach control in Mocksville today!
Other Pest Control Services For Mocksville, NC