Mosquito Exterminator In Mocksville, NC
Want to enjoy your backyard in Mocksville without mosquitoes? Go-Forth Pest Control of Winston-Salem can help. Mosquitoes not only bite but can give you diseases. Our technicians use a special blower to spray the chemicals on your property. This allows for everything to be covered and protected from mosquitoes. We use the best products that are still pet and kid-friendly. Give us a call today or click to get a free quote now.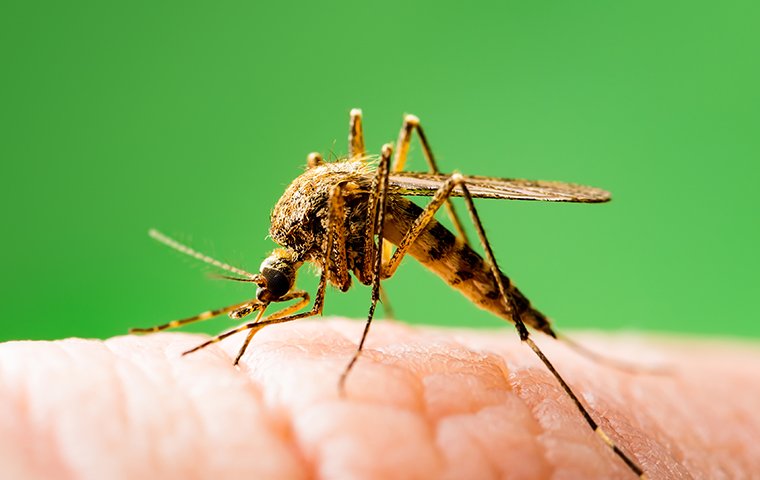 Mosquito Facts
Mosquitoes love to breed in wet areas. If you are near a small pond or lake, there is probably a mosquito nest nearby. They even love to breed in standing water that might be in your backyard after it rains.
Mosquitoes love to feed off of their hosts and go from animals to humans all the time. They not only leave behind an itchy bump but can spread diseases that they pick up from another host. They have been known to spread Yellow Fever, Dengue, and the Zika virus. Mosquitoes can even get into your home if you leave the door or window open too long.
Mosquitoes are the most dangerous animals in the world. With their bite, can cause several diseases to humans like dengue, encephalitis, malaria, and Zika virus. Acquiring these diseases can lead to death; that's why having mosquitoes around can be risky to health.
There are several species of mosquitoes found around the world. Three thousand of them are known, and hundreds are feasting on human blood. In the United States, 175 species are found, and some are carriers of deadly viruses. Ohio has 60 species of mosquitoes, Florida has 80, and Texas has 85 species. West Virginia has 26 species, which has the least species of mosquitoes.
Female mosquitoes are the ones that bite as they need protein for them to grow and lay eggs. Once they are full, they will rest for a couple of days before they give birth. They use proboscis to bite since they don't have teeth. The male ones are not too interested in blood. They are fine hanging around plants. Mosquitoes can get greedy whenever they feed on blood. They can drink blood that is three times heavier than their body weight. Even when they are full they can still drink more. So, they can feed on human blood several times a day.
How We Get Rid Of Mosquitoes
Having mosquitoes around can be threatening as they can cause several diseases which can be fatal in the end. To avoid acquiring illnesses and mosquito bites, Go-Forth will get rid of them for you. Go-Forth offers reasonable and trusted pest control services which can help eliminate those mosquitoes for good. We are also experts in getting rid of insects, bugs, and other pests lurking in your property.
Our company has a highly trained, licensed, and certified exterminator that can come to your Mocksville property and perform mosquito control. We will eliminate the pest itself and the eggs to prevent them from growing their population. Our treatments are effective and will prevent those mosquitoes from coming back for more damages. Whenever you need help in getting rid of mosquitoes, Go-Forth is always ready to give you what you need!
Mosquito Company Near Me
Go-Forth, a local mosquito control company near you in Mocksville offers low-cost, yet high-quality services. Our customers in local areas can get our services as well. Call us today! Our reviews show how much we care about our customers. Let Go-Forth take care of your mosquito control in Mocksville today!
Other Pest Control Services For Mocksville, NC