Pest Control Services In Spartanburg
Do you need pest control in Spartanburg, SC? Our local Spartanburg exterminators will get rid of pests like termites, ants, rodents (rats & mice), cockroaches, fleas, spiders, wasps, and many other stinging bugs and flying pests near Spartanburg and Boiling Springs, Valley Falls, Southern Shops, Saxon, and Whitney Heights.
Experienced Exterminator In Spartanburg, SC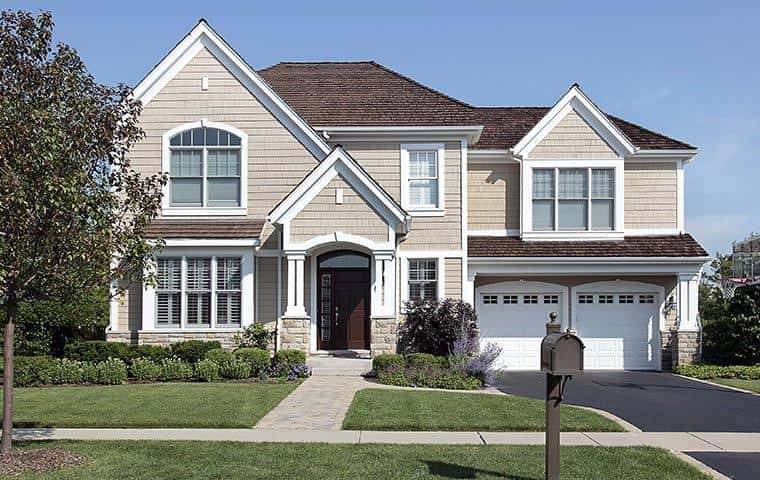 We have been offering pest control services since 1959. Our local exterminators have the experience needed to do a job well. No matter the complexity of the infestation, no job is too small or too big, so let our experience work for you and live pest-free right now.
Pest Control Company With The Best Reviews
Besides experience dealing with all types of bugs, we also have hundreds of positive reviews by customers like you. Our reviews speak for themselves and we pride ourselves on maintaining a good review rating on Google, Facebook, and other pages.
Residential & Commercial Pest Control Services
At Go-Forth Pest Control we not only offer our pest control services to residential customers, but also to commercial buildings and businesses in Spartanburg, SC. We solve problems with pests like rodents, roaches, bed bugs, fleas, ants, and other crawling and stinging pests near Lenoir, NC and Hickory, NC.
Since we have been providing pest management and control since 1959, we have the tools, experience, and know-how to provide exterminator services to eliminate any type of pest out there. Our commercial division will be happy to talk to you and your pest problem at your commercial place. We service facilities like motels, hotels, manufacturing properties, restaurants, small offices, and apartment complexes.
Our Pest Control Services
These are the most-requested pest control services in Spartanburg, SC. Feel free to ask about any other pest, because we exterminate hundreds of different ones.
Mosquito Control Service
The area of Spartanburg, SC has a lot of mosquitoes in the warmer months. Our mosquito control exterminators will be happy to help you minimize the mosquito population around your home or place of business. We advise you to get rid of your mosquito problem as soon as possible, since mosquitoes can bring many health issues to both your family and pets, besides of course of being very annoying.
Roach Extermination & Removal
Dealing with Cockroaches is not an easy experience because these pests are very difficult to exterminate. You really have to be extremely clean and follow several methods of extermination. Our exterminators have learned that exterminating roaches, specially German roaches, is no easy task for any homeowner. Fortunately we offer years of experience dealing with these annoying bugs and we offer several plans and methods so you can live roach-free as soon as possible.
Rats & Mice Extermination
Rats and mice will get into your home by small holes or cracks in your floors, windows, doors, and even your roof. They usually seek shelter from the cold. Fast extermination is advised since rodents can bring other pests into your home like fleas - fleas can also bring worms to your pets. Besides bringing other pests into your home, rodents can also contaminate food and other areas of your home, creating health issues like asthma and allergies, specially to kids and older adults.
Termite Control Services
Having termite control is a very wise investment for your home or rental property. Termites seek wet wood as a food source. Our termite control service in Spartanburg, SC will help you protect your home from these nasty pests.