Cockroach Exterminator In Wake Forest, NC
Have you recently spotted a cockroach in your home? Go-Forth Pest Control of Raleigh can help exterminate your problem in the Wake Forest area. These trained technicians know how to spot-treat the cockroach issue in order to stop the spread of these pests. They will go out and inspect the home to make sure they use the proper treatment for your home. Get a free quote today by filling out our form, or call to speak with our customer service representatives today.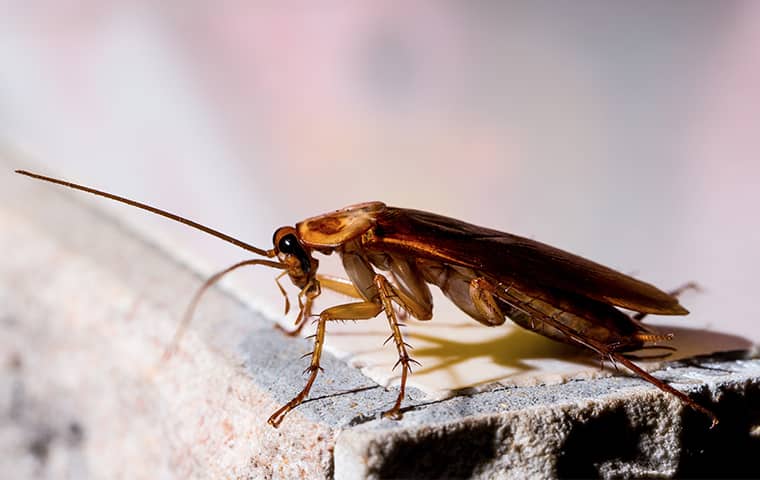 It is important to try and get your cockroach problem under control fast because it can cause multiple problems in your home. Trying to control it with household products might work for a short time but our trained technicians will make sure the problem is eliminated for a long time.
Cockroach Facts
These pests love to hide in dark places and can get into just about anything. Many people find them in either their kitchen or bathrooms. Even though you may just spot one, there is more likely a family hiding somewhere in your home. And if you think that one is gone, it may just be waiting to come back out because they can survive days without food or even their heads.
These bugs are hard to get rid of and spread rapidly, which is why you should get Go-Forth Pest Control to help with you infestation today. Cockroaches can enter your home without you noticing them, thanks to their flexible body. They pass through small holes, cracks, and gaps. This can be the start of infestation since they can find possible entrances and can pass through it easily.
Cockroaches are attracted when they see filth in your house, especially in areas where food sources are available. Cleaning your home can lessen their presence, but when they are in groups getting rid of them is a big problem. When roaches are unstoppable, an exterminator near you is all you need.
Roaches, insects, bugs, and other pests like rodents, termites, and ants are indeed troublemakers in your household. They can make your home look unhygienic and may give you diseases. To avoid having complications from pests, getting pest control services from a trusted company is the best solution.
How We Eliminate Cockroaches
Go-Forth is never afraid of eliminating cockroaches, insects, bugs, and pests because that is our expertise. We are professional and skilled in getting rid of those nuisances bothering your peaceful home. Our company has a local technician who can help with your cockroach issues. With us, those pests will not dare to return as we use an effective, safe, and trusted treatment which guarantees total elimination. With us, your home is in good hands! Call us when you need our expertise and services in pest control.
Cockroach Company Near Me
Go-Forth is a local cockroach control company near you in Wake Forest where we provide high-quality pest control services which are beyond expectations. Our customers in local areas can also enjoy our same-day service! Call us today!
Our Reviews
Our customers value the work we do for them. Check out our reviews and see if we can help with your cockroach extermination today.
Other Pest Control Services For Wake Forest, NC