Mosquito Exterminator In Wake Forest, NC
If you're outside you don't want to worry about getting bit by a mosquito. Go-Forth Pest Control of Raleigh can help in Wake Forest take care of that issue. Mosquito control is important to protect your friends and family when you're trying to enjoy a barbecue or time at the pool. Our technicians use a special kind of blower, similar to a leaf blower, to make sure they get the chemicals in the right places on your property. This allows it to cover a lot of areas so it will cut down on the mosquito population near you. Call Go-Forth today or get a free quote by filling out our form below to take care of your itchy mosquito problem.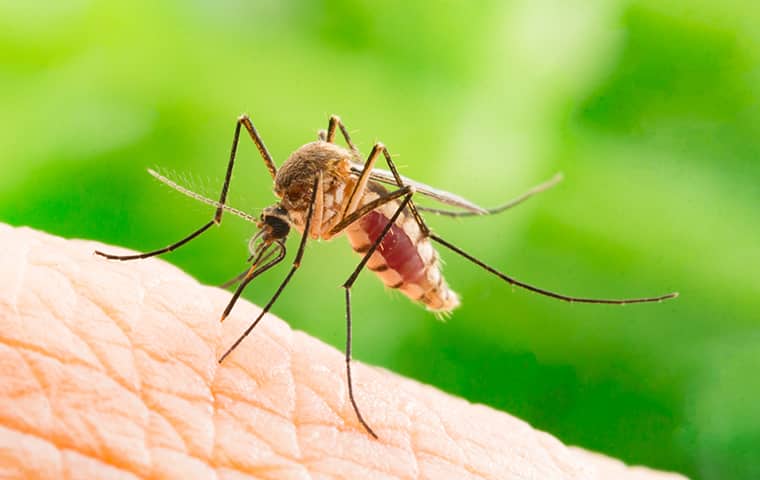 Dangers Of Mosquitoes
These bugs not only cause red swollen bites, but they can carry deadly diseases straight to your bloodstream. Mosquitoes have been known to carry Malaria and most recently the Zika virus. Zika is very harmful to pregnant women because it can cause birth defects to the child. These pests can be harmful so take care of the issue today with Go-Forth in Wake Forest.
Female mosquitoes are dangerous as they are the ones who bite into human skin and suck blood. Once bitten, you might be infected with Encephalitis or dengue which can lead to death if not treated immediately. To avoid getting mosquito bites, call your exterminator or a pest control company and let them handle the pest elimination.
Because of their ability to fly and move from one place to another, and their small size, they can quickly spread diseases without struggling. They can spread the parasite they are carrying which can be dangerous to the health.
Mosquitoes are indeed one of the most dangerous animals in the world as they bring several deadly diseases. They can live inside your property and having them is risky for your family. To keep your home a healthy place to live in, hire an exterminator to eliminate mosquitoes, insects, bugs, and pests like rodents, termites, ants, and cockroaches.
How We Eliminate Mosquitoes
Having mosquitoes around can make you feel uncomfortable because of the diseases they bring. Here at Go-Forth, we can drive away those mosquitoes, pests, insects, and bugs present in your home. Our company has the finest unrivalled services which you cannot find from others. We use appropriate treatment and follow the right protocols.
We assure you that our local technician can deliver excellent, effective, and satisfying results in the end. Also, our company works hard to give you a cleaner, safer, and healthier home and environment through our professional pest control services. Don't wait for mosquitoes to cause problems to you and your family, let Go-Forth do the pest elimination! Call us today!
Mosquito Company Near Me
We are a local mosquito control company near you in Wake Forest. We deliver same-day service which customers in local areas can also take advantage of. Call us today!
Our Reviews
Check out our reviews and see why our customers value our work. Choose Go-Forth for your mosquito control today.
Other Pest Control Services For Wake Forest, NC