Rodent Exterminator In Wake Forest, NC
Have you spotted a mouse in your home or office? Go-Forth Pest Control of Raleigh can help exterminate your problem. Rodents can contaminate your food and household products. They can even be carriers to other pests and diseases into your homes. Our technicians have been trained to investigate known places for a rodent to hide in order to find its nest. You have to make sure there are not more hiding or if they have reproduced in your home. Using a mouse trap might work, but an exterminator can make sure the problem is taken care of. Call Go-Forth today or click to get a free quote on your rodent problem now.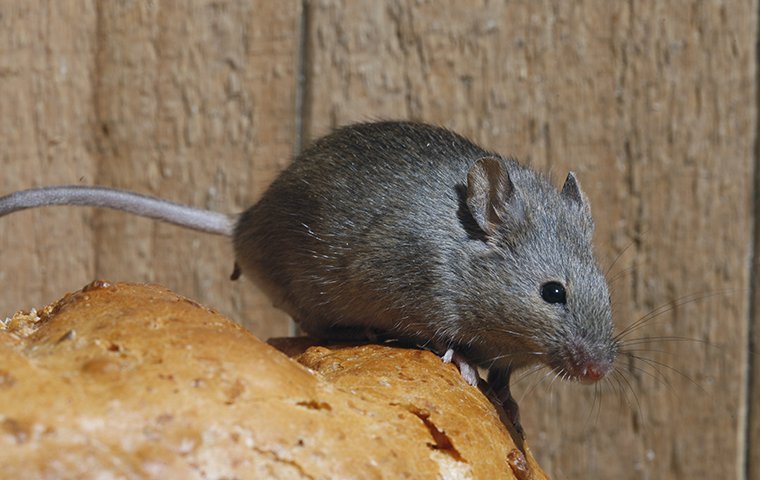 Rodent Facts
Rodents like to chew through food containers, and even your walls to build their own homes. If you notice small holes in fabric or your walls you can suspect you have rodents living in your home or office. Droppings near your food supply are also indicators that there could be rodents lurking around.
Other than contaminating food, they can carry in fleas and other bugs on them to contaminate your home or office. They have also been known to carry different diseases on them that can be harmful to humans and pets.
Rodents' teeth will never stop growing which gives them the ability to chew and gnaw more on food sources and things they are attracted to. With this, severe damage might occur which can be very costly in the end. To stop rodents from pestering your home, an exterminator can save you.
Every three weeks, female rodents can reproduce which makes their population increase in no time. After three or four months, the pups born can also reproduce. When rodents (especially the pregnant ones) are present in a home or business, their numbers will increase drastically due to their fast reproduction which shows that infestation can worsen any time.
Rodents may not be aggressive, but once they are triggered, your family and home might be in danger. They don't only bring diseases, they can also be a reason for property damages. Rodent infestation is a problem which cannot be handled easily. Doing pest control on your own might not give you the result you wanted. Make sure to hire a local exterminator near you who can provide services which are made for pests, insects, and bug elimination.
How We Get Rid Of Rodents
Go-Forth is an expert when rodents are the matter. We don't only focus on this one pest, we also handle insects, bugs, and other pests such as cockroaches and termites. We know how to handle any pest, just name it! Here at Go-Forth, we use appropriate and unique treatments made only for rodents in order to be eliminated quickly. Our treatment process will surely drive away the pests and will not lure them back.
Our local exterminator provides excellent services which are unrivalled. We utilize safe equipment to keep you safe while we do our work on your property. Don't let those rodents ruin the beauty of your home and cause you illnesses, let Go-Forth do the pest control and we see to it you will feel highly satisfied. Call us now!
Rodent Company Near Me
We are a local rodent control company near you in Wake Forest which you can trust any time. We provide our same-day service even to our customers in local areas. Call us today!
Our Reviews
Our reviews show that at Go-Forth we take care of our customers. Read them and see if we can help with your rodent extermination today in Wake Forest.
Other Pest Control Services For Wake Forest, NC