Pest Control Services In Wilmington, NC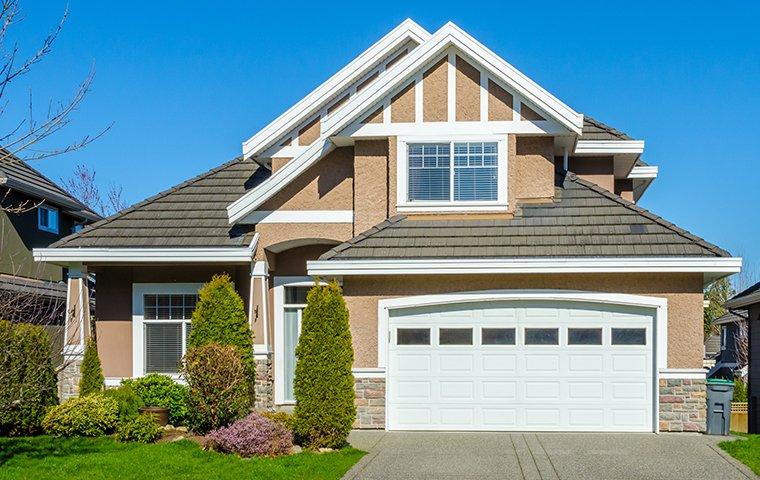 Do you need pest control in Wilmington, NC? We can help you get rid of insects. Our Wilmington pest control experts have decades of experience exterminating pests like termites, mosquitoes, ants, roaches, bed bugs, fleas, rodents, wasps, and many other stinging pests and crawling bugs.
Our Wilmington, NC exterminators cover areas near Ogden, Wrightsboro, Murrayville, Kirkland, Navassa, Silver Lake, and Myrtle Grove.
Exterminator Company Since 1959
Our exterminator company was established in 1959. We have decades of pest control experience. Our technicians and exterminators are well-trained and certified. Give our exterminator company a chance to help you with your pest problems today.
Check Out Our Awesome Reviews
Feel free to read our awesome reviews. We have many locations in North Carolina and South Carolina. Search for Go-Forth Pest Control and choose the closest location near you.
We Have Residential & Commercial Exterminators
We have both residential Wilmington, NC Exterminators and commercial exterminators. We can exterminate all types of pests in virtually any type of setting like rodents, roaches, bed bugs, fleas, ants, and other crawling and stinging pests near Lenoir, NC and Hickory, NC. With our commercial division we usually service restaurants, nursing homes, hotels, motels, offices, manufacturing buildings, store shops, and retail stores.
Our Wilmington Service Plans
Our Pest Control Services
These are the most requested pest control services in Wilmington, NC:
Cockroach Control & Extermination
Roaches can be tough to get rid of. In no time you can have a roach infestation at your hands. Roaches multiply so fast that no over-the-counter solution will be effective. Thankfully our Wilmington pest control experts have a professional pest control solution for you.
Mosquito Control Service
Our mosquito control service is one of the most-requested services in the Wilmington, NC area. We focus on minimizing the mosquito population at your home or place of business.
Rat & Mice Extermination
Rodents can bring other pests to your home like fleas. Rats and mice can also bring diseases to your home. It is important to get rid of them as fast as possible. Older adults and young kids are very prone to health issues from of a rodent infestation.
Termite Real Estate Inspections & Termite Control Services
Are you in the process of selling your home and need a termite real estate inspection? No problem, we can do termite inspections in Wilmington, NC. A termite inspection will guarantee that you have no termites at your property. If you're a property owner and need to protect your home against termites, then call us today to talk to one of our expert termite coordinators.
How To Control Household Pests
Mice, Ticks, Wasps & Bed Bugs
Household pests are a nuisance and they can invade any place anytime when they get the opportunity to do so. Pest control is fundamentally an issue of exclusion and sanitation, although annoying pests can invade a clean environment. Eliminating water, food, and harborage areas both outside the house and indoors will discourage pests from entering your home and property. In addition, closing cracks, holes, and other gaps in the home's structure will deter pests from gaining access to the house.
How To Get Rid Of Mice With Baking Soda
If you are faced with mice problems in your home, below are some things to send them packing or exterminated.
Locate their nesting area and feeding grounds.

You have two options: get rid of mice yourself, or you call a professional exterminator.

If you choose to do it yourself, get a bowl, baking soda, sugar, and with a little quantity of water. Mix all items together to form a paste, and place in strategic areas where mice eat. As soon as they ingest the mixture, they will be exterminated because rodents and other pests cannot belch.

Lastly, keep a clean environment. A clean space may not stop rodents from entering your home, but a dirty environment will attract them.


How To Get Rid Of Ticks Naturally
Imagine rubbing your furry friend, and you feel some bumps pegged to the skin. You take a closer look and find ticks sucking the life out of your pet. Terrible, isn't it? The good news is you can prevent ticks from infesting your home with neem oil, eucalyptus oil, or cedar oil.
How To Get Rid Of Wasps Using Bay Leaves
Some pests, including wasps, find bay leaves repugnant. It contains eugenol and myrcene. Prevent wasps from your property by hanging freshly cut bundles of twigs with leaves in places where wasps are seen.
How To Get Rid Of Bed Bugs
Bed bug control can be tricky. One wrong move and you may end up spreading them all over the house, instead of exterminating them. A single female produces up to 500 offspring in a year, so be careful when dealing with bed bugs, especially without consulting with your local pest operator. Nonetheless, there are a few things you can do to manage the situation or prevent them from spreading to other parts of the house, such as:
Do not switch beds. Bed bugs are hitchhikers - they can move with you to a bug-free environment, and populate the place in no time.

Place a sample of the bug in an airtight container, and take it to your local pest exterminator for proper identification and the stage of growth.
Contact Go-Forth Pest Control of Wilmington. One sure way of getting rid of household pests is by calling a professional pest exterminator. Using home remedies to exterminate bed bugs can escalate the problem. With Go-Forth Pest Control, you are 100% sure of getting rid of those blood-sucking pests from a lovely home.