Ant Control In Wilmington, NC
Ants can pop up at any time and when they do, call Go-Forth Pest Control in Wilmington to get rid of them! No one wants an ant infestation to ruin their home or place of business - that's why it's important to get a professional to take care of the problem before it gets out of control. The technicians will come to your property and assess what kind of ant extermination you need. After they figure out the best treatment, they will exterminate the ants as quickly as possible so you can get rid of these pests.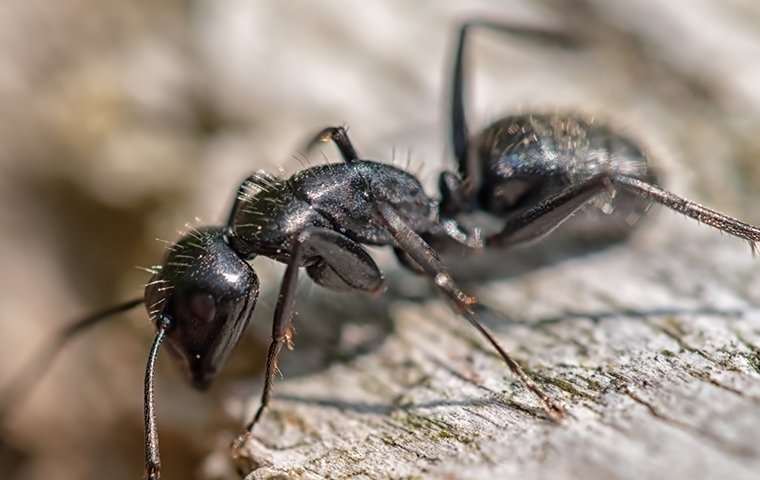 Ant Problems
Ants are not only a pesky problem in the kitchen, but can cause structural damage to your home. Carpenter ants can dig through wood making the pieces unusable over long periods.
Black ants can contaminate your food, and red ants can even bite you if they feel threatened. Ants are never alone - they travel in colonies. Call Go-Forth Pest Control in Wilmington to make sure you get rid of ants in your home or place of business today!
Great Reviews
At Go-Forth we value our customers and the reviews they write. Read our reviews and choose Go-Forth to help with your ant extermination in the Wilmington area today!
Home Treatments For Ant Control
Are you tired of seeing little pesky ants all over your home? Well, it is not just you; many people are suffering from the same fate. Nonetheless, we have practical and cheap home treatments you can try out for ant control.
Borax, Water & Sugar
If you do not want to squash these pests or use insecticides which are harmful to humans, you can use borax, sugar, and water. The mixture is useful and can discourage ants from coming to your home. Make a paste out of borax, water, and sugar, and then spread it on little pieces of thin cardboard and place them close to trails. It will stop them from taking further steps, which will eventually make them go back to where they came from. Furthermore, the paste dries up quickly so you need to do it at least twice before you can good results.
Hot Water & Dish Soap
It is as effective as using borax, sugar, and water. Make sure your food is sealed up. Add dish soap into boiling water, and spray to kill any visible ants in your home. If you have an ant colony outside your house or in your garden, you can use this method to get rid of ants. However, when dealing with ant colonies, be sure to pour boiling soapy water - it works like magic.
Chalk
Tired of annoying ants invading your home? You can literally set boundaries, and they will not cross the line. Using chalk to ward off ants is one of the cheapest and most-practical ways that guarantee a satisfactory result. All you need to do is to draw a line where you see their trails, windows, doors, or any other places you dim fit. Nonetheless, it only serves as a preventive measure, and cannot be used to exterminate ants from your home.
Coffee Grounds
Just like chalk, coffee grounds are another way of stopping ants from infesting your home. Pour coffee grounds in trails, cracks, and anywhere you have seen them.
Lemons
The smell of lemon repels ants and most other pests, so squeeze a lemon and pour the juice in the cracks or where you know they are gaining entrance to your home. When cleaning your house, pour some lemon juice into the soapy bowl, and clean the house with it. Your home will not only be smelling lemon-fresh, but the mixture will also ward off ants from your home. Furthermore, you can also place lemon peels on their trails, and cracks. If you do not have lemon juice or peels, orange peels are also useful.
Pepper
Ants love sugar and anything sweet, but they detest pepper. Although pepper may not be the first choice for people who have kids around, if you think you can keep pepper out of reach of children, you can use this method to get rid of ants in your home. Sprinkle black pepper or cayenne pepper at the areas where the ants enter your house. Pepper will not exterminate them, but it will discourage them from entering your home.
Other Pest Control Services For Wilmington, NC