Bed Bug Control In Wilmington, NC
Feeling yourself itch at night? You may have bed bugs, and Go-Forth Pest Control in Wilmington is here to help. Our trained professionals know how to stop bed bug infestations and prevent them from happening again. Everyone deserves a good night's rest, so let Go-Forth give you the peace of mind that your bed bug problem is exterminated. Our trained technicians know precisely where bed bugs like to hide and will inspect your home to see where they are living. They are determined to get the problem under control, so you no longer have to worry about bed bugs in your home.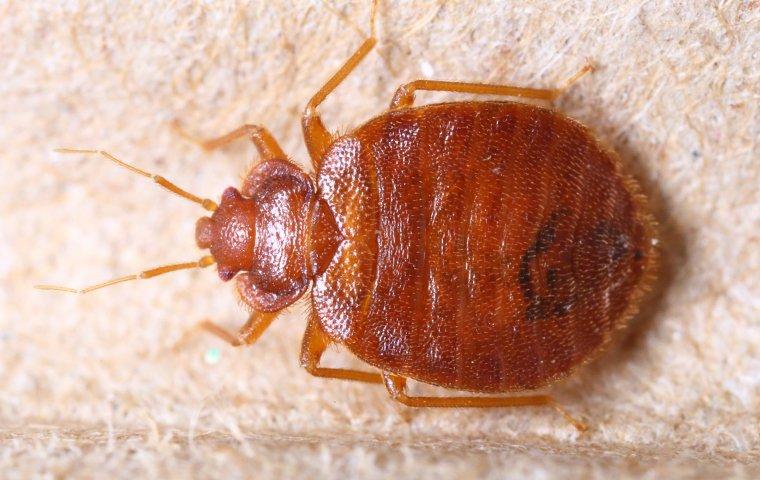 Facts About Bed Bugs
Bed Bugs prefer to live in warm areas like your mattress or even your car seats. They can travel to your pets to find a good environment for them to live in your home. These pests are nocturnal which is why people are bitten while they sleep.
Bed bugs prefer exposed skin like necks, arms, and faces while you are asleep for them to bite. If you suspect these bugs are in your Wilmington, NC home call Go-Forth today to get rid of these pests.
Bed bugs are nocturnal as they are more awake during the nighttime and this is when they feed on their host. They are attracted to the carbon dioxide that people exhale and the warm temperature which is why they will go out of their hiding place and attack the open skin of their host.
Bed bugs may not be too aggressive, but they can still cause an infestation. The way they infest is not only bothersome but also inconvenient because they will leave itchy bed bug bites as a souvenir. If you don't want to suffer from their wrath, better eliminate them by calling Go-Forth, your trusted local exterminator in Wilmington.
How We Get Rid Of Bed Bugs
Bed bugs are one of those pests you don't want to have inside your property because they can cause itchy bites and can disrupt your sleep. However, they cannot only be found in your mattress, but they can also be seen everywhere, even on carpets! Before they cause you problems, get rid of them right away - Go-Forth can help you make it happen. Here at Go-Forth, we offer exceptional services which are capable of eliminating those bed bugs.
We also get rid of insects, bugs, and pests like rodents, cockroaches, ants, fleas, and termites. We use high-quality treatments which are safe to use whenever we are at your property. Rest assured that your safety is always our priority when we are doing our craft. Our company guarantees that after our treatments you will not only have peace of mind, but a bed bug-free home as well. Whenever you need our services, call Go-Forth, and we will immediately heed to your needs.
Bed Bug Company Near Me
Go-Forth is a local bed bug control company near you in Wilmington. We have the best treatments for all your pest problems. Call us today and receive our same-day service!
Great Reviews
Our great reviews show how much we care about our customer service. Check them out and decide if Go-Forth in Wilmington can help terminate your bed bugs today!
Other Pest Control Services For Wilmington, NC